The Cities and Migration programme is engaging in nine pilot cities across four countries in the Horn of Africa, Northern Africa, and Latin America and the Caribbean.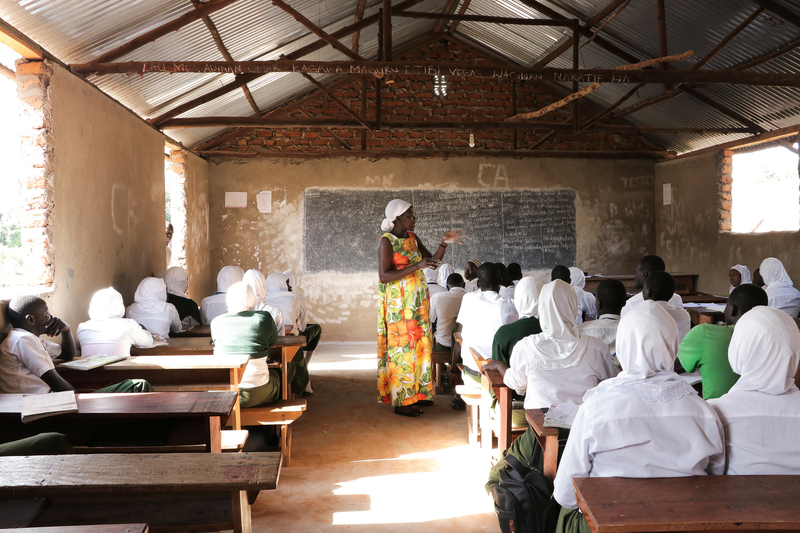 Urbanisation is real and migration is real. People flock from villages to towns, people come intentionally and unintentionally. But governments know little about how many people are coming. The issue of data is very key in planning for these people.
Ms Sarah Nandudu, Slum Dwellers Federation, Uganda 
Projects
NORTHERN AFRICA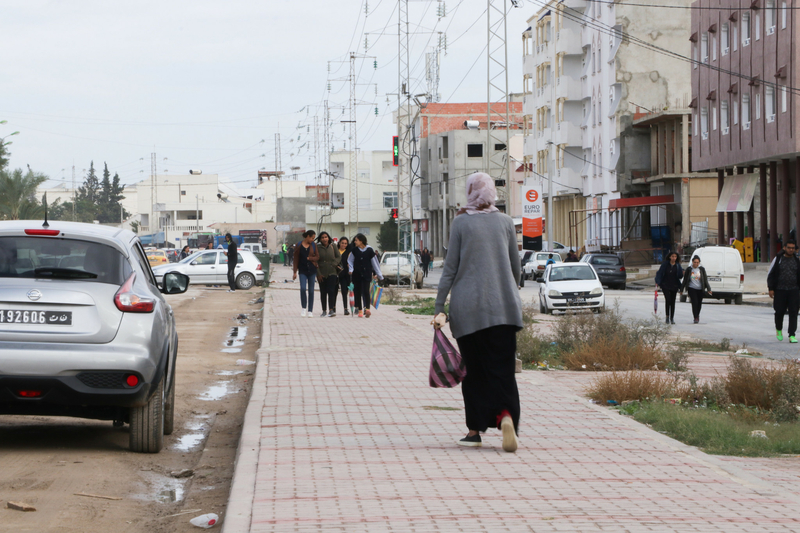 Jendouba and Kairouan: Promoting Responsible Tourism for Better Economic, Social and Cultural Integration of Migrants 
Objective: To enable the city stakeholders to work together to receive, manage, and integrate labour migrants and, at the same time, promote responsible tourism in both cities. 
Activities: Training and guiding young labour migrants through tourism-related activities to improve their economic situations; and establishing an urban forum and dialogues at the regional and national levels to inform city-wide strategies to integrate labour migration into local policies.
Partners: The National Union of Tunisian Women in Kairouan and the Association of Women, Youth and Children in Jendouba, in collaboration with the tourism sector. 
Update: 
Training for jobs in tourism for migrant youths. 118 youth (81 in Kairouan and 37 in Jendouba, 65% of them women) submitted proposals for small entrepreneurial projects. 60 were funded through the project, and the rest via the state employment agency and other micro-finance programmes. A five-day training took place in July and August, and next step is onsite support to guide the youth in creating and managing their own tourism agency (pending COVID-19 travel restrictions).
Sites for eco-tourism circuits. Seven sites and itineraries (four in Jendouba and three in Kairouan) were identified and mapped out with the Regional Office for Tourism in Kairouan. The collaboration led the National Office for Tourism to develop the identified tourism circuits in three communes (Ain Jeloula, Oueslatia and Haffouz) as part of a new $7.5 million programme. The site analysis has also informed development of a multi-stakeholder territorial marketing strategy.
Dialogue fora. Both cities set up a multi-stakeholder steering committee. A virtual policy dialogue on the Global Compact on Migration took place in November with 40 city stakeholders from Jendouba and Kairouan participating. Project partners have initiated preparations for the city forums that were postponed to January 2021 due to COVID-19 restrictions.
Duration: December 2019 – November 2021
LATIN AMERICA AND THE CARIBBEAN
Amatitlán: Amatitlán Includes You: Reception, Management and Integration of Labour Migrants in the City
Objective: To integrate the management of labour migration into the city's plans for sustainable territorial development. 
Activities: Building the capacity of local authorities to capitalise on the opportunities of labour migration; developing municipal government mechanisms so that city stakeholders can build partnerships, engage in participatory dialogue, and establish a shared vision for their city; and producing analysis to help the city develop a labour integration strategy.
Partners: The AVINA Foundation, the Municipality of Amatitlán, and the Municipal Development Council (COMUDE).
Updates: 
Capacity building workshops. With in-person activities not permitted in Amatitlán, the project team worked on designing the activities and a strategy to deliver virtual training in July and August. Three capacity-building workshops were carried out with municipal staff, public institutions, and community actors to further understand labour migration in Guatemala. Content has been designed for a training programme on territory management and incorporation of migration in urban planning.
Municipal government mechanisms for managing migration. The planned municipal forum was delayed due to COVID-19. The project team mapped key stakeholders at the city and metropolitan levels, and bilateral engagements began building coalitions. The team coordinated with the national authorities and stakeholders whose support is key to connecting the national governance mechanism "Guate te Incluye" to the planned municipal forum. 
App for registering returned migrants. The project designed an app to facilitate the registration of data on returned migrants and to visualize the institutional services available to support migrants in access to employment, certification of skills, entrepreneurship, and access to credit. The app was validated by OportuGuate, a national reference system for returning migrants created with UN support. 
School workshops. Initial agreements have been reached with the municipality and the Labour Ministry to advance school workshops to promote labour inclusion and entrepreneurship among youth and women. The project team also began the design phase of an information campaign and communications strategy for the activities. 
Duration: November 2019 – November 2021. 
San Marcos: Thriving in San Marcos - Prosperandos En San Marcos
Objective: To introduce an innovative two-year strategy to leverage remittances for local economic and human development. 
Activities: Building new partnerships with banks and credit cooperatives to provide formal financial services for remittance-receiving households, so that formal savings can be generated and transformed into credits for local businesses;  and improving educational performance among middle-school students in San Marcos.
Partners: The Inter-American Dialogue, banks and credit cooperatives. 
Updates:
Financial education to formalize savings. The project achieved its goal of providing 25,000 financial advisories (21,184 in-person, 4,000 text messages, and 79 via telephone). Texts and telephones were used to adapt to the pandemic. The advice highlighted the advantages of formalizing savings and raised awareness of how to access formal saving products. It mobilized almost 6,000 remittance recipients (50% women) and formalized savings amounting to almost US $1.7 million. 
Saving remittances for credit. So far, nearly US $700,000 in remittances have been formally saved, forming the basis for formal credit institutions to prepare credit products for local entrepreneurs in the next cycle of the project. The project collaborated with Banco Industrial, which provided mobile apps, online banking, and deposits of remittances by phone using ATMs with and without cards. 
Business training. Virtual training helped 30 microentrepreneurs build capacities on marketing, branding sessions, and business competitiveness. 
After-school programme for middle school students. Implemented virtually, the programme enrolled 600 students (47% of them girls). Co-financing from partners such as Tigo Guatemala allowed the project to lend students mobile phones and internet packages to access online sessions. The Superintendency of Tax Administration offered three thematic courses; 692 students took math, 288 communications, and 209 entrepreneurship.
Duration:  November 2019 – November 2021.