Femmedina in Tunis: Key Results and Learnings
This Rapid Learning Appraisal highlights the key findings and results, learnings and success stories of the Femmedina City Programme, implemented from December 2020 to June 2022 to facilitate participatory urban governance and create more inclusive public spaces in the Medina of Tunis.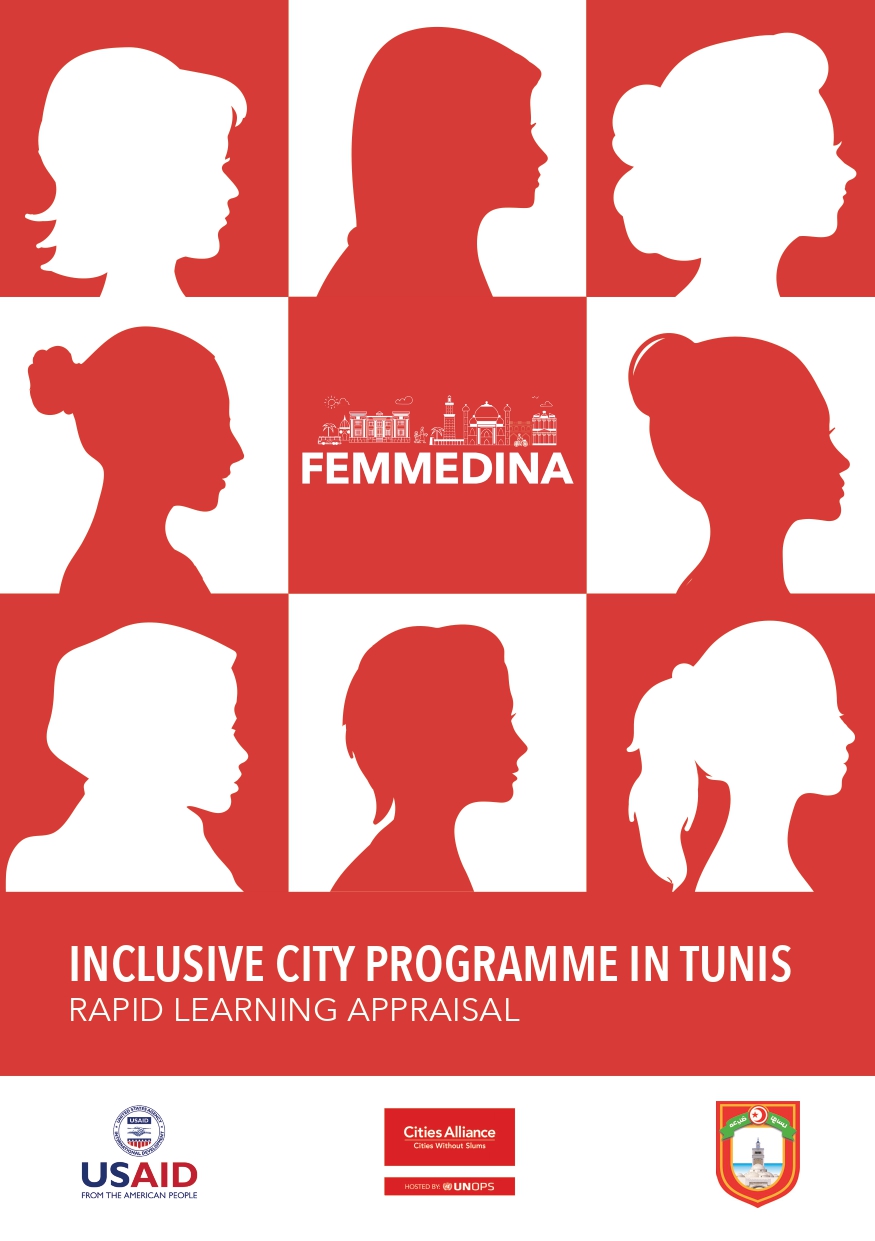 Cities are often planned and managed with little consideration for the differences in lifestyles, urban experiences, and uses of public space between men and women.
Tunisian cities are not an exception. Municipal plans and programmes rarely account for women's specific needs and preferences.
This gender-blind approach to urban planning limits the potential of public spaces that allow women to equally participate in the social, economic, cultural, and political transformation of their communities and countries.
Through a three-component participatory approach, the Femmedina Inclusive City Programme, funded by USAID and implemented by Cities Alliance and the Municipality of Tunis, enhanced safe and inclusive public spaces in the historic city centre of Tunis. 
The main purpose of the project was to promote the economic, political, social, and cultural needs of women in particular those living in the areas of  Medina Central, Bab Bhar, Sidi el Bechir and Bab Souika. The project also supported the institutionalisation of gender-sensitive urban development in Tunis and other urban areas.
I started interviewing an old lady who has a stall and lives alone in a house next to it. Other women saw me and wanted to talk, I had a big crowd around me.
Imen el Yazidi, data collector with the Femmedina programme
Based on interviews with key stakeholders, women of the Medina and observations of the public space interventions, the Rapid Learning Appraisal presents the programme process, key results and learnings.
Some of the key outcomes include: 
The report showcases the success stories and testimonies of Femmedina participants. It also includes the next steps at the municipal and national levels needed to promote gender-sensitive public space further:
Amplify the developed interventions through social, cultural, and economic programs and activities that encourage women to participate in public spaces, and engage the community, including both men and women, with the aim of promoting the importance of public spaces for all,
Collect on a regular basis data on women's use and perceptions of the developed interventions and adapt the equipment, space management model, and activities and programs to respond to women's emerging needs
Replicate the project in various cities in Tunisia and develop municipal capacities to mainstream gender in municipal budgeting, urban planning and project management.