The launch of the Femmedina project took place on 3 December 2020. Tunisian officials, community members, women-led organizations, and local and international experts contributed to discussions on the rehabilitation and activation of public spaces in the historical city of Tunis
Femmedina: The Launch Event Highlights
Approaches and Tools to Create Inclusive Cities
The empowerment and autonomy of women and the improvement of their political, social, economic and health status are all essential to achieving sustainable development. The Covid-19 pandemic demonstrated that women often face threats to their lives, health and well-being as a result of being overburdened with work and their lack of power and influence.
Cities Alliance and the United States Agency for International Development (USAID) in collaboration with the municipality of Tunis, Tunisia, are striving to change these realities women experience through Femmedina, an initiative that aims at creating public spaces that are more inclusive and appropriate to women's needs. This 18-month project will examine gender-sensitive approaches to urban planning that would support women living in these areas and city leaders to improve participatory decision-making.
The launch of the Femmedina project took place during an online event held on 3 December 2020. Tunisian officials, community members, women-led organizations, and local and international experts contributed to a discussion about the plans for the rehabilitation and activation of public spaces in the historical city of Tunis. The project is called "Femmedina", which combines the terms "female" and "medina", as the Medina of Tunis, a UNESCO World Heritage Site lies at the historic heart of Tunis. The Medina contains some 700 monuments, including palaces, mosques, mausoleums, madrasas and fountains dating from the Almohad and the Hafsid periods between the 12th and 15th centuries. The Medina is also a central marketplace bustling with small shops, cafes, and artisans at work, along with residential areas. With an area of 270 hectares (plus 29 hectares for the district of the kasbah), it has a sixth of the urbanized area of the Tunis agglomeration.
Institute National Patrimoine, Credits: Jean-Pierre Dalbéra, Flickr
Drawing on international experience and research results, Tunisian officials, local and international experts, and representatives from various women-led organizations gave presentations at the Femmedina launch, focusing on the participation of women to ensure public spaces are gender-inclusive and safe spaces for women to live, work and shop. The presentations also highlighted the issue of gender equality in cities during the Covid-19 pandemic.
USAID Mission Director in Tunisia, Peter Riley, articulated the USAID involvement in Femmedina. USAID believes in the importance of human rights and the empowerment of women to ensure sustainable development—both factors are addressed by the project's aims. Making the Medina safer for women, who could then take advantage of the space as a business location, would lead to creating jobs and help consolidate democracy in Tunisia.
Civic participation, small-scale interventions and public awareness could foster women's social interaction in the Medina.
Broader legal and political changes make the Medina the ideal space to simultaneously improve a public space and make it more woman-friendly. Public spaces in the Medina are in-between spaces, semi-public, threshold or transition spaces. The lack of legislation ensures that the environment is ever-changing and can adapt to the needs of the inhabitants. Inhabitants often appropriate public space for either personal or collective use. Civic participation, small-scale interventions and public awareness could foster women's social interaction in the Medina.
During her keynote speech, the Mayor of Tunis, Souad Abderrahim referred to the need to accept that diversity is imperative and to deny all forms of violence. She emphasized that leadership is important to give women greater space to adapt and learn lessons, and she referred to the sky being the limit when the capacity of women is reinforced. The Minister of Women, Family and Elderly Affairs, Imen Zahouani Houimel, emphasized the importance of the role played by local authorities and civil society in supporting the efforts of the national government in advancing gender equality in Tunisia.
The business case for achieving gender equality, diversity and inclusion in the urban environment is clear, while gender parity in leadership is essential because true progress cannot happen without a diversity of perspective in leadership roles. The emergence of female leaders can become a centrifugal force for good in the world.
A central theme in the discussion was the fact that achieving equality between women and men requires a comprehensive understanding of the ways in which women experience discrimination and are denied equality so as governments can develop appropriate strategies to eliminate such discrimination within existing legal boundaries. According to The United Nations Population Fund, governments should establish mechanisms to accelerate women's equal participation and equitable representation at all levels of the political process and public life in each community and society and enable women to articulate their concerns and needs and ensure the full and equal participation of women in decision-making processes in all spheres of life.
Urban Specialist and Gender Focal Point at Cities Alliance, Giulia Maci, stated that "a woman's place is in the city," summarizing the focus of Cities Alliance's work and drawing attention to the need to rethink the way cities are planned and managed.
Cities Alliance's vast experience from projects across many countries demonstrates that such aspects as the economy, safety and infrastructure all reveal differences in the needs of women and men in cities. There is a change occurring in cities around the world and the participation of women in decision-making processes is making cities better for everyone, not just for women.
Credits: Jean-Pierre Dalbéra, Flickr
Maci outlined the reasons for selecting Tunis to carry out a project on gender-inclusive city planning. Tunisia's legislation on women's rights is the most modern in the Arab world (including notably the right to an abortion on demand and access to contraceptives). Because of the active engagement of women's organizations, the Tunisian parliament adopted an array of women's rights laws, including an electoral parity clause, which stipulates that women should constitute at least 50 per cent of all electoral party lists at all levels of elected councils. This law resulted in women ended up with 47 per cent of the local council positions in the elections held in May 2018. Another major achievement in 2018 was the election of the first female mayor of Tunis, Souad Abderrahim.
Presentations drew on experiences from urban renewal and space reconfiguration projects across the globe. UN Women Maghreb's Programme Manager, Raphaelle Rafin, presented Safe City and Safe Public Spaces Initiative in Morocco, as part of the Global Flagship Program. Since 2017, important achievements in gender-responsive planning piloted at the municipal level have also worked in the Rabat Safe City Initiative to foster a more inclusive urban policy at the national level.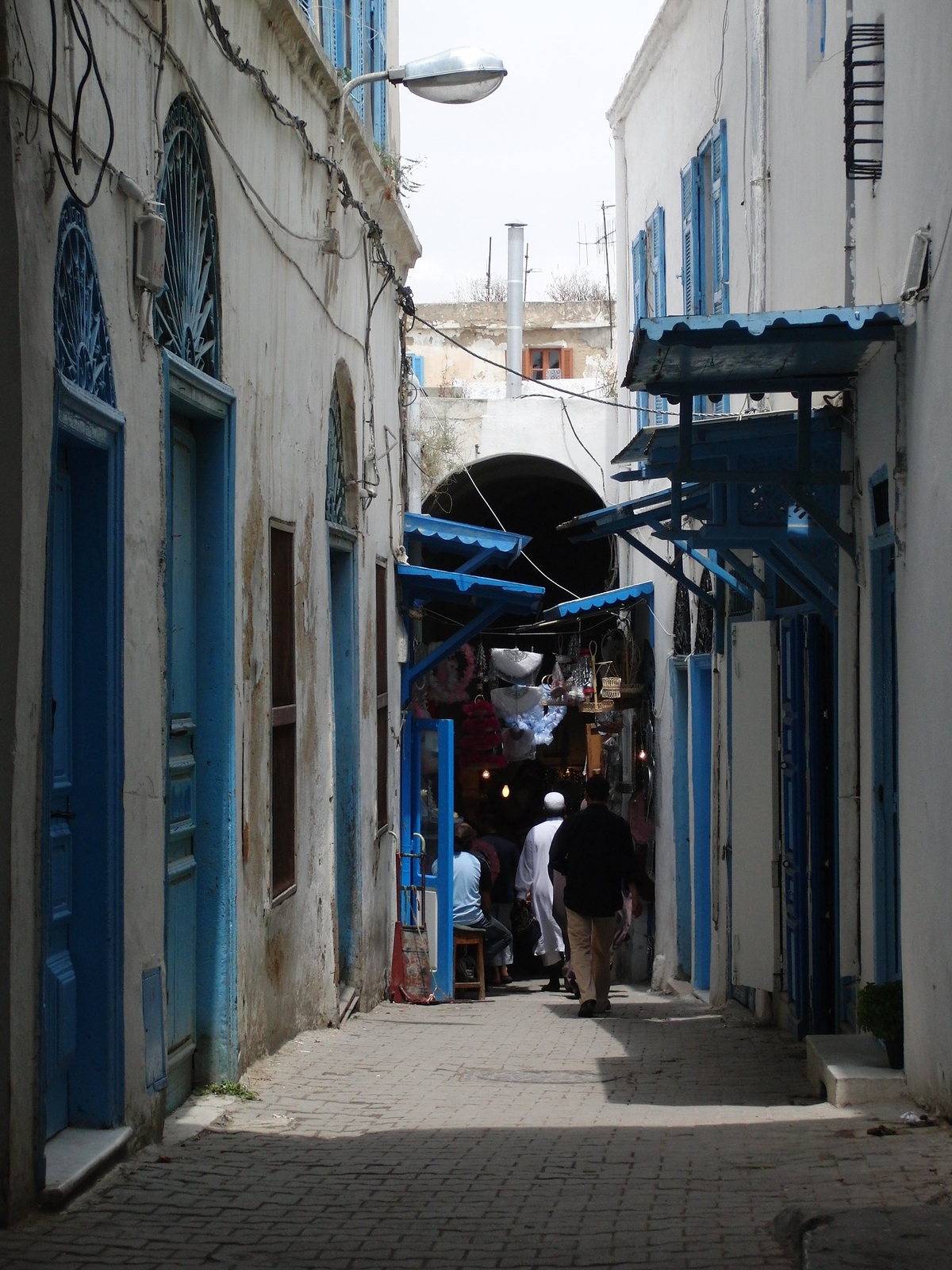 Credits: Ayam van Bregt, Flickr
In Rabat, around 93 per cent of women said they had experienced sexual harassment of all forms at least once in their lifetime, 80 per cent of them in the past 12 months. With the support of UN Women to the Marrakech Safe City Programme, the Ministry of Housing developed National Guidelines on Gender-Responsive Planning with an intersectional approach to ensure that all women and girls living in Moroccan cities can safely access and use urban public spaces free of fear and sexual harassment and other forms of sexual violence against women and girls. The guidelines include practical and concrete recommendations to implement a gender and intersectional approach across public spaces, including streets, parks and green spaces.
Women make the greatest use of public spaces or facilities with a double profile - as citizens and main caregivers. 
A member of the UNESCO Chair on Gender, Ines Novella Abril, outlined the use of safety audits in urban planning processes, combining the expertise of social scientists and experts in technical fields. Drawing from work carried out in Montreal, Canada, she indicated that working with women as a social group is especially interesting because women make the greatest use of public spaces or facilities with a double profile—as citizens and main caregivers. Men and women have different lifestyles, experiences and uses of the city.

An additional important issue to consider when developing gender-responsive infrastructure is the relationship between infrastructure (or the lack thereof) and how women and girls use their time. Women and girls spend a large amount of time on unpaid domestic activities because of traditional roles as primary caregivers. Professor at the Faculty of Law and Political Sciences in Tunis, Jinan Limam, reminded participants that women face more limitations as they are encumbered with responsibilities at home.
With these considerations in mind, it is important to create tailored approaches to ensure that women and other marginalized groups within communities can participate and provide genuine inputs in stakeholder consultations. Shorter meetings that are held in the evenings were advanced as a means of enabling participation by women in decision-making processes.
The right to the city is a concept described by the French philosopher and sociologist Henri Lefebvre in his work, Le Droit à la ville (The Right to the City), published in 1968. Senior Consultant at International Development Centre for the Innovative Local Governance, Henda Gafsi, pointed out that urban space is the projection of social relationships on the ground and, therefore, it is important to recognize that women continue to feel uneasy in public space, a place of male domination. In the Medina, this is especially evident that men and women use public spaces differently. During the day, the house and its surroundings are the territories of the woman. The man claims the outside space as his territory.
Credits: David Stanley, Flickr
As explained by the Director of the Le Centre de recherches, d'études, de documentation et d'information sur la femme (CREDIF), Najla Allani, Tunisian women's access to public space is centred around functional outings and in relation to their social roles (going to market, taking on family responsibilities, or strengthening family ties). About 70 per cent of women must finish household chores before going out in comparison to 25 per cent for men.
When considering how to promote gender equality in historical spaces in Tunisia, one must take into account such issues such as the differentiated roles of women and men in private and public life, circumstances facing women according to social class, neighbourhood, profession, discrimination, and any positive developments.
According to a survey carried out by the (CREDIF), 53.5 per cent of Tunisian women say they have suffered some form of violence in a public space. Exposure to public space, thus, increases the rate of violence against women. The reaction of Tunisian women to violence in the public space rarely translates into direct self-defence against the perpetrator of the violence, and most women are resigned to the violence. The passive attitude is probably explained by the fear of reprisals, which is even stronger when the violence is sexual. This observation confirms violence as a taboo phenomenon that women do not talk about and about which they do not denounce the culprits for fear of being exposed to the eyes of society.
"53.5 per cent of Tunisian women say they have suffered some form of violence in a public space." – CREDIF
The Safety Audit tool, as explained by Ines Novella Abril, involves groups of women and girls walking around public spaces in their neighbourhoods to identify the areas that feel unsafe. The findings are used to develop recommendations for the city. Mainstreaming gender issues into city development is crucial to improving women's safety. Crime prevention, education, governance, urban planning and design, social change and community development all need to be included in the discussions, if cities are to become safe places for women and girls.
Gender mainstreaming is not a new concept. Gender Planning Expert Eva Kail from the city of Vienna, Austria, confirmed that gender-sensitive planning has been an issue in the city of Vienna for more than 20 years. Today, gender mainstreaming is well established as a central strategic field of work in Viennese urban planning through a large number of successful pilot processes and pilot projects, such as a competition to redesign Meidlinger Hauptstraße, followed by a social space analysis, Seestadt Aspern, the reconfiguration of unused airport property, and the redesign of Reumannplatz and Wiener Spielstraße—all these projects account for the changing needs in society, as well as planning for spaces for urban gardening.
Next Steps for Femmedina

Learning from issues and approaches emerged during the launch event, the Femmedina initiative aims to undertake activities over the course of the project's 18 months to create the necessary environment within which sustainable development practices can be nurtured. The project is being rolled out in three phases.
During the first phase, local experts and citizens living in the vicinity of the Medina will be engaged to identify the sorts of interventions necessary to improve the public space for women's participation.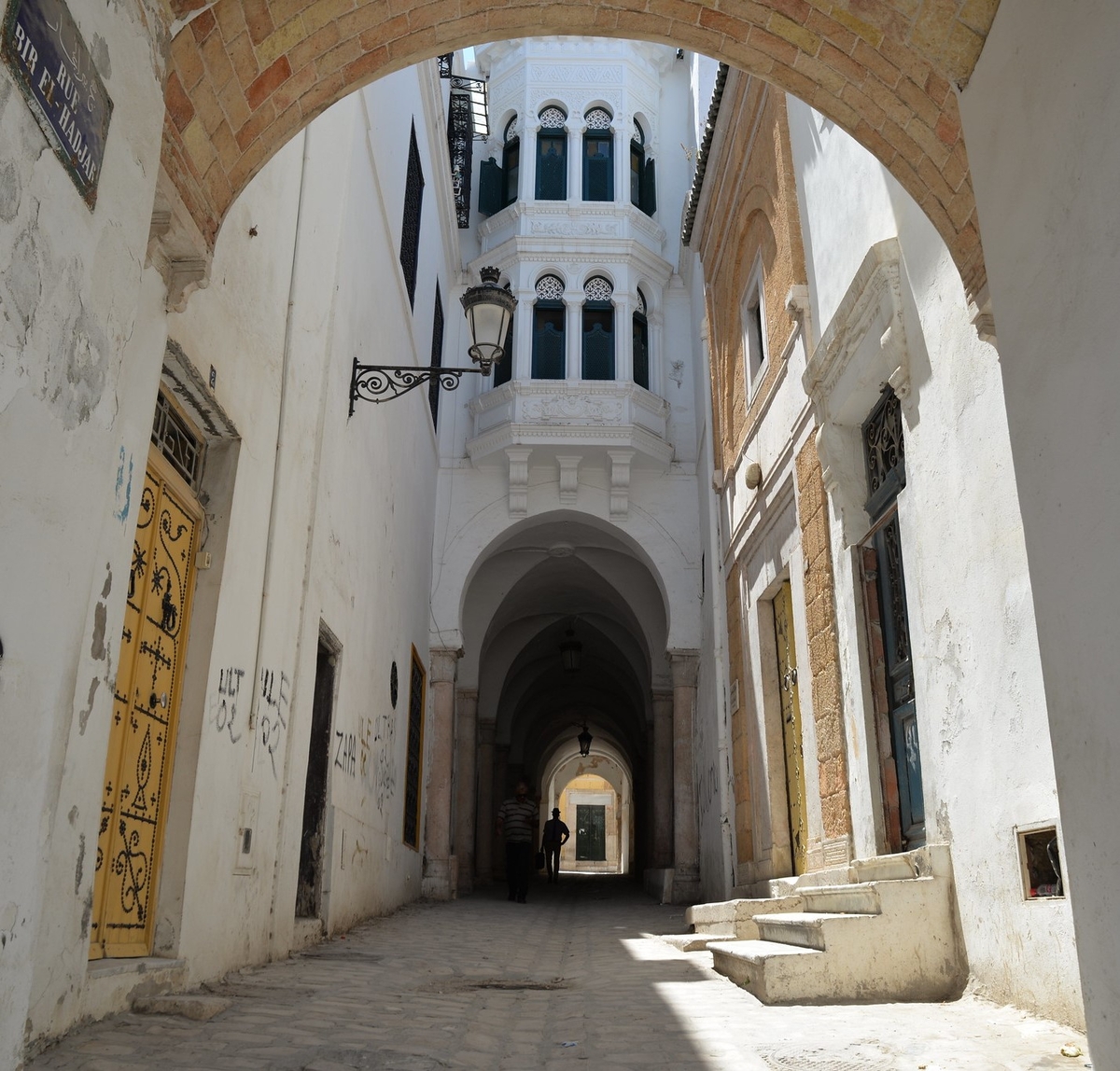 Credits: Citizen59, Flickr
During the second phase (May 2021 to May 2022), physical interventions will take place led by the municipality of Tunis. Identified changes may include improvements in, for example, lighting or seating in public spaces or the rehabilitation of used public buildings. Finally, practices developed and implemented successfully in Tunis will be showcased across the country to multiply the impact of the Femmedina project across Tunisia.
A full participatory process in the historic and symbolic Medina will be nucleus from which to engage women and in so doing identify key public spaces for small-scale physical interventions to improve women's empowerment and safety in public spaces. All this is being done so that women can become equal participants in the cultural and political transformation of the city and country.