Innovation for Transformation
The Cities Alliance Innovation Programme aims to incubate fresh thinking and approaches to urban challenges, particularly in rapidly urbanising cities.
Through the programme, Cities Alliance provides seed funding for projects as well as access to networking and learning that helps grantees transform their cities and communities. It is a flexible instrument designed for new and non-traditional partners, especially in those cities and communities that are typically left behind.
With its thematic approach, the programme is also designed to promote comparisons between different approaches to solving a specific problem or challenge. It enables Cities Alliance to analyse the different project experiences, identify best practices and lessons learned, and disseminate them at the global level.
The Innovation Programme is an evolution of the Cities Alliance's Catalytic Fund, marking its transition into a truly innovative, flexible funding window.
Approach to Innovation
Within the programme, innovation refers to the development of concepts, products and processes that are either new in absolute terms or a novelty in their application and adaptation to a different context.
Innovation is not an end in itself, but is part of longer term change. In other words, innovation has to be able to create societal value and should trigger longer term impacts in order to generate a catalytic effect. The ultimate goal is for an innovation to be institutionalised, scaled and replicated.
10 years of transformative action
disbursed in seed funding
innovative projects supported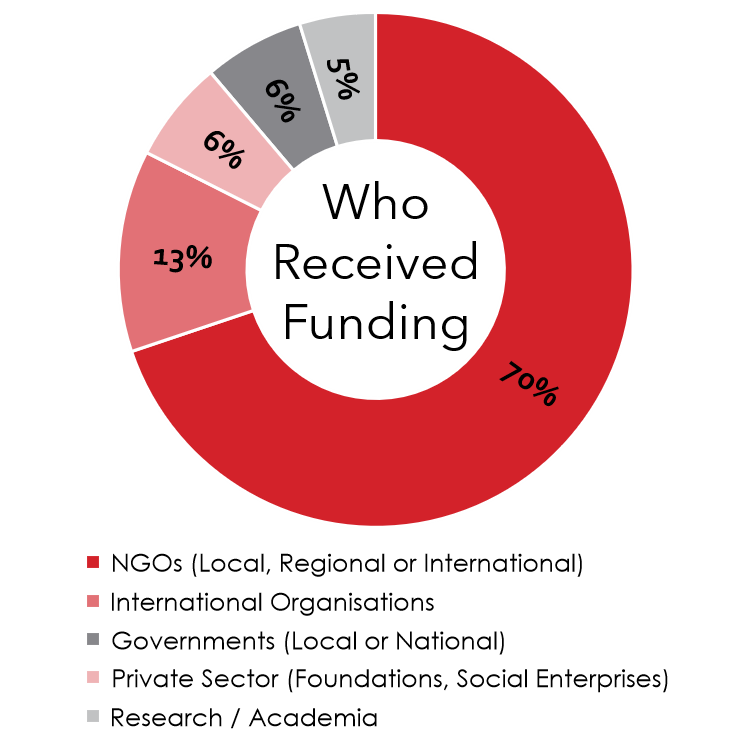 Since its launch in 2011, the Innovation Programme has issued six thematic calls for proposals: Adaptation to Climate Change, Secure Tenure, Migration, Know Your City, Youth and the City, and Slum Upgrading.
These projects have catalysed urban transformation processes, created partnerships among urban development actors, and leveraged funding. Some are being scaled up within a country or integrated into national policies.
Without innovation there is no way we can overcome the challenges of our times.
António Guterres, UN Secretary-General