As global populations and urban economies expand, managing cities and providing opportunities for all citizens is essential to national prosperity, international progress, and stability.

Most solutions are well known: Clear and consistent national policies, strong and stable institutions, accountable and well-resourced local governments, universal access to essential services, an inclusive approach to development, and well-informed and engaged citizens. However, most rapidly-urbanising cities have neither the resources nor the authority to deliver their mandates.
 

To help cities of all sizes achieve these goals, the Cities Alliance promotes long-term programmatic approaches that support national and local governments to develop appropriate policy frameworks, strengthen local skills and capacity, undertake strategic city planning, and facilitate investment. Successful cities engage meaningfully with their citizens, and they recognise and promote the role of women.
IDENTITY
Cities Alliance is a global partnership fighting urban poverty and supporting cities to deliver sustainable development. To manage its activities, the Cities Alliance operates a multi-donor fund with UNOPS as host and Trustee.
 
MEMBERS
Currently, 23 members provide strategic direction, contribute to the financing of the Fund, and engage in advocacy and operational activities to realize sustainable development.


MISSION
We enhance the well-being of urban populations by delivering innovative, multi-sectoral solutions to urban poverty.


VISION
The Cities Alliance seeks to improve the lives of 60 million urban poor across 200 cities in 20 countries by 2030. To be a leading agent for urban change by supporting and implementing comprehensive programmes in countries and cities where it matters most. We leverage the collective expertise of our partnership to catalyze urban transformation at a global level.

Cities Alliance has a unique and diverse membership of 23 organizations that provide strategic direction, contribute to the financing of the Fund, and engage in normative and operational activities.
The governance of the Cities Alliance includes an Assembly of members, a Management Board, and a Secretariat. The current President of the Cities Alliance Assembly is Aníbal Gaviria Correa, Governor of Antioquia, Colombia. The current Management Board is chaired by Prof. Thuli Madonsela, former Public Protector of South Africa and Law Commissioner and one of the drafters of the South African Constitution.
GOVERNMENTS

France
Germany
Ghana
South Africa
Sweden
Switzerland
Uganda
United Kingdom
United States
 

LOCAL AUTHORITIES

C40
CLGF
ICLEI
Metropolis
UCLG
 

Civil Society

AVSI
Habitat For Humanity
Reall
Slum Dwellers International
WIEGO

International Institute for Environment and Development

IHS of Erasmus University
 

MULTI-LATERAL ORGANISATIONS

UNICEF
UN Habitat
UNCDF
The World Bank 
Governance Structure
In accordance with its Charter and Standard Operating Procedures, the governance and organisational structure of the Cities Alliance includes the Assembly, the Management Board, and the Secretariat.
Poverty reduction and upgrading of informal settlements will not be possible unless cities are productive and efficient and capable of providing the poor with economic opporunities to build their assets and incomes
Nelson Mandela, Patron of the Cities Alliance 'Cities Without Slums' Initiative
Leadership
Image
Greg Munro has a background in public health and local government. He has a wide international development experience as a local government official in South Africa and leading programmes for organizations including the World Bank and UNAIDS. In 2016 he joined the Commonwealth Local Government Forum (CLGF) as Secretary-General. In 2021 Greg was appointed Director of Cities Alliance, a global partnership hosted by UNOPS, which seeks to address the challenges of urban poverty, particularly in secondary cities in developing countries.
Image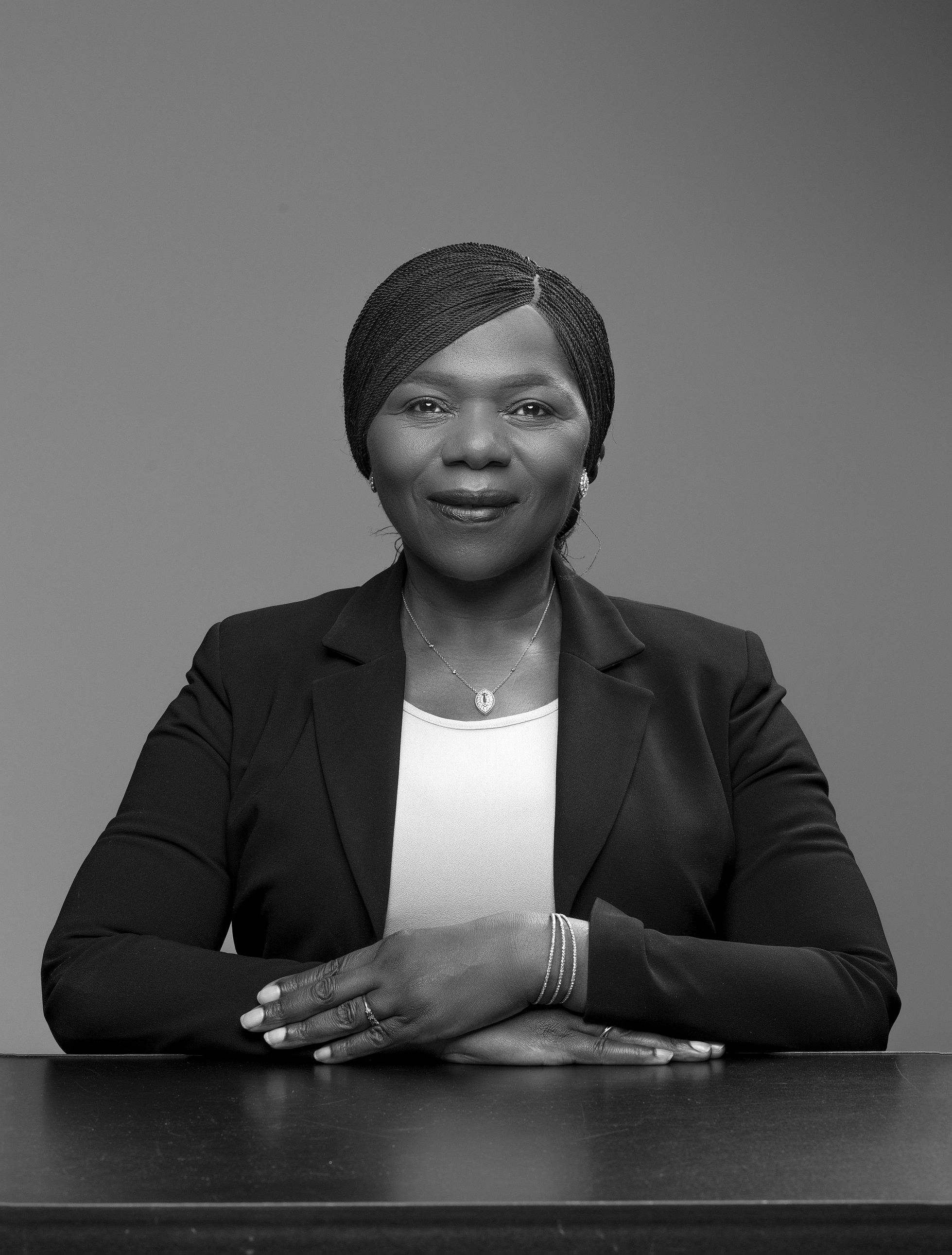 Thuli Madonsela is a professor of law. She chairs the Law Trust Research Chair in Social Justice at Stellenbosch University. She is also the founder of the Thuma Foundation for Democracy Leadership and Literacy, and a Member of the African Academy of Sciences. Former Public Protector of South Africa and Law Commissioner, Professor Madonsela was one of the drafters of the South African Constitution. She currently teaches Constitutional Law, Social Justice Law, Administrative Law, and Constitutional Governance and Ethical Leadership and has numerous publications on these topics. Professor Madonsela was appointed Chair of the Management Board of Cities Alliance in 2022.
Image
Anibal Gaviria is currently serving a second term as Governor of Antioquia, Colombia, following his election in 2019. He had previously held this position between 2004 and 2007. He was also Mayor of Medellin, the second-largest city in the country, between 2012 and 2015. Under his leadership, the city implemented major urban initiatives to improve the socio-economic living conditions, particularly in informal settlements. Mr Gaviria was first elected President of the Cities Alliance Assembly in 2019. His mandate was extended in 2022.