The Femmedina programme empowers women and supports municipalities to design inclusive urban policies and public spaces in historical parts of towns (the Medinas) across the MENA region.
Many cities in the Middle East and North Africa are characterized by historical urban centres that shine with a rich cultural heritage in the form of architecture, monuments, artwork, and other traditions from past generations.
Public spaces in these historical parts of cities, so-called Medinas, are also places of today's cultural and democratic expression and important elements for contemporary city development. Municipalities face various challenges in governing an inclusive development of Medina areas while preserving their value.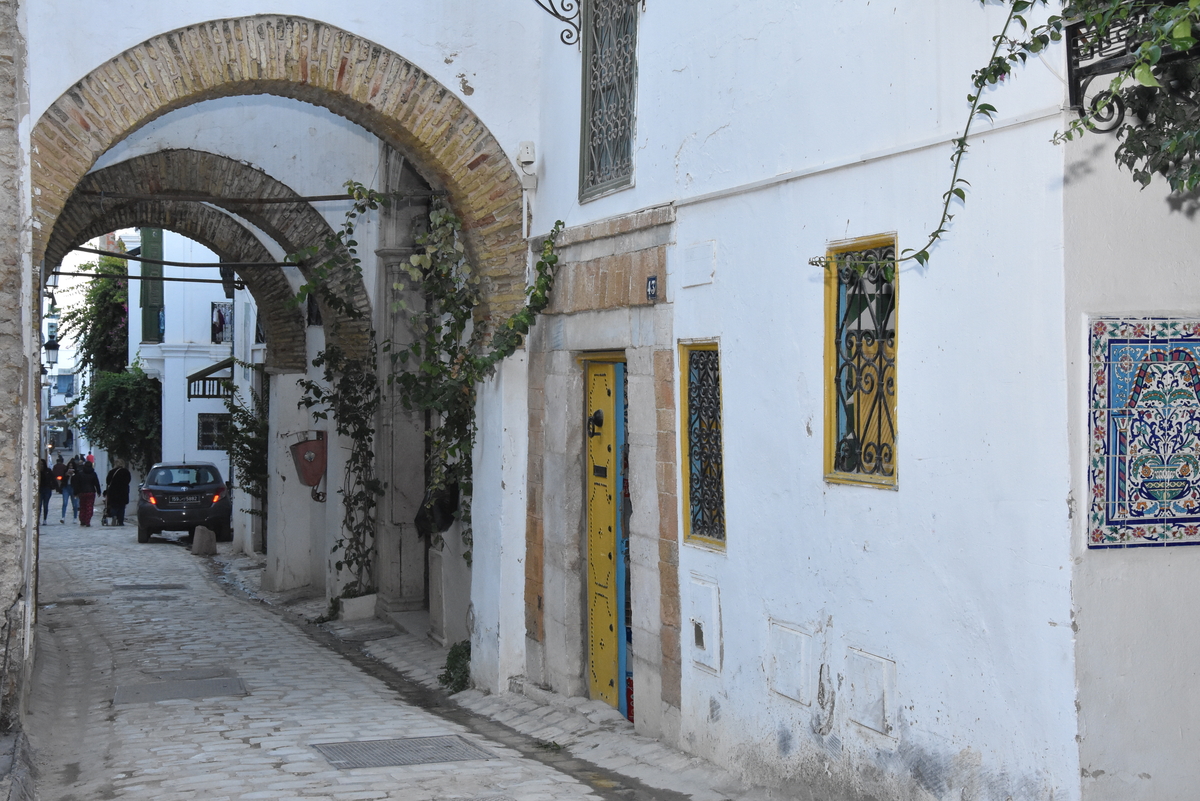 The involvement of the local community and women in the process of urban renewal is necessary in order to create spaces that reflect stories and needs of people who live there. With the Femmedina programme, Cities Alliance supports municipalities in creating urban policies and public spaces that foster women's economic empowerment and their participation in the social and cultural life of Medinas.
The programme engages women, girls and other key actors in the local community in the urban planning process through various participatory methods. It empowers women to reclaim public spaces, to assert that they are also part of society and have their own rights in the city.
A first pilot project of Femmedina was implemented in the Medina of Tunis from December 2020 to June 2022. The engagement of more than 120 women from four districts resulted in the creation and rehabilitation of seven public spaces, including a market, training centers and playground facilities.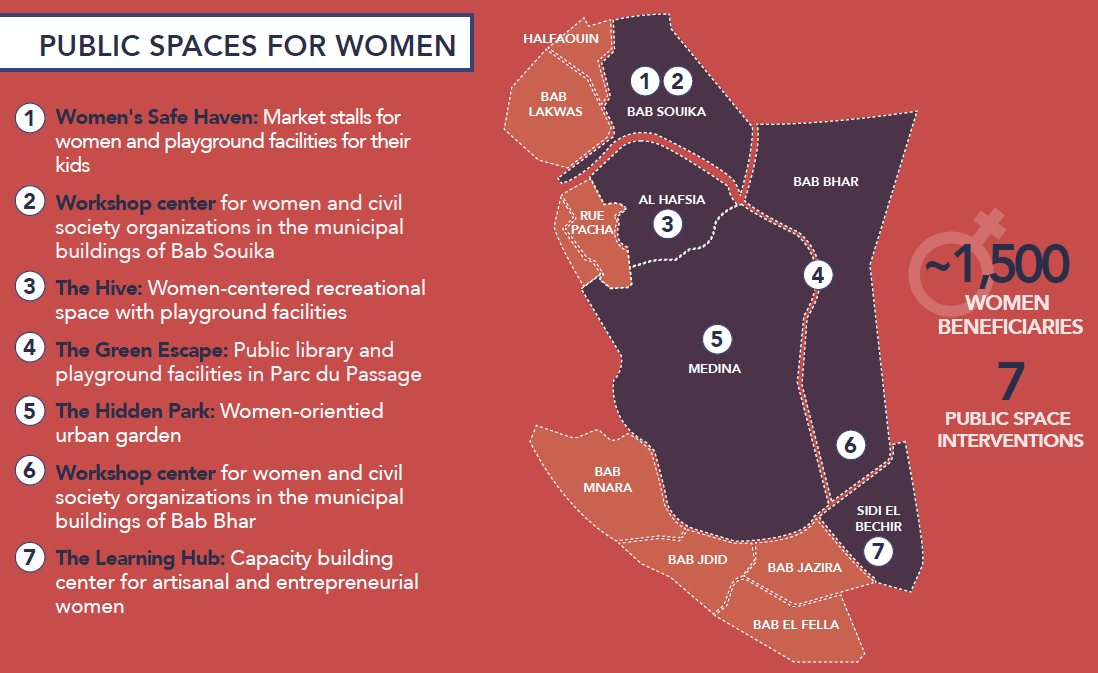 Public spaces are and have been instrumental in providing avenues for women to be equal participants in the cultural, economic and political transformation of countries, cities, and communities.
The programme looks at public space through a gender lens. It allows for greater insight on how half of our urban societies participates in community and cultural life, and improves their economic opportunities and social inclusion. 
For more information explore the programme overview in English and French.