Report: Women's participation in the Medina of Tunis
Despite persistent global efforts to advance gender equality, women in many cities still encounter several challenges on a daily basis that hinder their participation in city life and mirror deeply rooted gender-based structural inequalities. These challenges permeate women's lives, as they compromise their personal safety and mobility, hinder their social and political participation, and impede their access to economic opportunities, cultural activities, and urban services.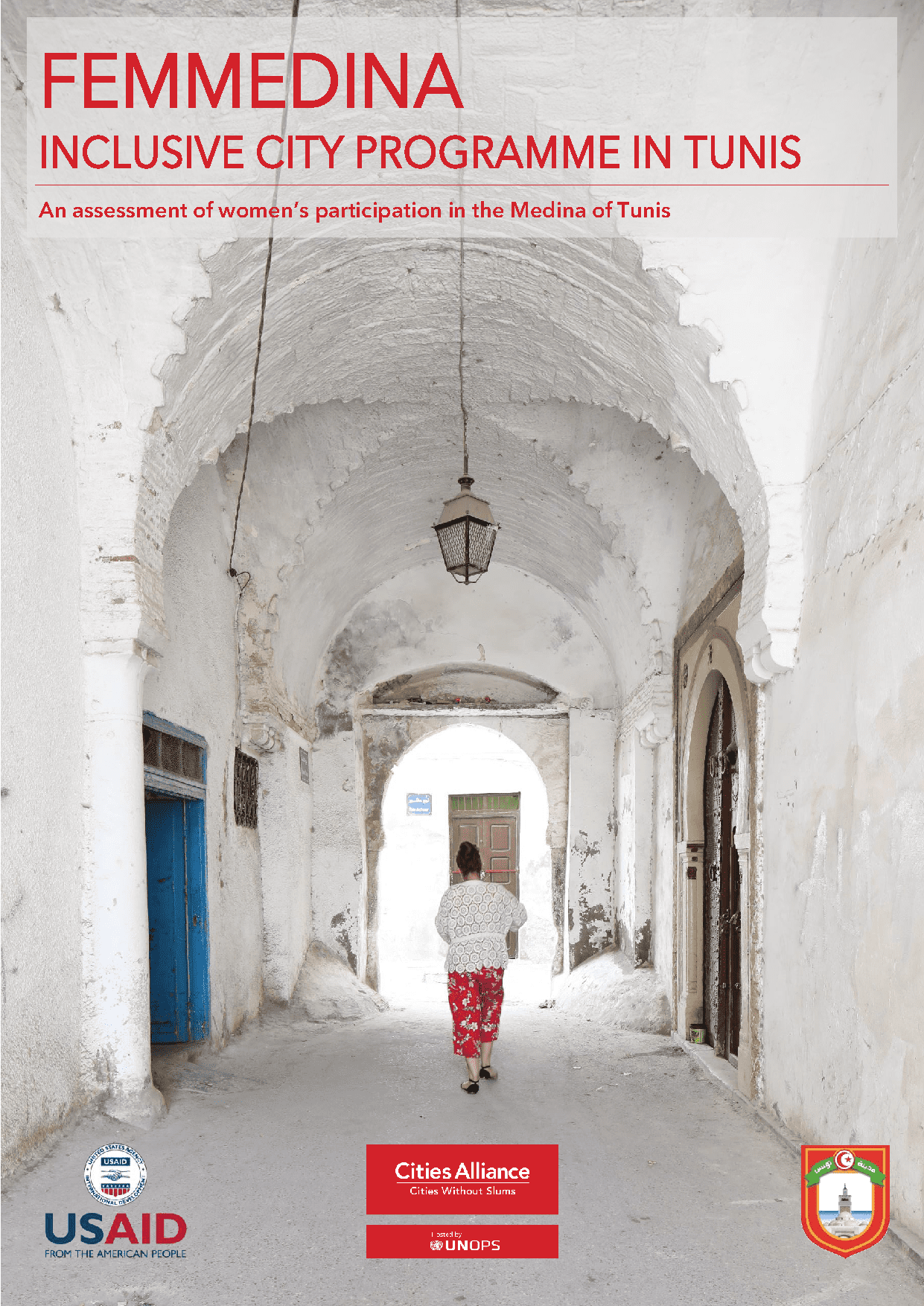 The Femmedina, inclusive city programme in Tunis, implemented by Cities Alliance and the United States Agency for International Development (USAID), in cooperation with the Municipality of Tunis, aims to rethink the use of public spaces, create urban areas that are inclusive to women, and introduce a gender-sensitive approach to urban planning. As part of the programme's first phase, this report presents the results of a participatory evaluation of women's social, cultural, economic, political, and institutional participation in the Medina of Tunis, particularly in the districts of Medina Centrale, Bab Souika, Bab Bhar, and Sidi el Bechir.
The report presents policy, city planning, and programmatic recommendations to enhance women's engagement, and proposes a series of spatial interventions in selected public spaces in addition to programmatic interventions to activate these spaces to be more inclusive and conducive to women's use.
The key outcome of this report is to:
› Understand the key hindrances and enablers of women's participation in the Medina and their underlying causes pertaining to national and city-level policies, as well as local cultural and communal factors.
› Propose policy and city planning recommendations that can contribute to overcoming the key challenges faced by women in the Medina.
› Identify and propose spatial interventions dedicated to women in selected public spaces in the Medina of Tunis in addition to specific programmatic interventions to activate these spaces to be more inclusive and conducive to women use.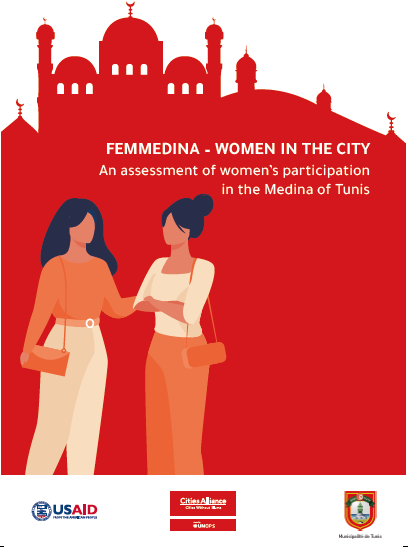 The identified spatial interventions will be implemented in the coming months. Each intervention is designed to match women's interests, and account for their suggestions while connecting the intervention location to its surroundings.
A brochure, providing an overview of the process and of the spatial and programmatic interventions recommended, is available here in Arabic and here in English. 
Download the English version of the full report here and the French version here.