Cities Alliance Proposals Update, Member Coordination - 16 March 2012

16 March 2012
Dear Consultative Group,
The Secretariat is pleased to provide an update on Cities Alliance proposals that have been processed since our last Update of 2 March 2012.
I am pleased to share with you, one proposal recommended for approval, "Ethiopian State of the Cities Report - Good Governance for Growth & Transformation" which shall be considered approved on 30 March 2012, on a no-objection basis.
I would also like to take this opportunity to highlight and share with you, for the purposes of member co-ordination,  six proposals, "City Future manage and apply practical knowledge (urban planning) of and for cities", "Creating enabling environments for sustainable urbanization", "Support city-wide upgrading process in 20 small and medium cities in Vietnam", "MENA JWP: Tunisia - Municipal Finance and local Fiscal Study", "MENA JWP: Tunisia – Support to Decentralization and Local Governance", "MENA JWP: Tunisia- Urbanization Review". 
The three Tunisia proposals are the first activities to be initiated under the MENA Joint Work Programme, which is being co-managed and co-funded with the Centre for Mediterranean Integration (CMI) based in Marseille.  These studies on Tunisia encompass analytical workon Decentralization and Local Governance (US$ 100.000, to be financed by CMI), Municipal Finance (US$ 100.000, financed by CMI) and an Urbanization Review ( US$200,000, to be financed by Cities Alliance). These studies will be used by JWP members to inform joint project activities on decentralization in Tunisia. More information on this JWP will follow in due course.
We would welcome any early feedback or suggestions you or your country-based colleagues might wish to bring to our attention and would ask that comments be sent by 30 March 2012.
Please be advised that for ease of access, all Proposal Updates are routinely posted on the members page of our website -- accessible through "Members Login" at http://www.citiesalliance.org . Kindly please create a personal login to access the Cities Alliance Members Home Page.



Best wishes,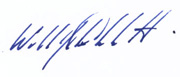 William Cobbett
Manager
Cities Alliance
1818H Street, NW
Washington DC
20433
USA
Cities Alliance Proposals Update, Member Coordination - 16 March 2012
I. Proposal for Final Member Approval
II. Proposals for Member Coordination
III. Proposals Approved
I. Proposals for Final Member Approval
This proposal will be considered approved on 30 March 2012, on a no-objection basis.
1.  Ethiopian State of the Cities Report - Good Governance for Growth & Transformation

Proposal type:
Knowledge Activity

Request to CA:
$301,167

Submitted by:
Ethiopian Civil Service College

CA Member Sponsor:
Ministry of Urban Development and Construction
- Ethiopia, GIZ, World Bank
 II. Proposals for Member Coordination
Comments, if any, are due back to the Secretariat in ten business days, ie by 30 March 2012
1. City Future manage and apply practical knowledge (urban planning) of and for cities
Proposal type: Knowledge Activity / JWP UCLG
Request to CA: $200,000
Submitted by: UCLG
CA Member Sponsor: UCLG  
2.  Creating enabling environments for sustainable urbanization
Proposal type: Knowledge Activity / JWP UCLGA
Request to CA: $244,000
Submitted by: UCLGA
CA Member Sponsor: UCLGA  
3.  Support city-wide upgrading process in 20 small and medium cities in Vietnam
Proposal type: Vietnam Country Programme
Request to CA: $524,900
Submitted by: Association of Cities of Vietnam (ACVN)
CA Member Country Programme Partners: (World Bank, UN-HABITAT, GIZ, AFD, JICA, ACVN/UCLG)  
4.  MENA JWP: Tunisia - Municipal Finance and local Fiscal Study
Proposal type: Knowledge Activity
Request to CA: $100,000 * (To be financed by CMI)
Submitted by: World Bank
CA Member Sponsor: World Bank, AFD  
5.  MENA JWP: Tunisia – Support to Decentralization and Local Governance
Proposal type: Knowledge Activity 
Request to CA: $100,000  * (To be financed by CMI) 
Submitted by: World Bank 
CA Member Sponsor: World Bank, AFD 
6.  MENA JWP: Tunisia- Urbanization Review
Proposal type: Knowledge Activity
Request to CA: $200,000
Submitted by: World Bank
CA Member Sponsor: World Bank, AFD 

1. Urban Planning Education and Applied Research in Sub-Saharan Africa (5 March 2012)
Proposal type: Knowledge Activity
Request to CA: USD 130,000
Submitted by: African Center for Cities, University of Cape Town
CA Member Sponsor:  SDI
2. Promoting City Enabling Environments in Africa (2 March 2012)
Proposal type: Knowledge Activity
Request to CA: USD 130,000
Submitted by: UCLGA, Cities Alliance Secretariat