Towards the Lampedusa Charter: Community-driven Approaches to Human Mobility and Diversity
#CitiesAreListening Consultation on Human Mobility and Diversity.
UCLG, together with the Municipality of Lampedusa and Linosa, will launch a process of consultation with different stakeholders on human rights based approaches to human mobility and diversity that puts people at the center, acknowledges the power of care, and the value of communities. The outcomes of these consultations will inform the Lampedusa Charter, a global call by UCLG to shift the narrative and governance of migration in compliance with the Global Compacts and the 2030 Agenda.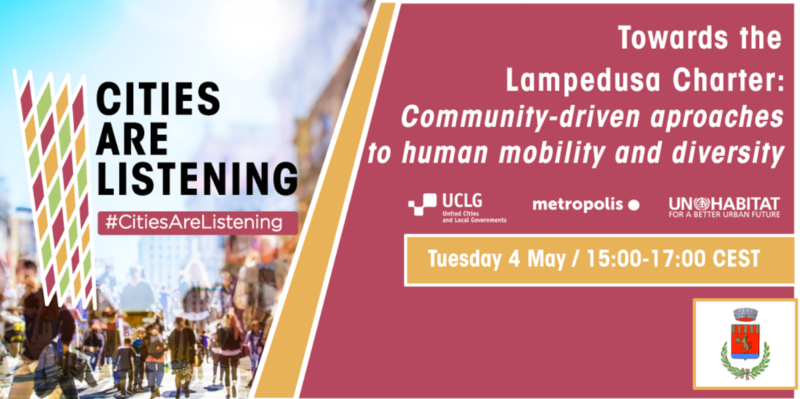 The first step of this process will be taken at the #CitiesAreListening session, which will be held by UCLG, UN-Habitat, and Metropolis, in partnership with Lampedusa. This consultation seeks to gather inputs from key partners and to consolidate a structural dialogue among stakeholders in this process, with a view to include a new vision of human mobility and diversity in the UCLG Pact for the Future. 
Cities Alliance, with the support of its member, the Swiss Agency for Development and Cooperation, is actively supporting a shift in the narrative led by local governments, in line with the forthcoming Lampedusa Charter.