Flooding has become a major problem in Bwaise, one of Kampala's most populous slums, where runoff from the increasingly erratic rainfall can overwhelm local drainage channels. The channels are often choked with household garbage, which causes blockages in the system and sends dirty water coursing through the community. The floodwaters not only damage property but expose residents to waterborne health hazards as they try to clean up and dry out their homes and belongings. 
The impacts from climate-related disasters compound existing problems for many of the community's 50,000 residents who already suffer from persistent poverty. Women are especially vulnerable to these impacts because of their lower socioeconomic status, lack of income opportunities, and because they have responsibilities that confine them at home. 
To address these issues, Tree Adoption Uganda (TAU), with support from Cities Alliance, worked directly with local stakeholders in Bwaise to develop a community-led initiative aimed at improving household waste disposal, livelihood opportunities and climate resilience through community engagement, education, incentives and advocacy.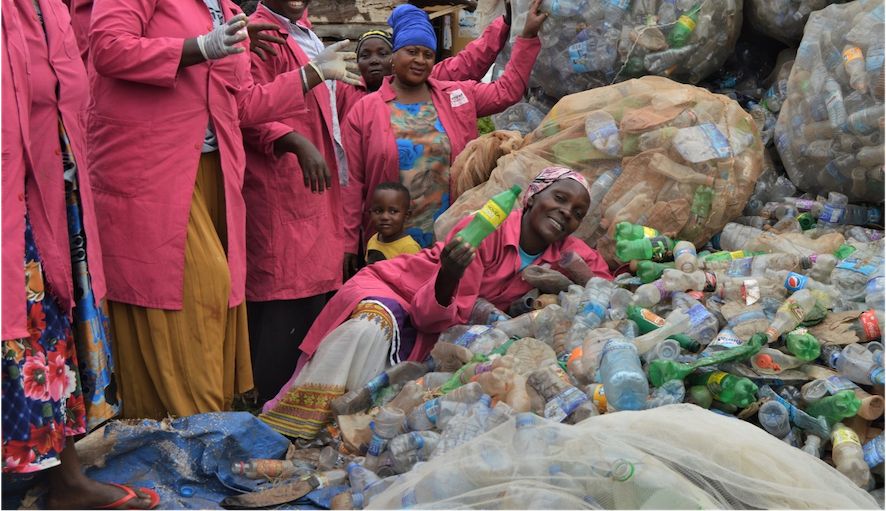 The TAU project team began with a baseline survey, neighbourhood mapping, and meetings to better understand community needs and issues. A chronic problem in Bwaise is the open dumping of garbage into drainage channels that are already inadequate for stormwater runoff during heavy rains.
The problem of improper waste disposal persists, despite the risk of flooding, because most residents cannot afford to pay for proper waste collection and disposal services.
The TAU team engaged with local community members, businesses and government leaders, civil society organizations and other stakeholders to gain input and recommendations for developing a project specifically tailored to Bwaise. The project had multiple components, including community clean-ups, improved management and sorting of household waste, the conversion of organic waste into briquettes for sale or use in cooking, the collection of plastics for sale to recycling companies, awareness and educational campaigns, and project monitoring.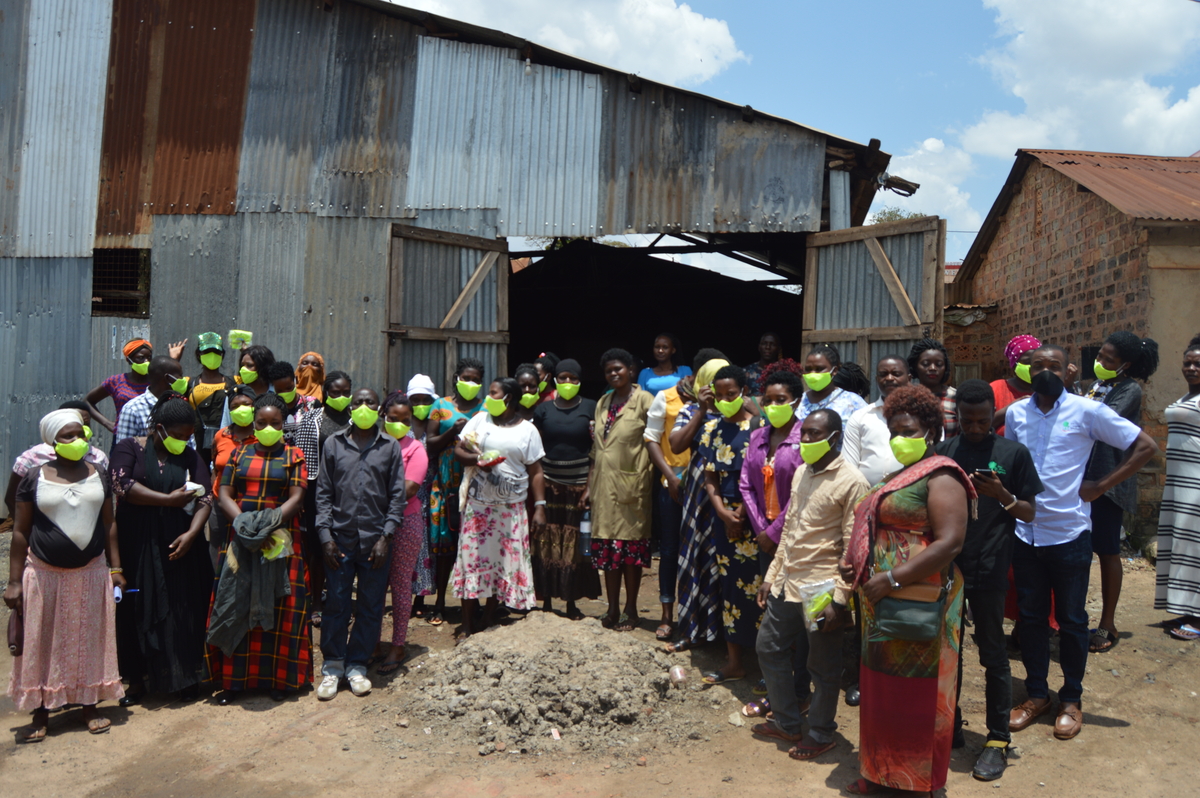 Over the course of the project, 358 people including 269 women, took part in community clean-ups,  removing 14 tonnes of waste. In addition, more than 1,000 community members participated in waste sorting in their households.
Tree Adoption Uganda held training sessions for 103 community members, including 93 women. Participants were trained on proper waste handling, the collection and sorting of plastics, and the process of producing char from dry organic waste and making it into briquettes for sale. The team also distributed 100 tarpaulins for use in drying organic waste and 50 carbonizing drums for converting the dried organic waste to char.
The project also helped identify local outlets for recycled products from the sorted waste. Trainees were linked to the market for purchasers of their products, such as plastic recycling companies and a centre utilising biomass waste for energy. 
Women in the Bwaise community were central to both the development and successful implementation of the project, which has provided them with opportunities for leadership and decision making, as well to generate household income. 
Community members have observed that the Bwaise environment is visibly cleaner because of the project and that the drainage channels flow better. The TAU project team has also advocated for better drainage systems and engineering designs in order to reduce flooding and help the community become more climate-resilient for the future. In response, the government has already taken on the task of improving drainage channel structures. Further, because stormwater can bring waste from higher elevation neighbourhoods down into the local neighbourhood, TAU is exploring the potential for replicating this project in the surrounding communities. 
To continue to build awareness in Bwaise as well as to sensitize communities at a larger scale, TAU has produced creative educational materials, such as interviews with local community members who have directly benefited from the Bwaise project and an animated video that aired on national television. 
The community clean-ups and other activities in Bwaise have also inspired a spirit of collective action to solve problems locally. The community plans to continue the monthly clean-ups and has been inspired to investigate possibilities for future community action, such as planting fruit trees for shade, food and heat mitigation to increase resilience to climate change.
The project is supported by Cities Alliance, in partnership with the Swedish Development Cooperation Agency (Sida) and the German Federal Ministry of Economic Cooperation and Development (BMZ).