Cities' Contribution to the Global Compact on Refugees
The purpose of this event co-hosted by the Joint Global Task Force on Migration and UNHCR is to review ongoing and future pledges, initiatives and support needed to strengthen cooperation in refugee responses and translate the Global Compact on Refugees into concrete improvements in the lives of refugees and the communities that host them.
The event's theme is inclusion. It will be forward-looking and seek to highlight the efforts cities are making ahead of the 2023 Global Refugee Forum. Cities are invited to register and appoint a technical level focal point to participate in the discussions. 
The event also includes informal, off-the-record conversations about the challenges cities have faced due to COVID-19. The discussions will be an opportunity to share ideas about what works in different contexts. 
Four partner cities of the Cities Alliance Cities and Migration programme will participate in the Call to Action session and present their pledges and initiatives for the implementation of the Global Compact on Refugees. The four cities are Koboko and Arua (Uganda), Kakuma (Kenya) and Gabiley (Somalia). 
The recommendations from this technical-level event will be shared at the High-Level Officials Meeting (HLOM) on 14 and 15 December 2021 in Geneva.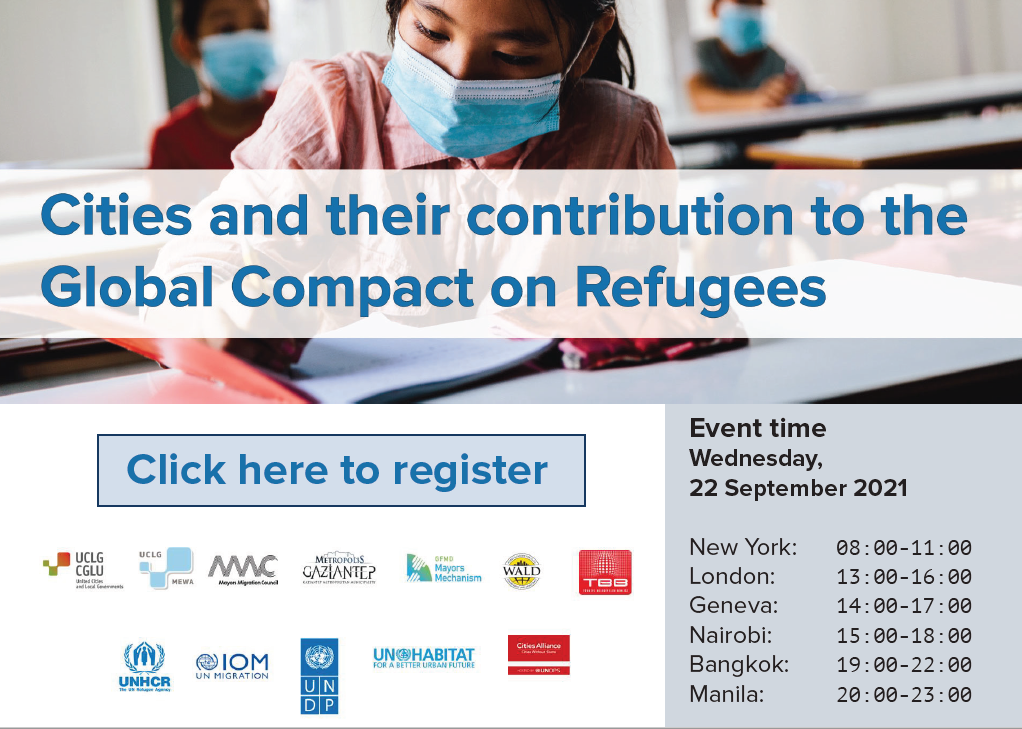 You can consult the Event's Agenda at this link
---
Cities Alliance Global Programme on Cities and Migration is financed by the Swiss Agency for Development and Cooperation (SDC) and the EU EmergencyTrust Fund for Africa (EUTF). Learn more here.