Dynamics of Systems of Secondary Cities in Africa
Cities Alliance and the African Development Bank launch 'The Dynamics of Systems of Secondary Cities series in Africa: Urbanization, Migration and Development.
The publication analyses the challenges, learning outcomes, and critical actions to support the development of secondary cities on the African continent through eight case studies of cities in Ghana, Ethiopia, Tunisia, Angola, Nigeria, Kenya, South Africa, and Senegal.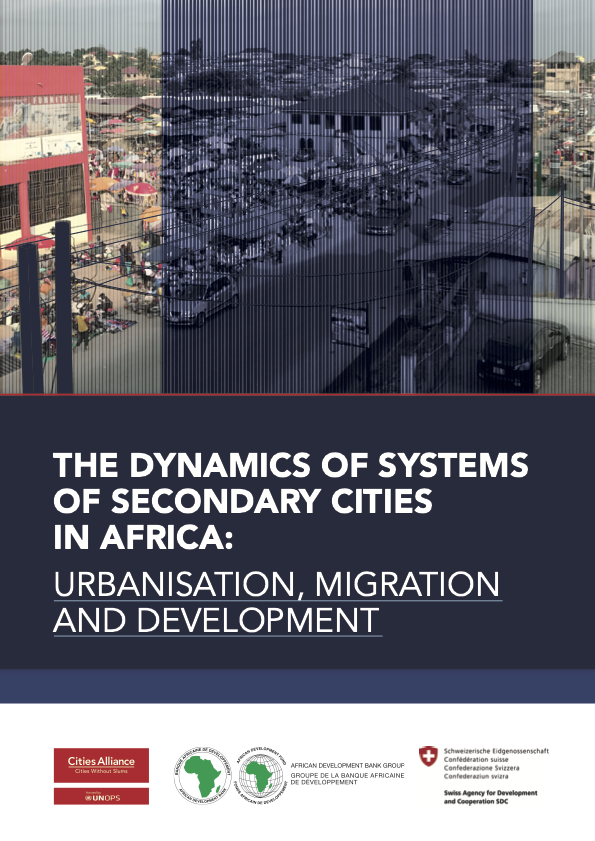 Nearly 65 per cent of Africa's urban population live in settlements of less than one million people. These cities are called secondary cities and are often much less known than their primary counterparts – e.g., the capital of a country – but nevertheless, they are vital points of governance, commerce, and manufacturing.
Currently, there are an estimated 885 secondary cities in Africa. They are home to 180-200 million people, and some are growing to more than 4 per cent in some regions of the continent.
Secondary cities in Africa often suffer from an underdeveloped economy or insufficient policies. Initiatives aimed at developing urban areas often still favour the large metropolitan regions and capital cities.
The recognition and importance of secondary cities in Africa in supporting national urban and economic development — especially in reducing regional income disparities — needs greater attention in national urban and economic development policy.
National governments must help support the building of stronger enabling environments for secondary cities.
The book, launched at the Africities Summit 2022, shows how and why a new approach is needed to support the development of national systems of cities that recognise the importance of secondary cities to national development.