Cities Alliance, StreetNet International, and WIEGO launch Rebuilding with Women: Amplifying their voices in Ukraine's recovery.  Based on a series of interviews with Ukrainian women, the new publication highlights the disproportionate impact of the war on women and girls, especially those working in the informal sector, and advocates for increased inclusion of women in the reconstruction of Ukrainian cities.
The Russian invasion of Ukraine has so far resulted in more than 16,000 civilian casualties, the destruction of essential infrastructure, and the forced displacement of millions of Ukrainians, most of whom are women and children. 
Women and girls are hit hardest, as the war exacerbates existing inequalities and makes them more vulnerable to gender-based violence and exploitation. The disruption of social services, such as medical care and education has also increased the care burden on women. They are increasingly exposed to poverty, livelihood loss, and security risks, while faced with the pressure of providing for their families.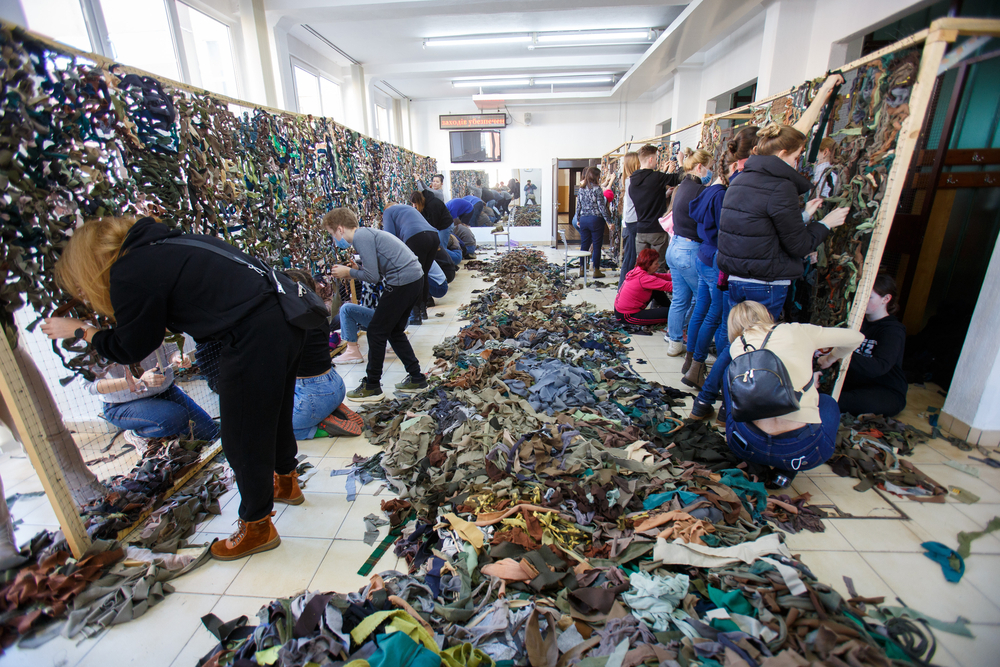 At the same time, Ukrainian women are playing a key role in the resistance and relief movements in Ukraine, as well as in ensuring the country's economy stays afloat. Despite their active service, women remain largely absent from formal decision-making processes related to peacemaking and rebuilding. As a result, policies and practices do not fully address their priorities or needs.
Women's participation and perspectives are vital to the reconstruction of Ukrainian cities.
In May 2022, Cities Alliance, WIEGO, and StreetNet International launched an initiative, supported by the Swedish International Development Cooperation Agency (Sida), to amplify the voices of Ukrainian women informal workers and advocate for their inclusion in peacebuilding and recovery efforts. During three months, interviews were carried out with 18 women directly impacted by the ongoing conflict.
Before the war, most of them used to be individual entrepreneurs and earned their income from small trading businesses, whether in public spaces, online or as home-based producers of goods or services. While the sample is small, it reflects the experiences and traumas of women in Ukraine and offers insight and ideas for rebuilding a better future. 
The publication highlights the disruption of urban services and livelihoods, and how it is putting an additional burden on women and girls due to their social roles.
For women entrepreneurs, making a living can be particularly difficult. Half of those interviewed had lost their businesses due to forced migration, high unemployment, inflation, and disrupted supply chains. The difficulties associated with growing economic and care responsibilities are also taking a toll on their mental health. Many women spoke of how they and their families have suffered psychologically.
The paper identifies four key priorities for rebuilding cities in Ukraine:
Ensuring women's and people's physical and mental safety

Creating economic opportunities and women-supportive economic environments

Restoring urban infrastructures aptly for women's needs

Involving women in all decision-making processes during the reconstruction phase