Cities Alliance and its partners bring the voice of secondary cities in the Horn of Africa to the UNHCR High Commissioner's Dialogue on Protection Challenges.
In mid-December, Cities Alliance participated in the UNHCR High Commissioner's Dialogue on Protection Challenges: Development Cooperation.
It was a unique opportunity to raise the visibility of secondary cities, which often lack the means or access to participate in global discussions. It was also a good platform for Cities Alliance to share some experiences and results from its Cities and Migration programme.
Held 7–8 December in Geneva, the High Commissioner's Dialogue discussed how development cooperation can help expand protection, inclusion, and solutions in the context of forced displacement. It also featured concrete, tangible, multi-stakeholder development initiatives that address different challenges related to migration. 
During the event, participants acknowledged that increasing levels of inflation, resource shortages, human conflict, and natural disasters are contributing to forced displacement. Thus, it is critical that development actors engage in the early stages of a displacement crisis.

 
Cities at the centre of displacement
At a session on investing in the resilience of local governments and communities as first responders, Brigitte Hoermann, Cities Alliance's Migration programme lead, highlighted that cities need financial and legal frameworks to address the growing challenges related to migration.  
Although cities are at the forefront of receiving migrants and forcibly displaced persons, they lack a legal mandate and financing to include persons in need.
A key issue emerging from the session was that displacements are likely to increase in the coming decades as a result of multiple crises, including climate change, conflict, and economic downturns, and the international community has a declining capacity to fund interventions. It is essential that cities are enabled to respond adequately.
'We need to be clear about what is no longer acceptable. Good practices cannot continue to be pilot projects' said Emilia Saiz, Secretary-General of United Cities and Local Governments (UCLG), and co-moderator of the event. 
In camps where we have over ten schools, seven hospitals and thousands of businesses that are run by people living in those camps, why don't  we offer stable sustainable infrastructure, legal frameworks, and status to the people who live there with equal rights to the others that live somewhere else?
Emilia Saiz, Secretary General, UCLG
The importance of city cooperation
During a session on promoting enabling policy environments, Florence Lozet, an expert from the Cities and Migration programme, highlighted the importance of city-to-city cooperation to achieve the goals of the Global Compact on Refugees (GCR).
One example is a budding cities network that Cities Alliance is establishing in the Horn of Africa, with financial support from the EU and in partnership with the Intergovernmental Authority on Development (IGAD), UCLG Africa, refugee-led organisations, host communities, and seven municipalities.
Through learning exchanges, the cities – which face similar challenges in terms of migration and displacement – are encouraged to look for financial and legal solutions and best practices that could potentially be replicated.
For instance, one of the network cities, Gabiley in Somalia, is planning to open its first refugee camp. Representatives from Turkana County, Kenya, and Koboko, Uganda – both of which are home to large refugee camps – strongly urged Gabiley to build an open settlement rather than a closed camp to promote better local integration.
Another good example of cooperation and meeting a critical need for urban data is from a project in Arua, Uganda. With funding from the Swiss Development and Cooperation Agency (SDC), Cities Alliance brought together a consortium that included the AVSI Foundation, Arua city, and the Uganda Bureau of Statistics (UBOS), to produce an accurate census of refugees and migrants in Arua's Central Division.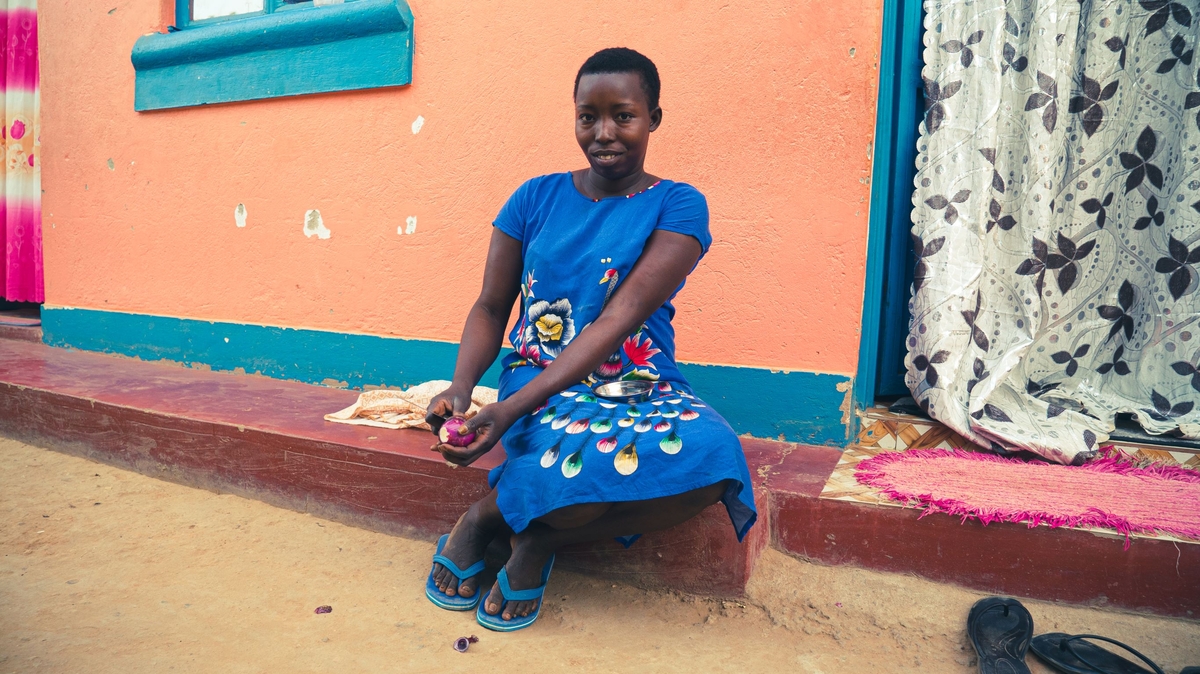 The message on cities is resonating
It is rare for city advocates to be represented at a global forum such as the High Commissioner's Dialogue, especially for secondary cities, which are often left out of the discussions altogether. 
And it is clear that people are listening. Robert Piper, Special Adviser to UN Secretary-General António Guterres on Solutions to Internal Displacement, tweeted that he was intrigued and inspired by the role cities can (and should) play in responding to displacement and that UCLG is a key actor to achieve this. 
UNHCR Commissioner Filippo Grandi noted that many discussions addressed the need for better data. "We're encouraged by the progress made with data, but we heard many calls across the discussions for more and better data to better understand, plan, and respond. This is clearly a key area of focus going forward," he said.
 
Moreover, cities face enormous challenges such as affordable housing, schools, infrastructure, and services, which are not necessarily linked to but are made worse by, displacement.
Cities are at the frontline of service delivery, as we have heard. That is why it is so important to have that local perspective.
Filippo Grandi, United Nations High Commissioner for Refugees
He stressed the need to support cities in dealing with the impacts of climate change on displacement: "I think we must do more to involve, to empower, to resource local communities, especially those that witness great displacement because of climate change on adaptation programmes." 
The conversation will continue at the next Global Refugee Forum, which Switzerland and UNHCR will co-host in December 2023.