Innovating for Climate Adaptation in Informal Settlements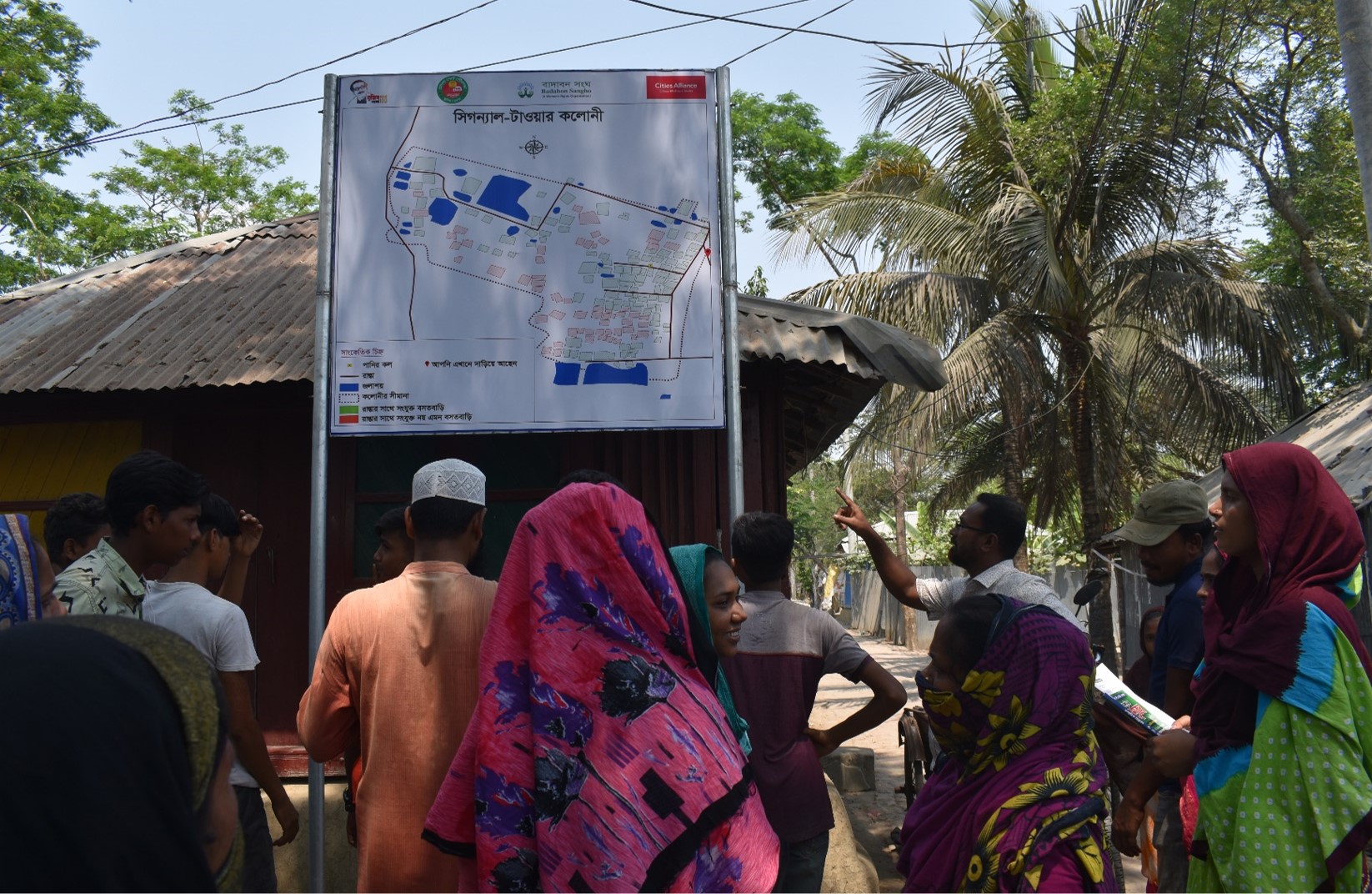 A conversation between local practitioners from Africa and Asia
Disruptive, climate-induced events have deep impacts on societies and economies, exacerbating the vulnerability of low-income households in particular of those living in informal settlements or working in the informal economy.
An inclusive approach to people-centred and inclusive climate resilience requires the combination of all the strengths, attributes, and resources available within a society to manage and reduce risks and strengthen its capacities, including the support from local governments.
Being in the frontline of impacts and disproportionally affected by climate change, the urban poor need to be enabled to implement actions to cope with these impacts, while taking advantage of the benefits and opportunities brought by such interventions.
In 2020, Cities Alliance launched the Stronger Partnerships: Local Innovations for New Climate Realities in Cities initiative, to advance innovative community-led climate adaptation ideas and foster engagement between communities and their local governments.
Five projects from sub-Saharan Africa and South Asia were selected under the programme, funded by the Swedish International Development Cooperation Agency (Sida) and the German Federal Ministry for Economic Cooperation and Development (BMZ). 
This session will be an opportunity for the partner organizations to showcase and discuss results, challenges and lessons learnt from their projects. It will elaborate further on mechanisms to engage the ecosystem for an inclusive urban development and the challenges and opportunities to mobilize communities, civil society organizations, private sector and local governments to inspire action for climate adaptation in informal settlements.
Panel: 
Moderation: 
Arne Janssen, Climate Change and Resilience programme lead
Gabriela Mercurio, Innovation Programme lead, both from Cities Alliance. 
---
This session is part of the Development and Climate Days 2021, organized by IIED on 9-10 November 2021. Register here.