Forced Migration in Cities: Refugees and Settlements

Session 2 of our Urban Thinkers Campus Series in partnership with UN-Habitat
Cities Alliance and UN-Habitat Series on
Forced Migration in Cities
Session 2: Refugees and Settlements  
Event on 12 November 2020 - 12:30 CET / 14:30 EAT
Today, large numbers of refugees seek shelter in urban areas, particularly in countries or situations where there are few or no camps, but also hoping for increased self-reliance. In urban areas, they are often confronted with a range of protection risks and vulnerabilities which are different from camp-like scenarios and often, refugees in vulnerable situations live amongst the urban poor in under-serviced and poorly planned areas.
While refugees have specific rights due to their legal statuses, many have chosen to live in urban areas, where the provision of support is often more complex and includes a wider range of local actors i.e. local community, local government and authorities, and other urban actors and partners.
In some cases, urban refugee population groups face challenges due to tensions with other communities in vulnerable situations, when humanitarian aid is focusing on refugees instead of taking an integrated approach that improves the quality of life for all.
The session 2 or our series on Forced Migration in Cities is dedicated to sharing experiences and lessons learned in Kenya, Uganda and Bangladesh on sustainable and integrated solutions for refugee settlements and inclusion of refugees and host community responses in urban contexts. It will introduce best practices and proposals from spatial, cross-sectoral data collection for sound decision making to social and economic inclusion of refugees in urban areas.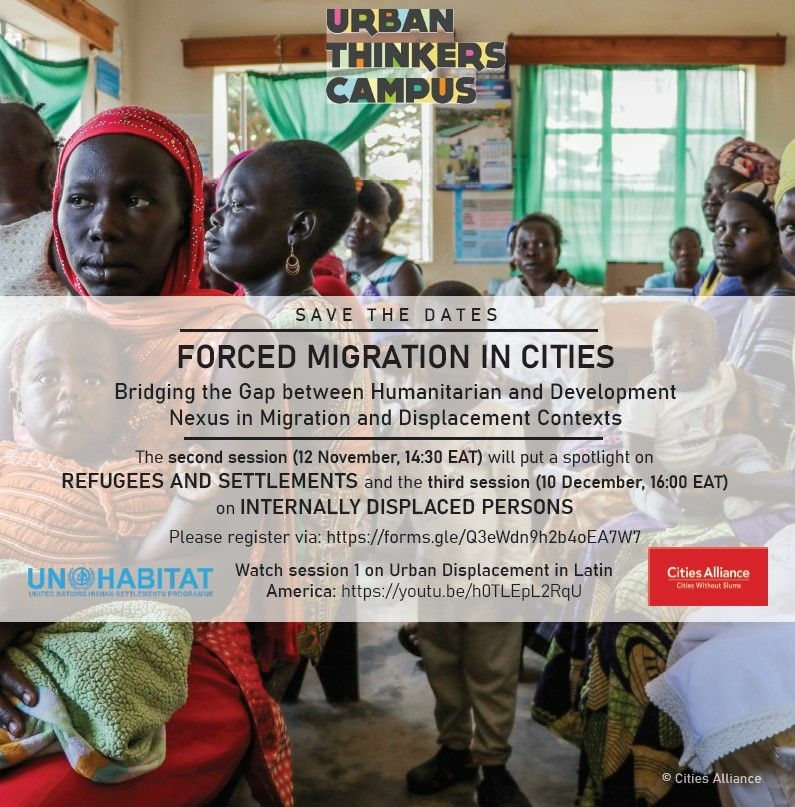 ---
Learn more:
Session 1 Forced Migration in Cities: Close-Up on Latin America, summary report and video
Cities Alliance Cities and Migration Programme