Enabling private investment in informal settlements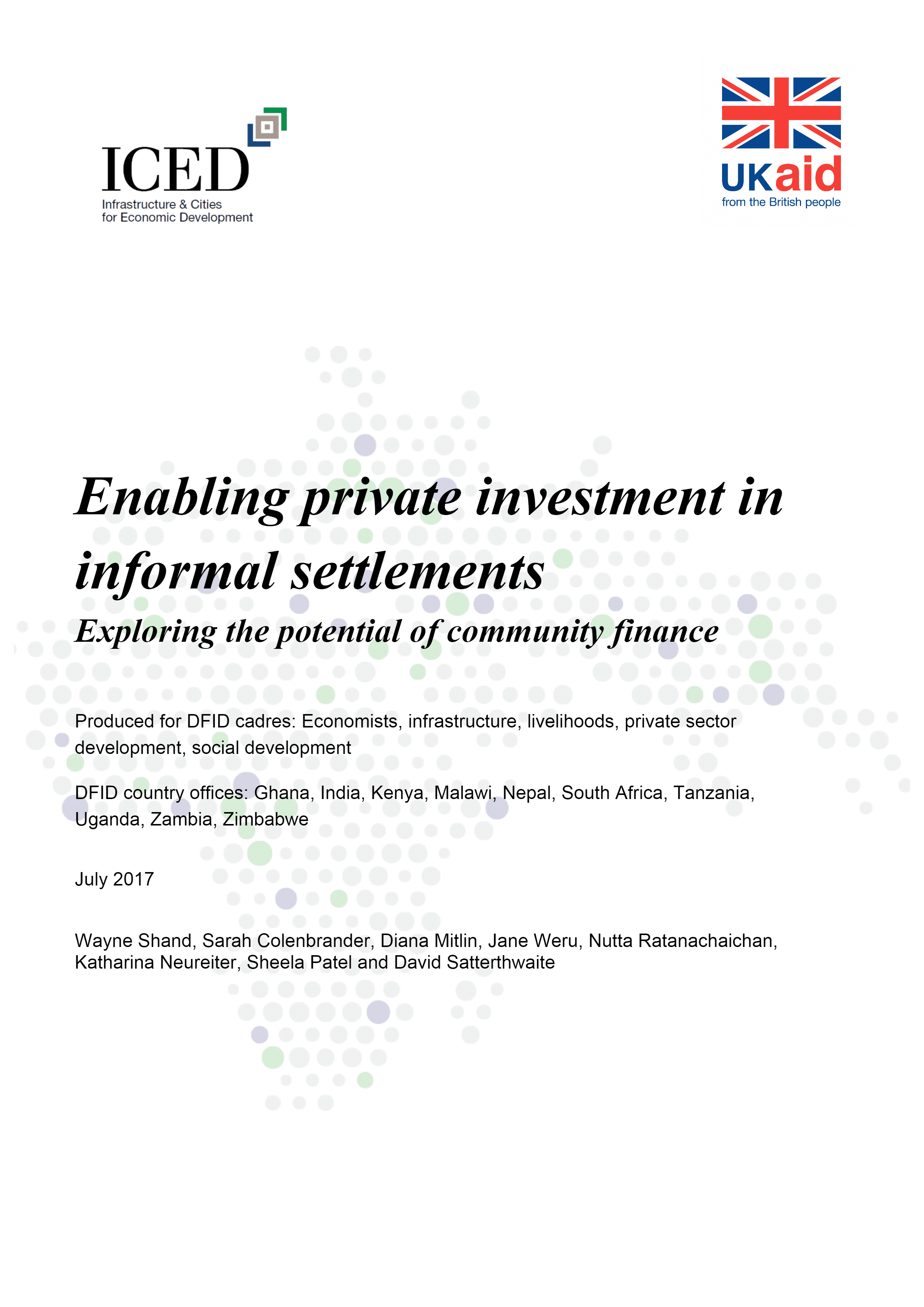 More than 1 billion people live in informal settlements across the Global South. This demonstrates a need to rethink how urban development is structured, in order to create an investment environment that delivers more inclusive and prosperous cities. Many low-income communities have organized themselves to create savings schemes at the city and/or national level. These community finance organisations can help to overcome the barriers to private-sector involvement in the development of informal settlements. Community finance provides the human and organisational capacity to address the perceived risks that often deter lending, capital investment and large-scale delivery of infrastructure programmes in low-income communities.
This paper brings together evidence of successful public-private-community collaborations to (i) extend formal financial services to support housing and livelihood initiatives in informal settlements; (ii) leverage investment in low-income housing by blending the landholdings of communities, private development capital and state subsidies; and (iii) facilitating infrastructure investment by bridging information gaps and coordinating meaningful engagement by affected communities. By facilitating local participation in planning and delivering urban development, community finance can help to balance social and private returns in cities across the global South."