A mapping of city-to-city and urban initiatives focusing on the protection of people on the move along the Central and Western Mediterranean Routes. A new publication produced by the Mixed Migration Centre and UNHCR.
This report was originally published by the Mixed Migration Centre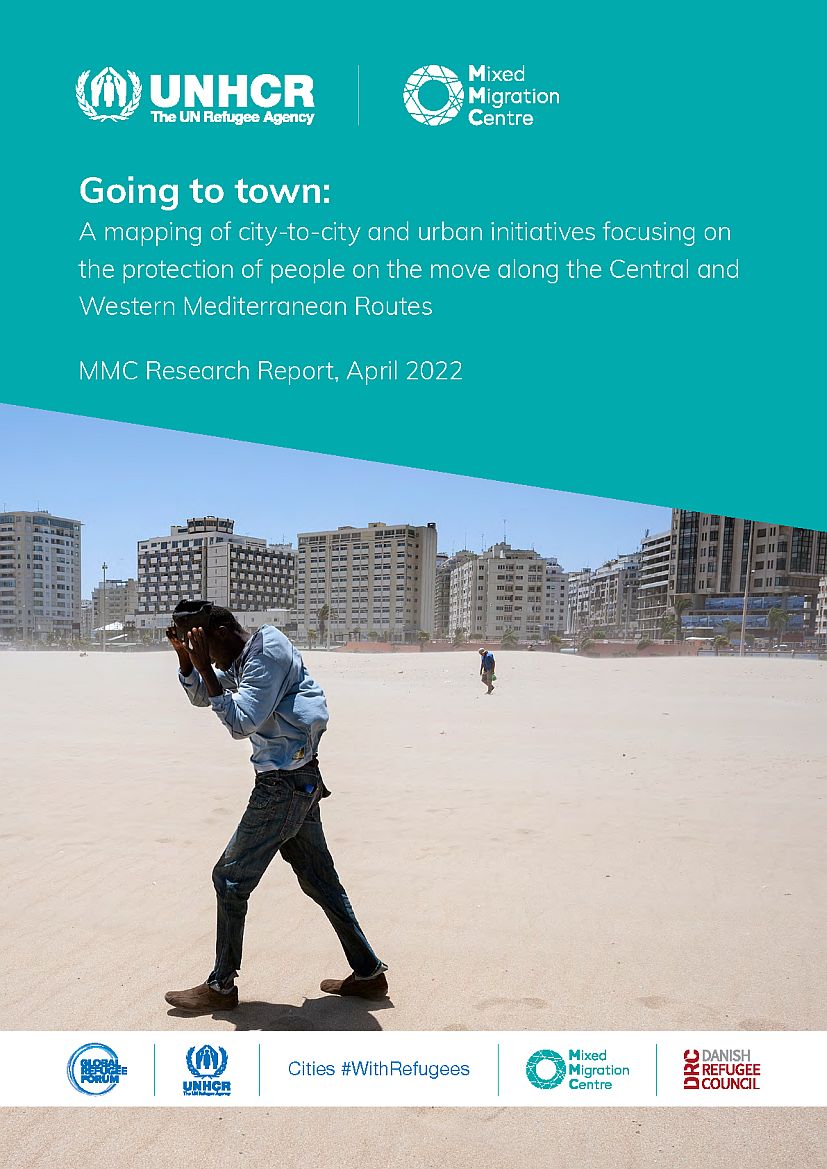 In an increasingly urbanised world, cities are at the forefront of mobility and population displacement. This applies whether people on the move (refugees and migrants) transit cities or settle in them for short or long periods of time. Certain urban centres in East, West and North Africa form key nodes on the Central and Western Mediterranean Routes (CMR and WMR) which attract and have become habitual stop-off points for persons in mixed movements.
However, while cities can be centres of support or provide attractive opportunities for people on the move, for example in employment and education, they are also locations where protection risks linked to safety and security, xenophobia, discrimination and human rights violations can be at their highest.
Governments, research institutions and international policy-making processes are increasingly recognising the importance of working with cities and municipalities in taking forward their agendas on protection and solutions for refugees and migrants.
Within what is a rapidly growing space of city-level initiatives, networks and partnerships, this report seeks to explore the impact and effects of existing city-level initiatives and to see whether any employ an explicit routes-based approach to joined-up city-level cooperation and programming. It argues that such an examination will advance our understanding of what delivers success to city-level programmes aimed at protection for people on the move in mixed movements along the CMR and WMR.