Urban Planning and Management in Mexico
How can Mexico achieve territorial and urban planning from an inclusive and sustainable perspective? This report draws upon the most recent discussions held in 2021 (in Spanish).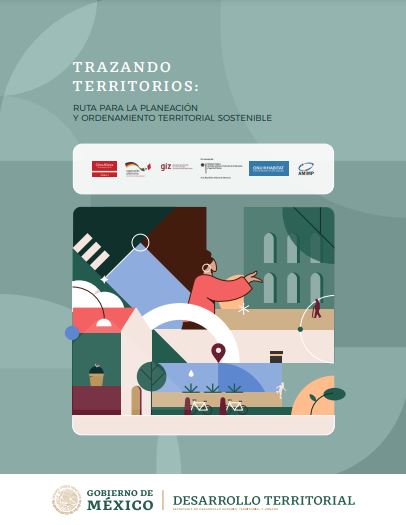 Texto en español abajo.
 
Based on the recent reform to the Mexican General Law of Human Settlements, Land Management and Urban Development in terms of territorial planning; and, considering the regulatory frameworks and the current urban-environmental public agenda, a process of exchange and dialogue was promoted to reflect and share experiences about opportunities and challenges that local governments face to achieve territorial and urban planning from an inclusive and sustainable perspective.
A key moment in this process was the Housing Laboratory (LAV) "Strengthening Capacities for Orderly and Sustainable Urban Development" organised on 27th August 2021. The results of this process have been summarised in "Tracing Territories: Route for Sustainable Territorial Planning and Management".
This publication stresses the essential role of planning as a strategy for achieving management of land use that contributes to guaranteeing the right to the city for all people and reduces the environmental impacts of urban life. It also delineates a roadmap for sustainable planning that considers the territory from a comprehensive perspective and the participation of different actors. 
---
Con base en la reciente reforma a la Ley General de Asentamientos Humanos, Ordenamiento Territorial y Desarrollo Urbano en materia de ordenamiento territorial de México y considerando los marcos regulatorios y la actual agenda pública urbano-ambiental, se impulsó un proceso de intercambio y diálogo para reflexionar y compartir experiencias sobre oportunidades y desafíos que enfrentan los gobiernos locales para lograr la planificación territorial y urbana desde una perspectiva incluyente y sustentable.
Un momento clave en este proceso fue el Laboratorio de Vivienda (LAV) "Fortalecimiento de Capacidades para un Desarrollo Urbano Ordenado y Sostenible" organizado el 27 de agosto de 2021. Los resultados de este proceso se han resumido en "Trazando Territorios: Ruta para la Planeación y Ordenamiento Territorial Sostenible".
Esta publicación destaca el papel fundamental de la planeación como estrategia para lograr una gestión del uso del suelo que contribuya a garantizar el derecho a la ciudad para todas las personas y reduzca los impactos ambientales de la vida urbana. También delinea una hoja de ruta para la planeación sostenible que considera el territorio desde una perspectiva integral y la participación de diferentes actores.