Transaction Support Centre: supporting households in undertaking formal residential property transactions in the affordable housing market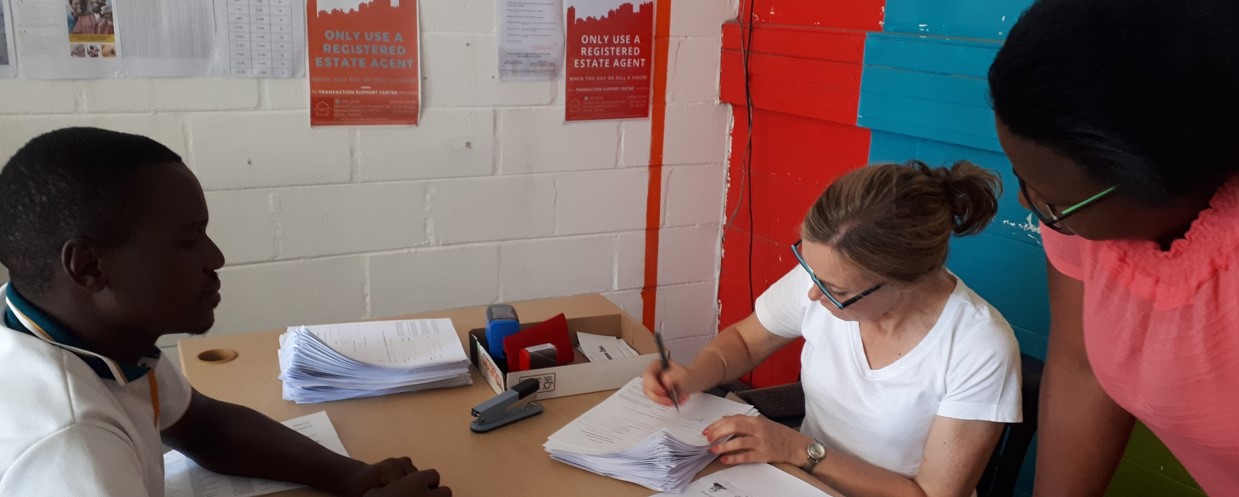 Final Report
Learn more about how a grant from Cities Alliance Innovation Programme, has helped low-income residents in the Cape Town, South Africa neighbourhood of Makhaza navigate the complex process of obtaining title deeds for their properties.
South Africa has delivered some 3.5 million subsidised houses since 1994. While many people's shelter needs have been met through this intervention, the security of their tenure remains compromised due to inefficiencies in the administrative and policy framework governing the market. For instance, in some cases, title deeds have not yet been transferred or households have traded their homes informally.
The Transaction Support Centre (TSC) is an action-learning advice centre in a low-income township of Cape Town that engages at the community level to help households undertake formal residential property transactions in the affordable housing market. At the same time, it builds an evidence base that feeds policy reform and the development of new products and services by the private sector. The TSC is a partnership of CAHF and 71point4, a research consultancy.
Cities Alliance grant has supported the strengthening of the TSC's ongoing operations and the documentation of its model, with the goal of developing a plan and budget to expand such centres to other metropolitan areas.
This 2-page report highlights the key lessons learned and achievements from the project A Transaction Support Centre to Support Secure Tenure in Functioning Property Markets in Khayelitsha, South Africa.