This partnership initiative between Cities Alliance and the Swiss Agency for Development and Cooperation (SDC), now in its second phase, is empowering secondary cities to become central actors and leaders in unlocking the development potential of migration.
It supports initiatives designed by secondary city stakeholders in three regions – the Horn of Africa, Latin America and the Caribbean, and the Middle East and North Africa – to provide migrants, forcibly displaced people, and host communities with equal access to quality public services, labour market integration, and economic opportunities.
At its core, the programme seeks to advance global thinking on how secondary cities in developing countries can manage and seize the opportunities arising from migration and displacement. It fosters local partnerships among diverse city stakeholders and national and international actors to implement approaches that are locally relevant and work for all residents.
The programme is funded by SDC, with Cities Alliance providing technical and financial assistance to local partners and governments.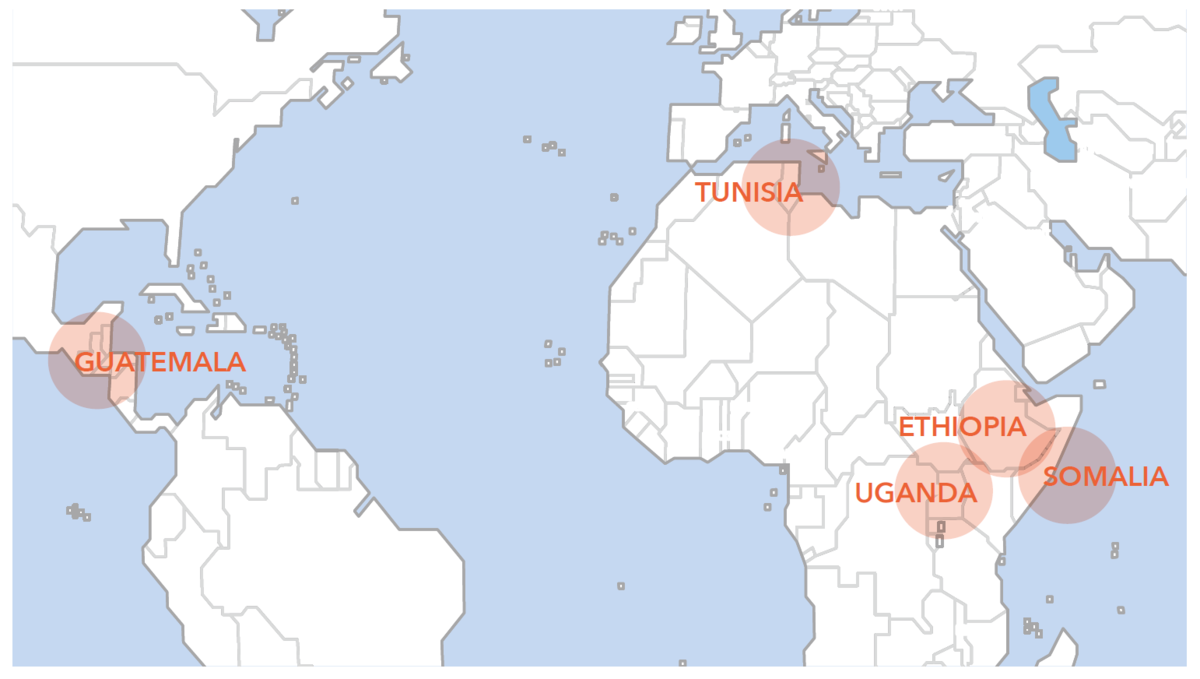 Programme Map
A New Perspective on Cities 
 
Looking at secondary cities as part of a system of cities enables a better understanding of migration corridors and the benefits of cooperation between cities. 
It also makes it possible to visualise local development beyond boundaries and take advantage of mobility patterns by focusing on connections with neighbouring towns, villages, and more distant communities.
Approach
The Resilient Systems of Secondary Cities and Migration Dynamics programme focuses on a territorial approach that strengthens cities to manage and integrate mixed migration flows on their territories.
Coordination and dialogue across different levels of governance and territories – from the local, regional, national, and global levels – will strengthen locally led, multi-sectoral responses by diverse city stakeholders.
This programme builds on an initial phase of work, also financed by SDC, that produced new evidence on climate-related urban migration and secondary cities through research and pilot programming. This new phase expands the approach from cities to corridors for greater impact. 
Anticipated Results
The programme pursues four interrelated outcomes, which all contribute directly to the Sustainable Development Agenda 2030. Partner cities will:  
Strengthen their capacity to address urban expansion planning for improved economic and social inclusion.
 
Gain access to finance and technical assistance to improve labour market integration for migrants, displaced persons, and host communities.
 
Gain access to finance and technical assistance to improve the provision of basic services for migrants, displaced persons, and host communities.
 
Engage in migration and displacement diplomacy globally and regionally, thus ensuring that local migration issues are addressed internationally.
Targets