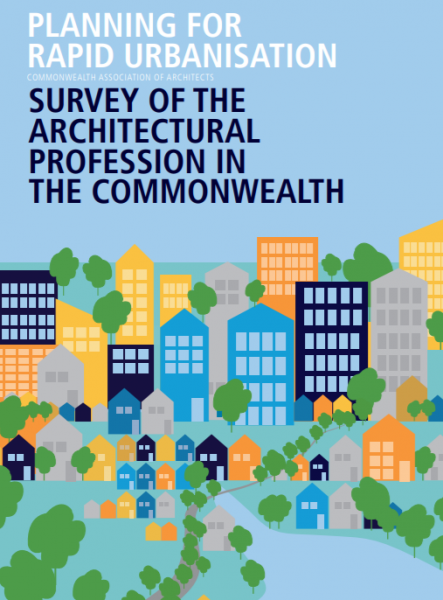 Well-planned cities contribute to economic, social and environmental well-being of a nation and architects, planners and engineers play a centre role in the design and planning of spaces.
The Commonwealth Association of Architects (CAA) prepared a 'Survey of the Profession' to assess the capacity of the profession to help deliver the targets contained in the 2030 Agenda for Sustainable Development and respond to the ever-increasing population. The findings of the survey reveal critical issues in some of the countries of the Commonwealth which are rapidly urbanising and are among the most vulnerable. The publication studied the number of architects in the surveyed Commonwealth countries, the number of architect schools, the average salaries among other factors. These numbers have been measured against the rate of urbanisation. Among its principal findings, there is a critical lack of capacity in many of the Commonwealth countries with a corresponding lack in educational institutions to grow the profession.
A city's workforce is one of the most significant determinants of inclusive urban development. In our work in Africa, Cities Alliance in partnership with DFID launched Future Cities Africa, an initiative to develop tools for 'future proofing' participating African cities and assuring their resilience. The aim was to minimise future challenges across five dimensions- governance, economy, service, citizenship and environment. Under this initiative, the Cities Alliance prepared a toolkit - Human Resource Benchmarking and Capacity Building Toolkit - to study the staffing gaps in four African countries and provide recommendations to improve the insufficiency. This toolkit, while prepared for African cities can be applied to cities around the world having similar topologies.
Read more here
The Survey of the Architectural Profession in the Commonwealth concludes with respondents highlighting issues which are affecting the profession in their country and what action needs to be taken to address the findings in the report.
Access the full report here