Our grantee Pamoja Trust shares insight into an innovative, pro-poor, gender- and youth- responsive tool for inclusive, sustainable, and strong urban communities.
Blog by Irene Kinoti*, Pamoja Trust
The opinions expressed herein are solely those of the author(s) and do not necessarily reflect the official views of Cities Alliance or its members.
With an estimated urban population growth rate of 63% between 2015 and 2020, the number of people living in informal settlements in Africa has skyrocketed. In Kenya, the very rapid growth and expansion of informal spaces—in an almost spontaneous manner—has created urban land-management challenges.
Such informal spaces in cities like Mombasa and Nairobi are characterized by unequal access to land, unsustainable land use, inefficient land administration systems, and insecurity of land tenure. The lack of formal tenure security has over time exacerbated forms of social exclusion. This has led to segregation in urban planning, inadequate investment of infrastructure, and increased fears of evictions amongst the residents.
Conventional processes for acquiring land tenure security are difficult to implement in these informal settlements, however. The complexity of this problem presents the need to adopt innovative tools that can improve tenure security and access to land and property rights for both men and women.
One such land information management tool is the Social Tenure Domain Model (STDM). This pro-poor, gender- and youth- sensitive, affordable tool describes the relationship of people to land along the continuum of land rights.
In collaboration with the Global Land Tool Network, Pamoja Trust has implemented STDM as a tool to advocate for tenure security in Kwa Bulo and Mashimoni settlements in Mombasa and Nairobi Counties.
The implementation of STDM for both settlements has involved significant stakeholder engagement at the community, county, and national levels. The outcomes thus far have been the issuance of certificates of occupancy to members of the Kwa Bulo community, as well as the inclusion of Mashimoni as part of the Kenya Informal Settlements Improvement Project (KISIP). As part of KISIP, Mashimoni settlement will benefit from the country's informal settlements infrastructural development program.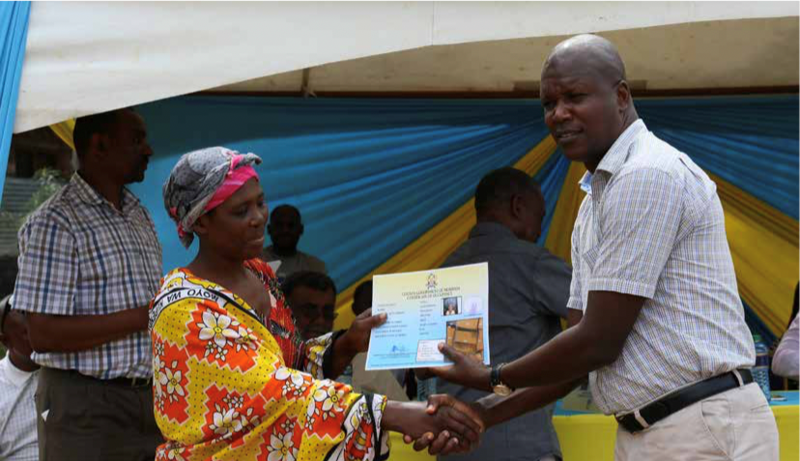 In collaboration with Cities Alliance, Pamoja Trust has now focused on leveraging the experiences from these two settlements to encourage transformative land policies at the county and national levels. The process has been characterized by the convening of stakeholders to promote buy in and present STDM as a solution for managing informal settlements and enhancing inclusive urban governance. Further efforts have been put forth to provide knowledge and skills to settlement leadership and government officials on innovative and sustainable tools, with an aim of transforming the ideology that attaining the right to land is embedded in the issuance of title deeds.
STDM has the potential to create inclusive cities and promote access to land with secure tenure, as envisioned by the New Urban Agenda.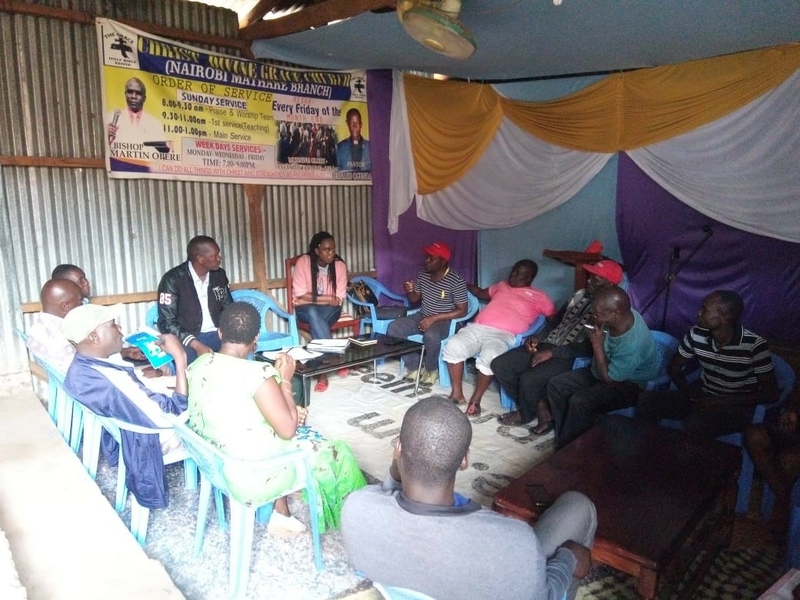 *About the author:
Irene Kinoti is an urban planner by profession and an assistant program officer at Pamoja Trust. She is an enthusiast of social planning and approaches that promote inclusive cities.