Side Event with Sida and BMZ at the Climate Adaptation Summit 2021.
Stronger Partnerships
Local Innovations for New Climate Realities in Cities
Watch the video
The Climate Adaptation Summit - CAS 2021 on 25- 26 January, brings together global leaders and local stakeholders to accelerate, innovate and scale up the world's efforts in adapting our societies and economies to the inevitable effects of climate change.
During the event, Cities Alliance, in cooperation with Sida and BMZ, showcases some of the projects it currently supports through the Innovation Call "Stronger Partnerships: Local Innovations for New Climate Realities in Cities". The initiative  funds five climate adaptation projects from community organisations in Somalia, Uganda, Kenya, Myanmar and Bangladesh, covering issues like the creation of climate-resilient livelihoods, climate disaster risk reduction and the use of technologies.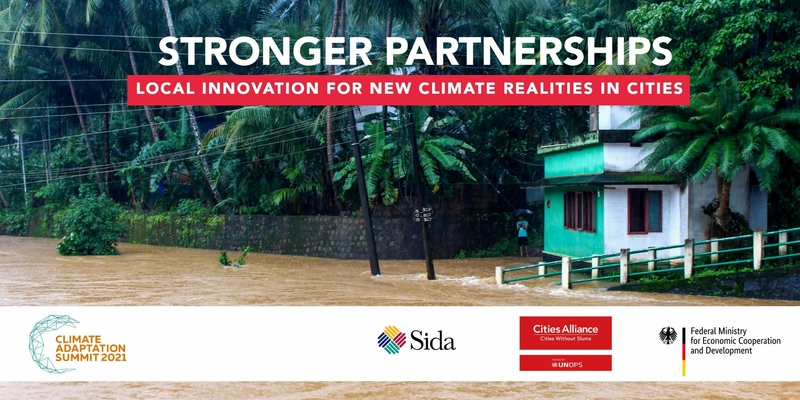 Locally-led adaptation action is part of Cities Alliance's strategic themes of work. The nexus between climate change, urban poverty and informality is at the core of our programmatic approach and our commitment towards improving climate resilience in cities, particularly in informal settlements.
With climate change increasingly affecting the urban population worldwide, too often it is slum dwellers, informal traders and residents of vulnerable settlements that bear the brunt of environmental, economic and political risks that impact cities, particularly in rapidly urbanising economies.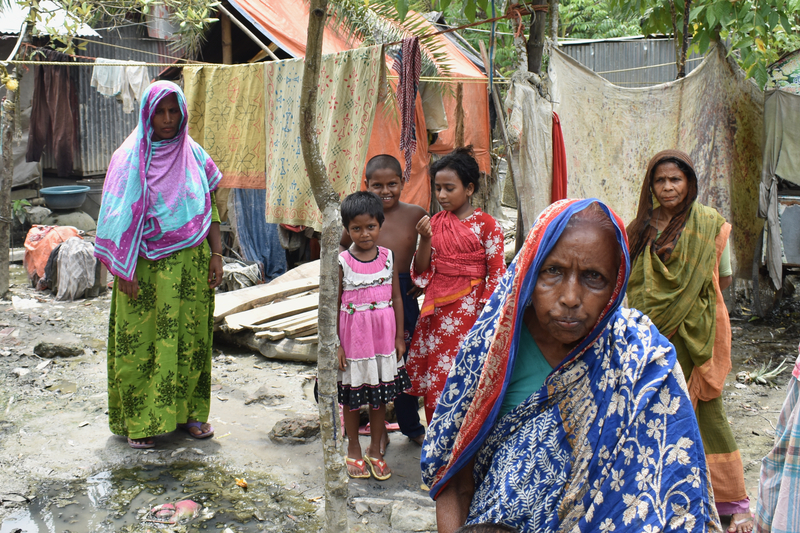 Cities need resilient environmental, social, and economic systems that can withstand shocks and stresses, particularly when measured through the eyes of the most vulnerable residents. 
Improved infrastructure, access to basic services and adequate housing, increase the capacity of all citizens and cities to resist to climate-induced shocks. To become more resilient, local governments and citizens need to join up. Connecting communities and local governments to work together is crucial for effective climate adaptation.