Urban Thinkers Campus Series in partnership with UN-Habitat.
Cities Alliance and UN-Habitat Series on
Forced Migration in Cities
Session 2: Refugees and Settlements  
On 12 November 2020, Cities Alliance and UN-Habitat held a webinar on bridging the gap between humanitarian and development efforts in the context of refugees hosting contexts. It is the second in a series of three events on forced migration in cities co-hosted by the two organizations, under the Urban Thinkers Campus (UTC) model. The virtual event featured representatives from UN-Habitat, Cities Alliance, the UN High Commissioner for Refugees (UNHCR), the International Institute for Environment and Development (IIED), AVSI Uganda, and the government of Turkana County in Kenya.
Today, most refugees (60 per cent)live in urban areas, and not in camps. This situation requires a greater connection between humanitarian and development efforts in order to meet both the short- and long-term needs of refugees and host communities in urban areas.
This humanitarian-development nexus is one of the issues that is being studied through the Cities Alliance Cities and Migration programme supported by the Swiss Development Cooperation (SDC). Dr Brigitte Hoermann, the Senior Migration Specialist at Cities Alliance, introduced the programme, which explores how local governments can better manage forced migration and refugees in urban areas to promote social inclusion and economic growth. It also produces supporting knowledge and evidence.  
Knowledge is a key point. In the past, research has focused on refugees in camps, and not urban areas. Dr. Lucy Earle, Principal Researcher for Human Settlements at IIED, shared a project to gather evidence on the protracted displacement of refugees and IDPs in urban areas. With the project, IIED is aiming to build an evidence base showing the potential of urban areas to "foster displaced people's self-reliance and local integration, while benefiting host governments and communities". 
Displaced people are not just statistics. They should be given every opportunity to flourish.
Lucy Earle, Principal Researcher for Human Settlements at IIED
The case of Cox's Bazar, Bangladesh is an example of the challenges that humanitarian and development organizations face. Ms Nodoka Hasegawa, Senior Development Officer at UNHCR, noted that Cox's Bazar has received a large influx of Rohingya refugees from Myanmar over the past three years, while Bangladesh has no national framework for dealing with refugees. The goal for UNHCR is to help create a road map for the refugees' safe return to Myanmar. Ms Hasegawa highlighted the cooperation with UN-Habitat for introducing sustainable urban planning approaches into camp planning in Cox Bazaar, which considerably improved living conditions and livelihood opportunities for refugees.
We have to align expectations and perceptions between humanitarian and development actors. 
 Nodoka Hasegawa, Senior Development Officer, UNHCR Bangladesh
An example from Kakuma-Kalobeyei, Turkana County, Kenya shows how humanitarian aid can be leveraged to promote local development. Ms Yuka Terada of UN-Habitat coordinates the Sustainable Economic Development Along Turkana West Development Corridor Through Enhanced Connectivity project, supported by the Cities Alliance Cities and Migration Programme. In line UN-Habitat's advisory Support to Kalobeyei Integrated Socio-Economic Development Programme (KISEDP), she noted that projects need to look at refugee contexts more holistically and create space and opportunities for the future of both hosts and refugees.
Technical expertise on urban planning and implementation, normative documentation, plus capacity building programs, improve the lives of refugees, prevent further crises, and prepare the local host communities for the future.
Yuka Terada, Programme Management Officer at UN-Habitat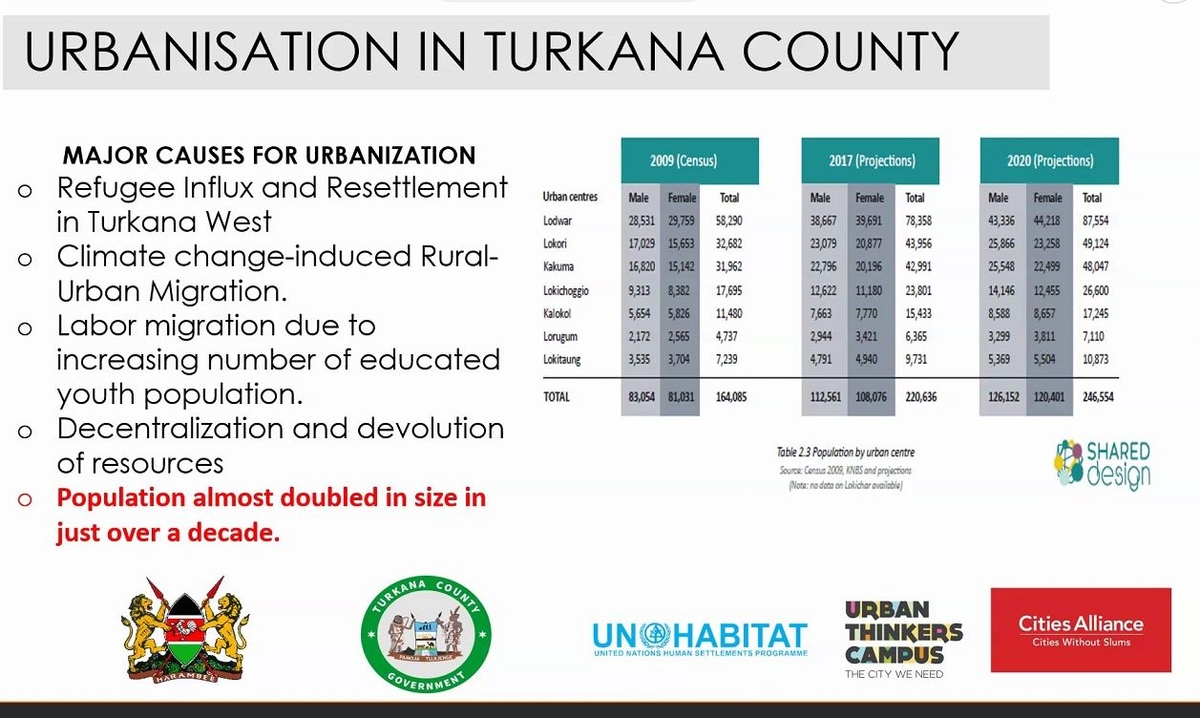 The governor of Turkana County, Josphat Koli Nanok, provided a more in-depth look at the activities in Kakuma-Kalobeyei, which has hosted a refugee camp since 1992. Turkana County has begun a 15-year programme to integrate humanitarian and development efforts to build sustainable opportunities for both refugees and host communities. This planning includes developing the Kalobeyei Corridor as an economic hub and applying for a new municipality status based on a population that includes refugees.
Better planning of the municipality is going to accrue benefits for refugees and hosts. We hope at the end of this that we will be building communities, skills for refugees to benefit them when they return home.
Josphat Koli Nanok, Governor of Turkana County, Kenya 
Arua, Uganda is another example of a city that is working hard to integrate refugees, coming from South Sudan and the Democratic Republic of Congo (DRC). Mr John Makoha, Country Representative for AVSI Uganda, discussed how AVSI – with the support of SDC and Cities Alliance – is working with the Uganda Bureau of Statistics to enumerate refugees in the city. The data will help the municipal government plan better and allocate resources more appropriately. Arua also benefits from Uganda's pragmatic approach that allows refugees to live, work, start businesses and own land, not only in camps but also in cities.
"For us, this project is very important. It's one of the first projects that let us do a census in secondary cities," Mr Makoha noted. "[Uganda] has a very good national policy, but sometimes these policies have cracks which are to assume that refugees are all in camps," he added.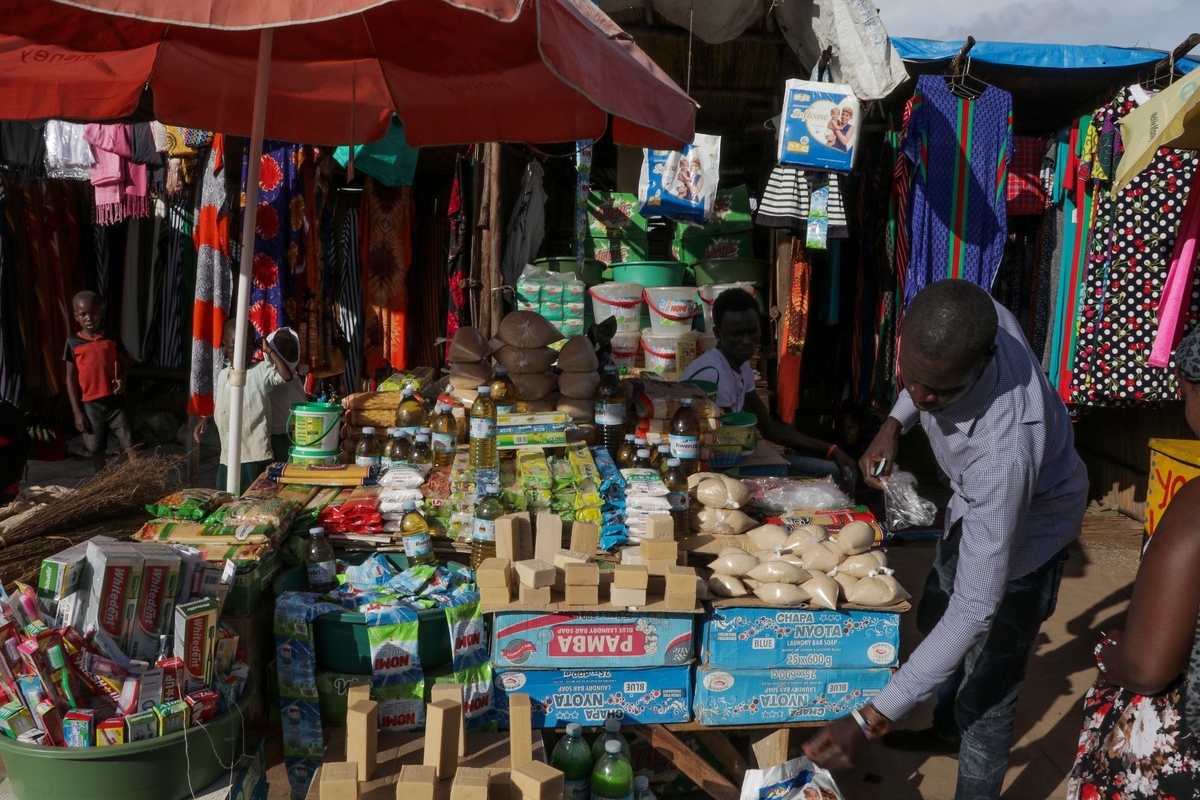 Panellists agreed that it is possible to achieve a humanitarian-development nexus. The case studies show that integrated planning, legislative support, cooperation, and strong leadership can help make that happen. It is also important for humanitarian and development actors to "break out of their silos," as Dr Hoermann noted, and "to work together".
Watch the recording of the event:
The third and last Urban Thinkers Campus session on the topic of Forced Migration in Cities, will take place on 10 December, with a focus on internally displaced people (IDPs).
---
Related content:
Forced Migration in Cities - Session 1: Close-Up on Latin America
Film: Managing Migration in Arua, Uganda
Cities Alliance: Our Work on Urban Migration
Migration and COVID-19 in Uganda: The challenges of urban refugees