Our new series on urbanisation with OECD Berlin Centre and IHS Rotterdam.
Session 1: Urbanisation in Europe and Africa
This content was originally published in German by OECD Center Berlin.
Urbanisation remains one of the biggest challenges of our time. All over the world, the number of city dwellers in metropolitan areas is increasing while some urban areas will double their population by 2035. Rapid population growth requires quick and sustainable infrastructure solutions that improve the living environment both socially and ecologically.
Against this background OECD Berlin Centre, IHS Rotterdam and Cities Alliance launched a series of City Talks on urbanisation. The first event on 12 November, compared urbanization processes in Europe and Africa. The event focused on the characteristics, differences and potential for cooperation and mutual learning. The discussion allowed an open exchange among participants, to critically reflect on the multi-dimensional politics of urbanisation.
The discussion was moderated by Nicola Brandt, director of OECD Berlin Centre and count with interventions from:
Rüdiger Ahrend, Head of Division, OECD Centre for Entrepreneurship, SMEs, Regions & Cities.
Christoph Matschie, MP Social Democratic Party of Germany - SPD.
Alexander Jachnow,  Head or Urban Strategies and Planning, Institute for Housing and Urban Development Studies (IHS), Erasmus University of Rotterdam
Rene Peter Hohmann, acting Head of Programmes, Cities Alliance.

Rüdiger Ahrend illustrated the stark contrast between the rural and the urban that distinguishes urbanisation on the African continent from Europe. For instance, the lack of public transport impedes people to access medical services in African countries contrary to Europe. Furthermore, African rural areas lack water and electricity services while cities struggle to provide sufficient infrastructure such as basic services and public transport to a rapidly growing population.
In return, Christoph Matschie stressed the global significance of developments in Africa as he anticipates that one-quarter of the human population will be living on Europe's neighbour continent in a thirty years' time. Given that the rapid urbanisation process occurs with insufficient strategic planning, disadvantages of agglomeration such as homelessness, lacking professional opportunities and high wage costs outweigh the potentials. "Cities become social and political focal points and they will impact the success of global policies such as the fight against climate change," he said. "Europe failed to recognize the political dimension of urban development in Africa in comparison to China which established its political grip through economic activity on the continent" he added.
There are big challenges that fast-growing African cities face. And their future is deeply related to our life in Europe. There are economic and political implications, in terms of migration, security, trade.
Christop Matschie, SPD, Member of the German Bundestag
Alexander Jachnow mentioned the nexus of colonialism and urbanisation on the African continent. European colonisers impeded broader industrialisation that in turn facilitated economic growth and constantly growing cities in the Northern hemisphere. From his point of view, African cities differ from their European counterparts in their generation, structure and functionality. He suggested a strong partnership between both sides to consolidate know-how and sustainable development.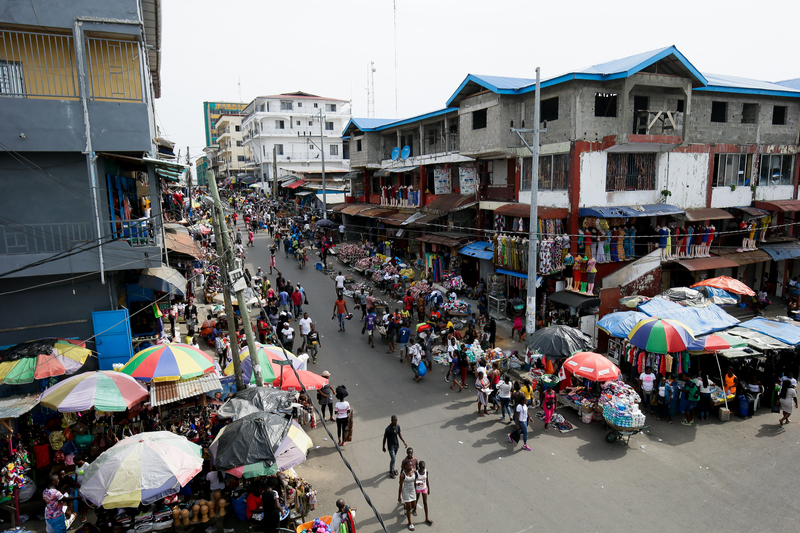 Rene Peter Hohmann underlined the significance of Africa's secondary cities where population growth meets a critical lack of infrastructure. This relates for instance too many cities in the African east and west coasts, and the Great Lakes region, particularly affected by the consequences of climate change. He highlighted the need for a paradigmatic change in the urbanisation discourse. "Urban planning should consider vulnerable groups to prevent further socio-economic exclusion," he said. He also advocated for the political recognition of slums and informal settlements as they display a reality that needs to be shaped instead of denied. 
Secondary Cities take a central role in transformation processes. We need to take into account that they are hotspots regarding climate change risks and unequitable growth.
Rene Peter Hohmann, Head of Global Programmes at Cities Alliance
Participants raised their voice and offered different, international perspectives.
Luisa Steinwachs, director of the department basic services and food security of Brot für die Welt, emphasised that sustainable urbanisation affects both urban areas and the hinterland. Instead of local farmers providing food for the nearby city, agricultural land belongs to international enterprises that impede local food production on a broader scale. She criticised the lack of a systemic approach towards urbanisation at both German and international levels and mentioned she is "looking forward to the hearing about urbanisation in Africa", taking place in the German parliament in December.
Manal El-Shahat works as a lecturer in Stuttgart and Cairo. She highlighted the required balance between different approaches, namely bottom-up and top-down decision-making to enhance development on a local level. "National governments should take a supporting role of municipalities to improve the living environment of their inhabitants," she said.
Dorcas Nthoki Nyamai from Kenya studies urban planning at the University of Dortmund. "Good governance is key to secure meaningful investments in urban development in order to maintain resilient towards corruption," she said. She emphasised the role of the African youth that not only dominates the population's profile but also need opportunities for entrepreneurialism and professional development.  
The next session on sustainable urban development strategies will take place on 11 December 2020, 10.30 am - 12.00 pm CET. Register here.
Watch the recording of the event (in German):