Expo Dubai: Last Mile Delivery in Slums and Informal Settlements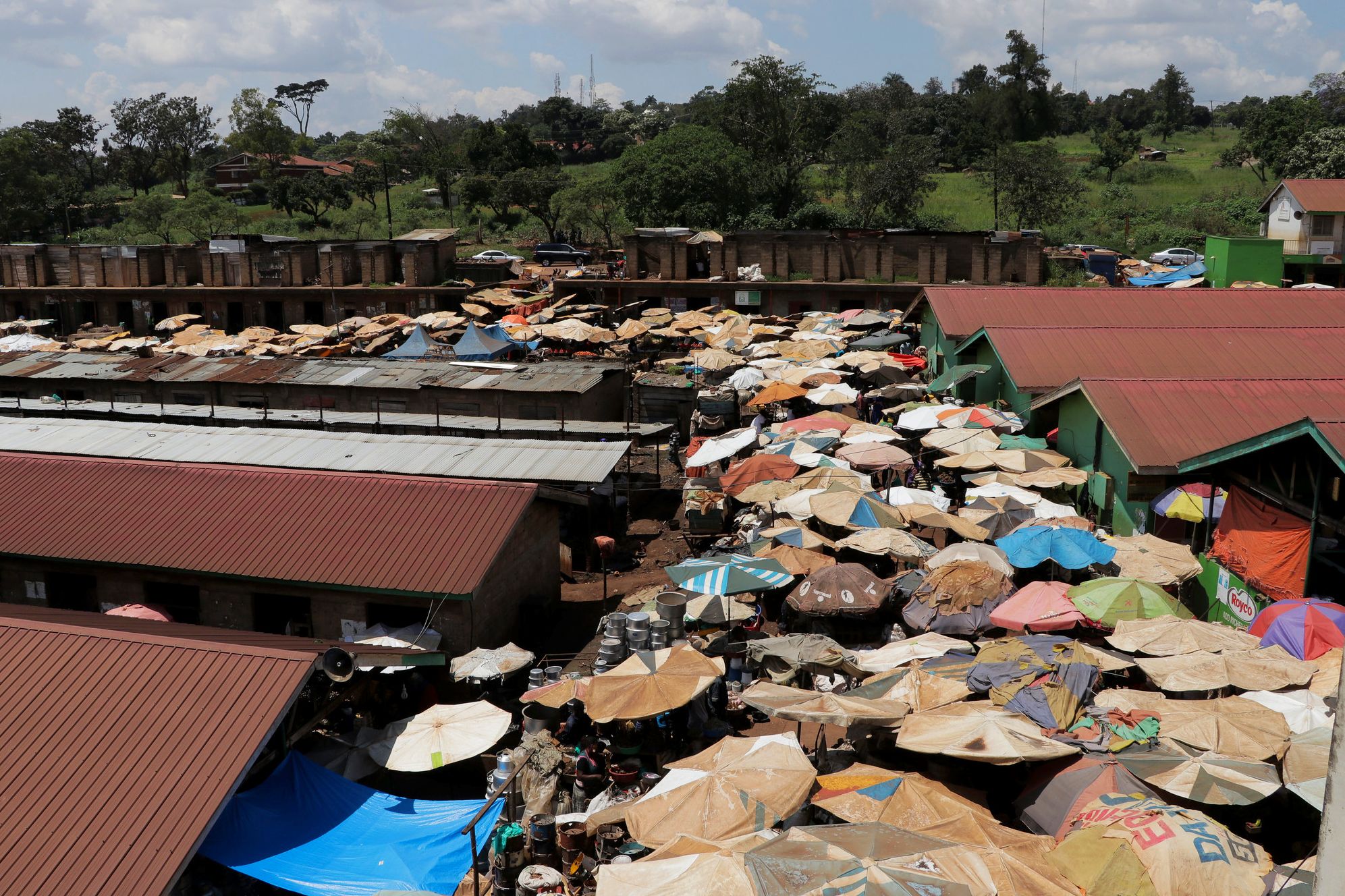 At Expo Dubai, Cities Alliance is joining the one-day event on Inclusive Cities: Last Mile Delivery in Slums and Informal Settlements.
Today, 1 out of 4 urban residents live in slum-like conditions. By 2050, 70% of the world's population will be living in urban areas and the number of slum dwellers will increase to 3 billion. Such a rapid pace of urbanisation threatens to put unprecedented pressure on urban infrastructure, making it prone to disease outbreaks and limiting service provision capacities.
The one-day event is organized in association with Aga Khan Development Network, Siemens and UN-Habitat. Its purpose is to support practitioners to partner for the implementation of effective models of delivery for quality services to the "last mile" in slums and informal settlements and thereby ensure no one is left behind, especially amidst rapid urbanisation.
Through a series of discussions, the event will focus on identifying frameworks for improved access to essential services including health, education, water, and sanitation that have proven to make positive social and economic changes in many cities.
Cities Alliance will be represented by Anacláudia Rossbach, head of the Global Programme on Informality and LAC regional manager, who will moderate two sessions:
10:30– 11:30 CET  From the Ground Up | Successful Innovations for Delivery Systems: These case studies will showcase stories of resilience and the benefits of a participatory approach, required in developing sustainable solutions for challenges such as systemic poverty and inequality in cities and highlight the value of giving greater focus to housing, basic services, sustainable mobility, and connectivity in informal settlements and connectivity in informal settlements.  Co-moderated with Patrick Canagasingham, Chief Operating Officer, Habitat for Humanity.
15:00 -15:30 CET Leveraging Public ⁄ Private Partnerships for Inclusive And Sustainable Urbanisation: This session will include perspectives on the challenges and opportunities for financing partnerships for sustainable urbanisation that is inclusive of informal settlements and slums. it will also invite private stakeholders to comment on specific entry points and opportunities for partnerships between governments, investors, financing partners to discuss innovative solutions for slum upgrading that can be invested in.
Key speakers include:
Maimunah Mohd Sharif, Under-Secretary-General and Executive Director, UN-Habitat
Kennedy Oded, Founder and CEO, Shining Hope for Communities
Zoe Tabary, Editor, Thomson Reuters Foundation
Balakrishnan Rajagopal, UN Special Rapporteur for the Right to Adequate Housing
Freda Prempeh (MP), Minister of State, Ministry of Works and Housing, Ghana
Washington Fajardo, Urban Planning Secretary, Municipality Of Rio De Janeiro
Somsook Boonyabancha, Secretary General, Asian Coalition For Housing Rights
Sameh Wahba, Global Director, Urban, Disaster Risk Management, Resilience and Land Global Practice, World Bank
Eduardo Moreno, Head Knowledge and Innovation, UN-Habitat.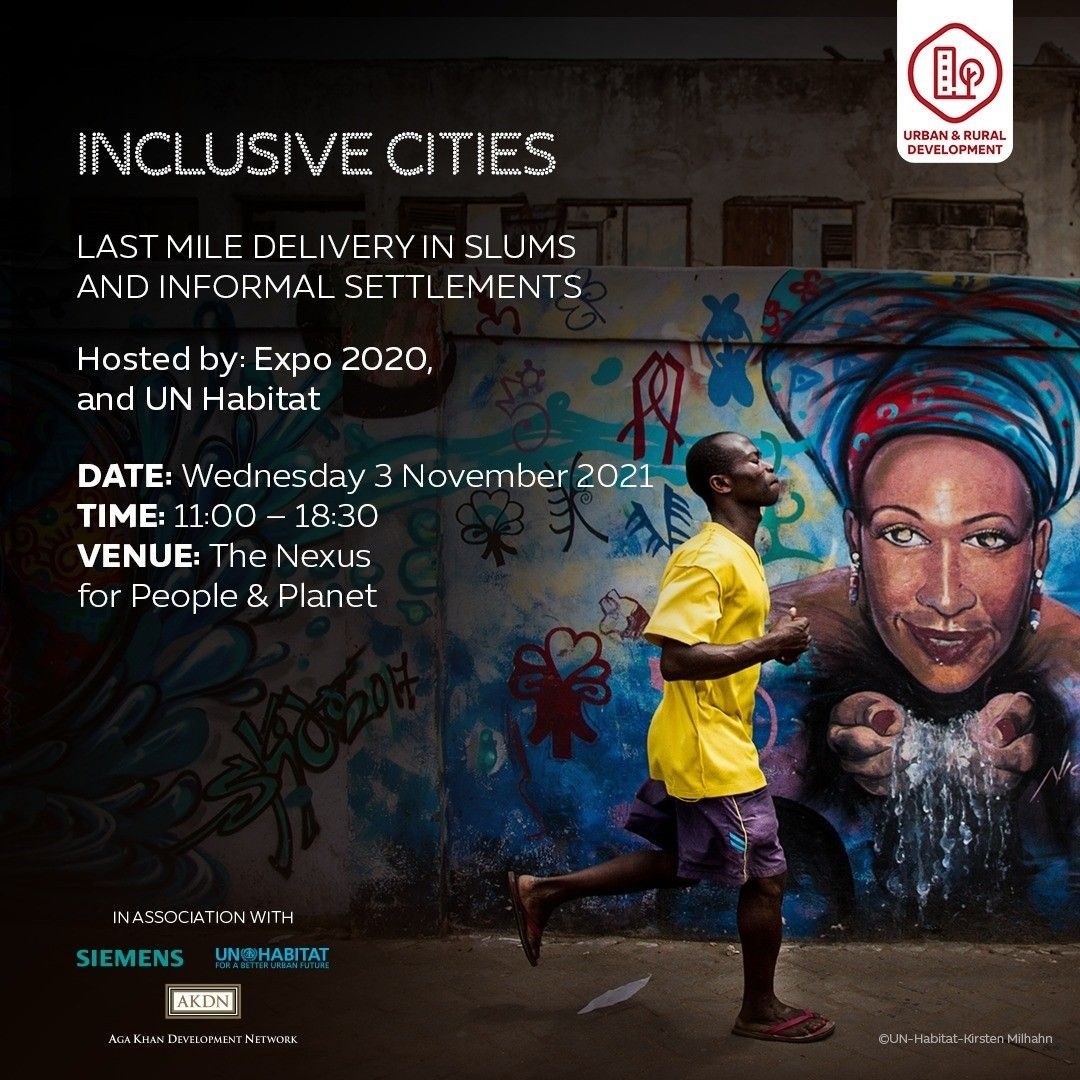 Get your ticket to the Expo in Dubai here. For more details check the programme.
The event will also be streamed live. Watch here.