Promoting strategic urban planning in secondary cities, strengthening local democracy, and undertaking innovative studies on urban public policy. 
The Country Programme supports Tunisia's cities.
Tunisia is at a turning point in its history, and cities are at the heart of these changes. Since 2011, it has been experiencing a unique societal change embodied by the rise of an active civil society, a new Constitution, and a vigorous decentralisation process.
Despite these political developments, Tunisian cities and regions continue to face multiple challenges, such as a lack of autonomy and the human and financial resources to foster local development. Other challenges include: a high unemployment rate; limited access to basic services (such as public transport and waste management); climate and environmental risks and stresses; urban sprawl; a lack of effective urban and land use policies; and low citizen participation in political, economic and social issues, especially among youth and women.
Tunisia is one of the most urbanised countries in the region, with an urbanisation rate of 70%. The three metropolitan regions of Greater Tunis, Sfax, and Sousse account for 85% of GDP, resulting in important regional disparities.
Over the years most investment has gone to Tunisia's coastal cities, where 75% of the country's urban population lives and the bulk of its industry exists. Many smaller inland cities and towns have largely been left behind, with unemployment rates far higher than those of coastal cities. The result has been large regional disparities in infrastructure, access to services, investment and job opportunities.  
Poverty and unemployment rates are up to three times higher in Tunisia's interior cities compared to the coastal areas, with women and youth the most severely affected.
The Cities Alliance Tunisia Country Programme is committed to help bolster the democratic process and the decentralisation initiatives begun by the national government, strengthening the new civil society, and positioning cities as the engine of local democracy and inclusive urban development, with a particular focus on secondary cities in lagging regions.
Launched in 2016, the programme aims to strengthen decentralisation and promote inclusive, sustainable local development through technical assistance in key areas: 
Participatory strategic city planning;
Developing urban policies and strategies;
Capacity building for local authorities in municipal planning and management; and
Developing, implementing and financing infrastructure projects.
Promoting gender equality and women's participation in decision making.
Integrating labour migrants into Tunisia's secondary cities.
Cities Alliance coordinates the Tunisia Country Programme through a Steering Committee that currently comprises national public institutions and the Federation of Tunisian Cities (FNVT). 
The Country Programme is primarily implemented by Tunisian government agencies, local authorities, and civil society organisations in partnership with Cities Alliance, other international organisations, and NGOs. 
Tunisian Partners 
Ministry of Local Affairs and the Environment (MALE)
Ministry of Development, Investment and International Cooperation (MDICI)
Ministry of Public Works, Housing and Land Management (MEHAT)
The Foresight and Decentralisation Support Authority (IPAD)  
Local Authorities Loan and Support Fund (CPSCL)
National Federation of Tunisian Cities 
Centre for Training and Decentralisation Support (CFAD)
Association of Tunisian Urban Planners (ATU)
Local authorities of participating municipalities

International Partners 
The Swiss Agency for Development and Cooperation (SDC)
The Swiss State Secretariat for Economic Affairs (SECO)
The German Agency for International Cooperation (GIZ)
The Swedish International Development Cooperation Agency (Sida)
The World Bank
United Nations Development Programme (UNDP)
UN-Habitat
USAID
MedCities 
CILG-VNGi 
SKL International 
The Cities Alliance Tunisia Country Programme is funded by the Swiss State Secretariat for Economic Affairs (SECO).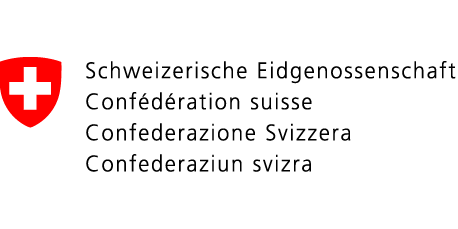 Cities Alliance is working to develop synergies and encourage coordination among actors, for more coherent national policies.
Claire Azzabi, World Bank Tunisia Country Office