Promoting strategic urban planning in secondary cities, strengthening local democracy, and undertaking innovative studies on urban public policy. 
The uprising in Tunisia was arguably the most successful of the Arab Spring. The country managed to achieve a democratic transition establishing the foundations of a more open and inclusive society.
Despite this important progress, Tunisians are currently facing multiple economic and social challenges. Some have more immediate causes, like the inflation caused by the Ukraine war and the slow economic recovery from the Covid-19 pandemic. But others are the result of more tenacious underlying structural weaknesses.
Tunisia is one of the most urbanised countries in the Middle East and North African region. Rural-to-urban migration dynamics increased the urban population from 40 per cent in the 1960s to nearly 70 per cent today. Cities account for 85 per cent of the country's GDP, with important regional disparities.
Urban areas in lagging regions are particularly held back by the lack of resources or lack of autonomy to foster local development. These areas have high unemployment rates, greater urban sprawl, and lower citizen participation in political, economic, and social issues, especially among youth and women.
Without new policies and practices, these challenges will continue to hinder economic development and social progress and fueling political turmoil. 
Cities Alliance has been working in Tunisia since 2016, to strengthen the democratic process and decentralisation initiatives that were put in place in the country over recent years. By providing vital support to urban development and local governance, we help reinforce institutions and frameworks and encourage civil society participation to help Tunisian cities become engines of local democracy and development.
Poverty and unemployment rates are up to three times higher in Tunisia's interior cities compared to the coastal areas, with women and youth the most severely affected.
To achieve these objectives, Cities Alliance in Tunisia works at the national, city, and community levels. Our initiatives focus on five key areas:
Decentralisation and national urban frameworks
City planning for inclusive and sustainable development
Partnership for innovative municipal financing
Climate-resilient and gender-sensitive infrastructure
Economic development and inclusion in lagging cities
The Country Programme is primarily implemented by Tunisian government agencies, local authorities, and civil society organisations in partnership with Cities Alliance, other international organisations, and NGOs. 
Tunisian Partners 
Ministry of Local Affairs and the Environment (MALE)
Ministry of Development, Investment and International Cooperation (MDICI)
Ministry of Public Works, Housing and Land Management (MEHAT)
The Foresight and Decentralisation Support Authority (IPAD)  
Local Authorities Loan and Support Fund (CPSCL)
National Federation of Tunisian Cities 
Centre for Training and Decentralisation Support (CFAD)
Association of Tunisian Urban Planners (ATU)
Local authorities of participating municipalities

International Partners 
The Swiss Agency for Development and Cooperation (SDC)
The Swiss State Secretariat for Economic Affairs (SECO)
The German Agency for International Cooperation (GIZ)
The Swedish International Development Cooperation Agency (Sida)
The World Bank
United Nations Development Programme (UNDP)
UN-Habitat
USAID
MedCities 
CILG-VNGi 
SKL International 
The Cities Alliance Tunisia Country Programme is funded by the Swiss State Secretariat for Economic Affairs (SECO).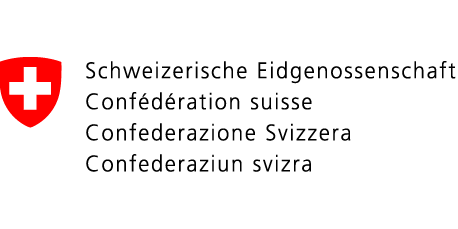 Cities Alliance is working to develop synergies and encourage coordination among actors, for more coherent national policies.
Claire Azzabi, World Bank Tunisia Country Office