The Cities Alliance and UK Department of International Development (DFID) have launched a major new partnership initiative to support African cities as they transform themselves into resilient, inclusive centres of economic growth.
Future Cities Africa Initiative | Future Cities Africa Findings | Future Cities Africa Outputs
By 2050, an estimated 75% of the global population will live in cities, and Africa's urban population will triple to 1.23 billion. Now is the time to support them in planning for this growth, before they are locked into unsustainable development paths.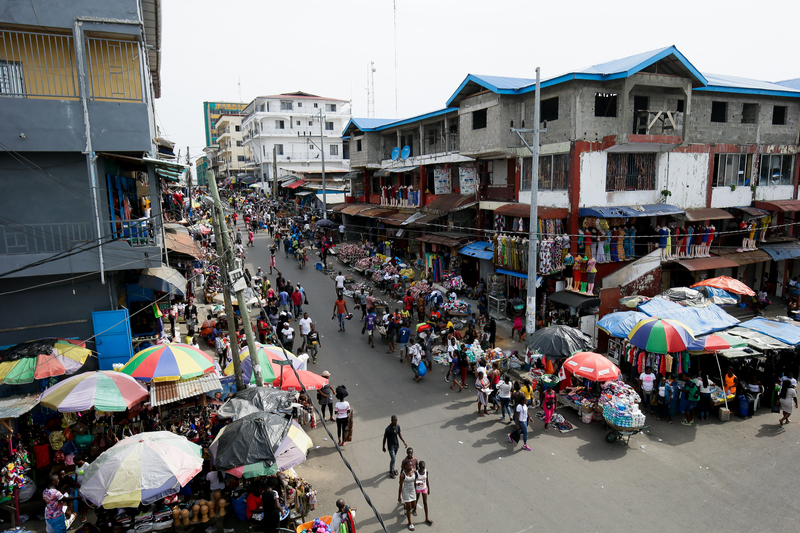 The Cities Alliance and UK Department of International Development (DFID) have launched a major new partnership initiative to support African cities as they transform themselves into resilient, inclusive centres of economic growth.
The Future Cities Africa initiative will support cities in Ghana, Ethiopia, Uganda and Mozambique to anticipate and minimise future challenges in terms of climate, environment and natural resources – essentially giving them the tools to "future proof" themselves.
Future Cities Africa is arguably one of the most innovative, ambitious initiatives the Cities Alliance has ever supported. It will help cities look at their future development in a new way, and give them the information and tools they need to undertake more focused, participatory urban action plans. It is also designed to provide tools that can be replicated in a range of cities and countries, while at the same time remaining relevant for each local context.
For the Cities Alliance, Future Cities Africa builds on our longstanding partnerships with African governments and cities, and will take the engagement of our members and partners to new levels. It is a central part of both our flagship Country Programmes and our Africa strategy, and is an important part of implementing our Medium-Term Strategy for 2014-2017, which focuses on equitable city growth, gender equality and strengthening the partnership.
"Future Cities Africa is designed as an integral part of core Country Programmes in Ethiopia, Ghana, Uganda and Mozambique, in each case contributing to the scale and depth of engagement that benefits both our members and partners," notes Jamie Simpson, project manager for Future Cities Africa. "Moreover, the diagnostic, decision-making and knowledge sharing tools and the evidence base developed through the initiative have the potential to extend its reach and impact considerably."
Making cities work for the poor
Future Cities Africa is innovative in a number of ways. Because it focuses on enabling cities to develop long-term pathways towards resilience and inclusive growth, it will shape new ways of thinking – away from focusing on individual sectors and towards a more holistic approach to city development that will work for the entire city, especially the poor.

This kind of holistic approach has complex challenges, and requires new ways of organising and cooperating. Future Cities Africa will bring together African leaders, cities, businesses and communities in newly created collaborative forums to fashion strategies and plans to make cities work better. 
Last but not least, Future Cities Africa avoids rushing to quick fixes and takes a step-by-step approach, with an eye on implementation and financial sustainability from the very beginning.
  -  Step 1: Improving the assessment and prioritisation of risks – whether they are from climate change, environmental or other shocks to inclusive growth – to help cities focus on the right things.
  -  Step 2: Defining which interventions are needed to strengthen the capacity of cities to act and bounce back from shocks by equipping governments, citizens and firms with the tools and evidence to make better choices. 
  -  Step 3: Designing an intervention strategy to implement the strategies and plans that the participating cities and partners have developed together.
Making Future Cities Africa relevant to diverse countries and cities
With its broad geographic spread, Future Cities Africa requires an approach and tools that can be used across a diverse set of political, economic and environmental conditions.  To that end, ensuring relevance for each country and city in which we are working is at the heart of the project design. We are doing this in two main ways: enabling knowledge sharing, and creating space for local dialogue.

We start with capturing knowledge. The team working on Future Cities Africa is developing a normative framework and support toolkit with best practices to help our partners improve their understanding of the risks to growth, inclusiveness and resilience. These generic diagnostic and decision-making tools are being developed in collaboration with Cities Alliance members, counterparts and partners. Over time, they will evolve as Future Cities Africa evidence and experience is shared: learning by doing, in other words.

Once knowledge has been captured, it needs to be readily shared. The Future Cities Africa team is creating a proven knowledge-sharing platform, developed by the company Gaiasoft, that will connect stakeholders and track progress within and across cities. As part of the initiative, we are also establishing the resilience.io platform, a highly innovative new planning and investment decision-making support tool that is being developed by The Ecological Sequestration Trust (TEST). Together these diagnostic tools and the evidence base assembled through Future Cities Africa will be available to all African cities to strengthen their capacities to plan and act in response to shocks.

Finally, that knowledge and experience needs to be adapted to each local context. What is important to any given city or city region will vary, and so will the support they need to formulate and implement their strategic plans. To make sure these varying needs are incorporated, Future Cities Africa is creating forums in each participating country and city that will bring together all relevant stakeholders for dialogue, priority setting, and implementation. These multi-stakeholder forums will ensure that the initiative meets local needs, fosters ownership, and forms the basis for partnerships to move from planning to implementation.