With this Call for Proposals (CfP), Cities Alliance seeks new partnerships to enhance the skills of nine partner cities in the Horn of Africa, to plan for urban expansion and thereby improve the economic and social inclusion of migrants, displaced persons, and host communities. 
This CfP seeks to consolidate cooperation with the cities of Arua, Gulu, Mbale, and Jinja (Uganda), Dire Dawa, Jigjiga, and Wajale (Ethiopia) and Borama and Gabiley (Somaliland, Somalia).
These cities, with the exception of Wajale, have already received technical support from Cities Alliance to prepare their urban expansion plans, during a previous phase of the project. Their future growth over the next 30 years has been estimated, and land where this growth can take place identified. Plans to manage these new lands, while protecting environmentally sensitive areas, have also been drafted.
For this new phase of the project, the partner cities need support to further develop their draft plans against conditions on the ground and get the plans approved by their respective governments. The process will also include the regularisation of some existing informal settlements, as well as drafting budgets and incorporating the projects into capital development plans.
The project has a duration of three years 2023-2026.
Find more information and apply through the United Nations Global Market Place.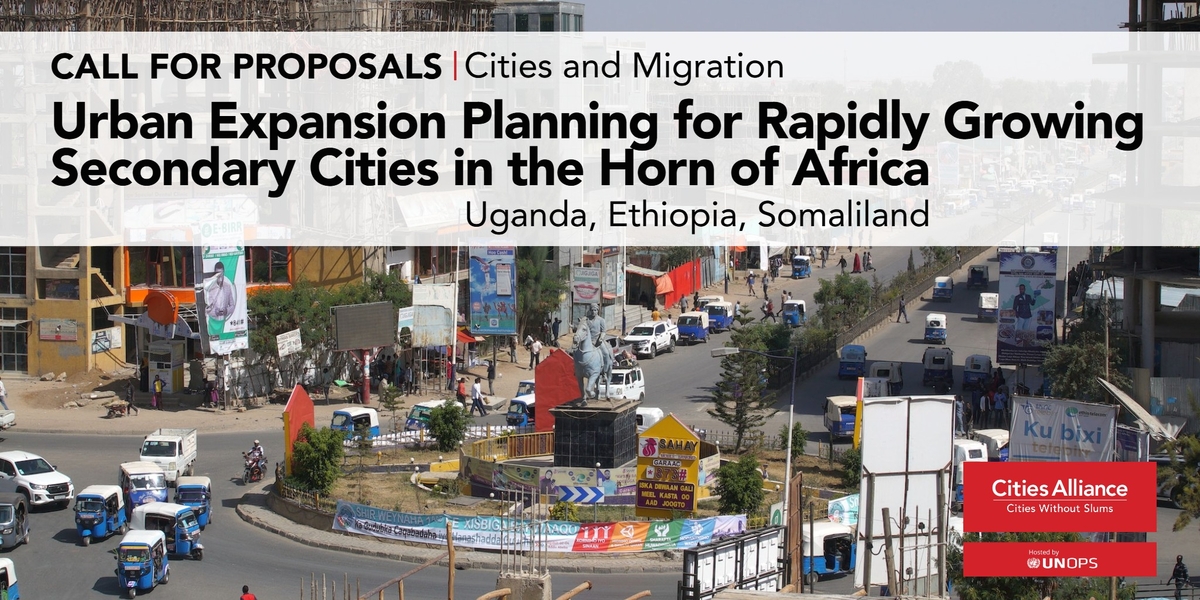 Cities Alliance will organize an information session on Friday, 17 February - 13:00 EAT /11 AM CET.
Participants are required to register until 16 February via email: ca-proposal@citiesalliance.org indicating their full name and title.
Join the session on Zoom. Meeting ID: 966 1356 9690 / Passcode: 210448.