Report of the Cities Alliance Executive Committee Meeting, Santiago de Chile, September 2009

28 October 2009
Dear Executive Committee,
With our apologies for the delay, attached please find the Report from meeting of the Executive Committee, held in Santiago de Chile. This Report has been cleared by Elisabeth Gateau, Chair of EXCO, and will also be circulated to members of the World group, for information.
From the perspective of the Secretariat, I would like to take this opportunity to reiterate the significance we attached to the outcomes of this very constructive meeting, and the greater involvement envisaged for EXCO. To facilitate this, I propose sending a monthly Manager's Update to EXCO, identifying major issues, reporting on progress, and flagging areas of potential concern or interest to EXCO. These will commence as of the end of November.
You will recall that EXCO also signalled its desire to be more involved in the design of the Annual Meetings. You will also recall that EXCO members signalled the need for the PPF to not only serve as a platform for the host city/country, but also act as a platform for focused policy debate. We have attempted to achieve EXCO's wishes in the planning for the forthcoming PPF meeting in Mumbai, and I will be circulating a draft agenda for consideration this week. 
The report and supporting meeting documentation have been posted on the CA Members' Page, under Consultative Group, Executive Committee Reports.
Please note that the Cities Alliance website has been upgraded, and we would like to invite take a moment and create a personal login and password. For security reasons, the old login and password, alliance2000, cities2000, are no longer active.
Finally, I would like to convey our sincere thanks to Minister Poblete and her team at MINVU for being such wonderful hosts in Santiago. I would like to particularly highlight the outstanding session we had at the Ministry, where the Minister herself led a two-hour discussion on the strengths and weaknesses of housing and urban policy in Chile. Finally, we would like to thank the Ministry for the extra effort that they made in securing access to the Presidential Palace which was, for many of us, a very special and poignant aspect of the visit.
 
Best,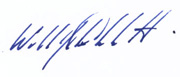 William Cobbett
Manager
Cities Alliance
1818H Street, NW
Washington DC
20433
USA