The Cities Alliance partnership has been at the forefront of convening key actors at all levels in the global fight against climate change impacts. It has facilitated a number of key cities and climate change-related initiatives among its members, primarily through Joint Work Programmes.
[4 October 2011] – 3 October 2011 marked World Habitat Day, a day set aside for all of us to reflect on the state of our cities and the basic rights of all citizens to adequate shelter. It is also intended to remind the world of its collective responsibility for the future of the human habitat. 
The United Nations in 1986 designated the first Monday of October every year as World Habitat Day. This year the global celebrations are being hosted by Aguascalientes, one of Mexico's fastest growing cities, while various events are scheduled for other cities around the world. This year's World Habitat Day is also dedicated to the theme Cities and Climate Change, signifying the increasing convergence of two of the greatest developmental phenomena facing humanity today.   
Half of humanity now lives in cities and projections are that this will rise to 70 per cent by 2050. Cities represent opportunity. Cities are the engines of economic growth, centres of social activism, innovation, and wealth. The world's 50 largest cities alone have a combined gross domestic product (GDP) of $9.6 trillion, much more than China and the U.S. together. 
Cities attract migrants in search of better jobs, services and prospects for improved quality of life. Some 70 million people move to cities every year. Many of these migrants are poor but they contribute greatly to a city's economy through employment in manufacturing, services, and other sectors. Many of them – some one billion people – live in slums or informal settlements, and this is projected to double by 2030. 
Due to the high concentration of population, consumption patterns in key sectors such as transport, industry, waste disposal and energy use in both residential and industrial contexts cities are known to contribute as much as 70 per cent of all greenhouse gas (GHG) emissions. It is therefore no coincidence that global climate change has become a leading developmental issue in tandem with rapid urbanisation and the growth of cities. 
Watch a video on Climate Change and the Urban Poor: The Case of Mexico
Cities are also most vulnerable to the consequences of a changing climate.  
Cities in coastal areas are threatened by rising sea levels, increases in storm frequency, and salinisation of groundwater sources. The urban poor living in slums – now estimated at approximately one billion people – are particularly at a high risk from the impacts of climate change and natural hazards. 
They live on the most vulnerable areas in a city, in high density, overcrowded, unsafe and unhealthy housing conditions with little or no access to basic services.   
They are most at risk of exposure to impacts of climate change like earthquakes, landslides, sea-level rise, flooding, and other hazards. Heavy rains for example can easily turn into a disastrous flood due to the lack of drainage or solid waste disposal.  
Climate change poses serious threats to urban infrastructure, quality of life, and entire urban systems. Cities in industrialised rich countries are not precluded from the effects of climate change, as witnessed by the catastrophic effects of Hurricane Katrina on New Orleans or the fact that in 2003, more than 70,000 people died in Europe from a severe heat wave (World Bank 2009b; Dhainut et al. 2004).
The fight to tackle the effects of climate change however, also begins and ends with cities. Cities are hubs for innovations in mitigation and adaptation, offering a lot of opportunities for the application of resource and emissions saving technologies. There is growing evidence that well-planned and well-governed cities contribute considerably to lowering national emissions.
World Bank President Robert B. Zoellick They also have a vital role to play in the development and implementation of international and national framework agreements governing climate change action such as the UNFCCC and its Kyoto Protocol and the Mayors' Task Force on Climate change. They also stand to benefit from the opportunities created by this framework for local responses to climate change. 
At the C40 Large Cities Climate Change Summit in São Paulo in June this year, World Bank Group President Robert Zoellick underscored this importance of cities in climate change interventions as follows: 
"For too many poor people living in cities, frequent floods and landslides are already a fact of life. Climate change will make this worse. We must put cities on the front line of the struggle to adapt to climate change and reduce the risk of natural disaster… Many cities are already building climate change risks into urban planning and city management. But this is a mammoth task that is going to take local, national and international cooperation as well as strong financial support for local governments around the world."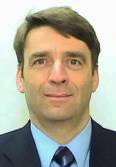 World Bank Lead Urban Specialist Dan Hoornweg Dan Hoornweg, World Bank Lead Urban Specialist summarises the importance of cities to climate change actions thus:
"While cities are part of the climate change problem, they need to be part of the solution too. They are bigger and more energised than any individual or organisation. Cities push and cajole; and cities act. Cities are where it all comes together." 
The Cities Alliance Partnership: Enabling Coordinated Responses and Actions to Climate Change Impacts
The Cities Alliance partnership has been in the forefront of convening key actors at all levels in the global fight against climate change impacts. As a global partnership for urban poverty reduction and the promotion of the role of cities in sustainable development, the Cities Alliance has facilitated a number of key climate change related initiatives among its members primarily through its Joint Work Programmes mechanism (JWPs).  
William Cobbett, Cities Alliance Manager puts it, "Cities and local governments are pioneering much of the best practices in sustainable development and climate change. Using the economic potential of urbanisation for lasting poverty reduction and increasing resilience in the urban millennium requires us to think about new ways of collaboration at the global, national and local level". 
JWPs leverage Cities Alliance members' comparative advantages to generate coordinated approaches to urban development issues and to deepen knowledge on cross-sectoral topics such as climate change, the environment, and integrated urban environmental planning. 
Initiated in 2009, the JWP on Cities and Climate Change – established between the United Nations Environment Program (UNEP), UN-Habitat, and the World Bank – aims to leverage the resources and knowledge of the three organisations to more efficiently address the effects of climate change on cities. 
Through the JWP, the three agencies have created a collaborative and coordinated mechanism, resulting in some major currently driving interventions in cities and climate change. These include:  
A Greenhouse Gas Standard for Cities: Launched during the last World Urban Forum in Rio de Janeiro, the Global Greenhouse Gas Standard aims to support cities in calculating the amount of greenhouse gases produced within their boundaries. It is an open, global and harmonised protocol for quantifying the GHG emissions attributable to cities and local regions. 
The Greenhouse Gas Standard calculates emissions on a per capita basis, allowing cities to compare their performance and analyse the differences. For example, greenhouse gas emissions are 4.20 tonnes of CO2e per capita in Barcelona, Spain, 10.6 in Bangkok, Thailand, and 17.8 in Calgary, Canada. But emissions vary widely among cities depending on their primary energy source, climate, means of transportation and urban form. New York, a high-density city in the US, produces 10.4 tonnes of CO2e per capita while Denver, another US city with a much lower density, produces more than double that at 21.3 tonnes. The new common standard also allows cities to compare their emissions over time, across cities and in specific sectors such as energy, transportation, or waste. 
Urban Risk Assessments (URA) provide a framework for assessing disaster and climate risk in cities to enable more informed decision-making, urban planning, and in the design of risk management programmes. The approach seeks to strengthen coherence and consensus within and across cities and partner organisations in understanding and planning for risk from natural disasters and climate change. 
The URA is based on four principal building blocks to improve the understanding of urban risk: (i) historical incidence of hazards, (ii) geospatial data, (iii) institutional mapping, (iv) and community participation. It is designed to allow flexibility in how it is applied dependent on a city's needs, available financial resources, available data, and institutional capacity. Based on the identified needs and priorities, city governments can select the most appropriate level of risk assessment from fairly simple to more sophisticated and detailed methods of analysis. 
The tool has been implemented in several cities, such as Dar es Salaam, Jakarta, Mexico City, and São Paulo over the past year with very positive results. The risk assessments provide a full picture of hazard risk at the city level, an assessment of vulnerable populations, and a mapping of relevant institutions pointing to gaps and duplications in roles and responsibilities. The URA lays the groundwork for the definition of a plan for strategic collaboration across city governments, the private sector and development agencies to begin benchmarking their own progress towards the reduction of urban vulnerability. 
Through consensus building and collaboration, the URA is being developed and will be piloted with the support and guidance of various agencies including: ITHACA, ESRI, GTZ, International Development Research Centre, Joint Research Commission, United Nations Environment Programme, Office of Space & Advanced Technology (U.S. Department of State), United Nations University, United Nations Population Fund, Arizona State University, Association of American Geographers, Cisco, United Nations Human Settlements Programme, International Institute for Environment and Development, Development Seed, and Fortius One. (More on the URA) 
Eco2 Cities: The "Eco² Cities: Ecological Cities as Economic Cities" initiative was launched by the World Bank in 2010 as an integral part of its Urban and Local Government Strategy. An Eco2 city builds on the synergy and interdependence of ecological and economic sustainability and their fundamental ability to reinforce each other in the urban context. 
Ecological cities enhance the well-being of citizens and society through integrated urban planning and management that fully harnesses the benefits of ecological systems, and protects and nurtures these assets for future generations.  Economic cities create value and opportunities for citizens, businesses, and society by efficiently using all tangible and intangible assets, and enabling productive, inclusive, and sustainable economic activity. An integrated approach across sectors appears to overcome many barriers to urban sustainability, and offers communities a path towards increased well-being for short and long-terms.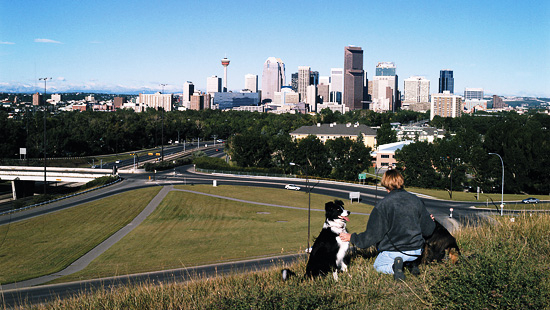 Urban sustainability of this kind is a powerful and enduring investment that will pay compounding dividends. In a fast-paced and uncertain global economy, cities that adopt such an integrated approach are more likely to survive shocks, attract businesses, manage costs – and prosper.
It is with the purpose of enabling cities in developing countries to realise this value, and take on a more rewarding and sustainable growth trajectory while the window of opportunity is still open to them, that the Eco2 Cities Initiative has been developed. The Eco2 approach provides cities with an analytical and operational framework that they can apply to their particular challenges. The framework also includes methods and tools that make it easier for cities to adopt the Eco2 approach as part of their city planning, development and management.
Adopting a bottom-up approach which builds on local initiatives and incorporates key stakeholders' priorities and concerns, it also assists cities to access the financial resources needed for strategic urban infrastructure investments. Climate Change, Disaster Risk and the Urban Poor: Launched also at the global C40 Summit of Large Cities in São Paulo in June, this major study examines the linkages between urban poverty, climate change, and disaster risk management, and identifies options for cities aimed at addressing urban poverty and reducing vulnerability. 
One billion poor people are particularly at risk from the impacts of climate change and natural hazards. Exposure to risk is exacerbated by overcrowding living conditions, lack of adequate infrastructure and services, unsafe housing, inadequate nutrition and poor health. These conditions can turn a natural hazard or change in climate into a disaster with resulting loss of lives, livelihood, destruction of homes and spread of disease. The study deriving from a work programme under the Mayor's Task Force on Climate Change, Disaster Risk and the Urban Poor launched by President Zoellick aims to better understand the key issues affecting vulnerability, with evidence from a number of cities in the developing world.
The Task Force is comprised of the Mayors of Dar es Salaam, Jakarta, Mexico City and São Paulo who have recognised the importance of these issues in their cities and have demonstrated strong support for taking action. Each city has undertaken a risk assessment which is being followed by risk reduction strategies. 
Judy Baker, World Bank Lead Economist for Urban Development
"This new study demonstrates how smart mayors are leading their cities to prepare for the inevitable impacts of climate change, ranging from sea level rise to more severe and unpredictable weather systems," said Judy Baker, lead author of the study. "The poor will suffer first and worst from these impacts, which is why we have no time to lose in preparing communities for the future."
This study underscores four key messages:
  --  The urban poor are on the front line of the effects of climate change and natural hazards.
  --  City governments are the drivers for addressing risks through ensuring basic services. Basic services are the first line of defence against the impacts of climate change and natural hazards.
  --   City officials build resilience by mainstreaming risk reduction into urban management. Climate change adaptation and disaster risk reduction can be best addressed and sustained over time through integration with existing urban planning and management practices.
  --  Significant financial support is needed. Local governments need to leverage existing and new resources to meet the shortfalls in service delivery and basic infrastructure adaptation.
Watch a video on Climate Change, Natural Disasters and the Urban Poor
The study also identifies a set of broad actions that can help build resilience for those at greatest risk in cities. These include integrating adaptation and risk reduction policies into urban planning and management, prioritising the provision of basic services in low income areas, strengthening institutional capacity to deliver those services, bridging communities and local governments to work together on local solutions, and opening new finance opportunities for cities to address pro-poor adaptation and risk reduction. 
On this World Habitat Day the hope is that through partnerships platforms as afforded by the Cities Alliance, there will be greater awareness of the urban dimension of climate change, of the fact that the hope for sustainable impact on cities and climate change also rests with coordinated actions by all city stakeholders to help offset or even reverse the effects of climate change.
Related Resources
World Bank news article "Cities on the Frontline for Climate Action," 2 June 2011
World Bank Group President Robert B. Zoellick Opening Remarks at the C40 Large Cities Climate Summit