Cities Alliance launches a community of practice to enhance the exchange of knowledge among awarded grantees
Adapting to climate change requires innovation, creativity, community engagement, and, above all, partnerships and willingness to work together for common goals.
It is well known that the urban poor are disproportionally affected by climate change, and thus, need to be empowered to implement actions to cope with these impacts. Responding to this challenge, Cities Alliance has launched a program focused on communities in informal settlements, with the aim of strengthening their capacities and resilience, while creating opportunities for them to improve their living conditions and exercise their right to the city. With the aim to enhance a peer-to-peer learning among the five grantees Cities Alliance 2020 Innovation Call for Proposals on climate change adaptation, Cities Alliance proposed a knowledge exchange program that will support sharing experiences, challenges and best practices for the next year through online sessions and innovative exchanges.
On 17th September, the first of a series of six knowledge exchange sessions took place, introducing the five awarded initiatives:
Bangladesh: Engaging youth volunteers, educating local communities, and shaping policy for climate resilience, by Badabon Sangho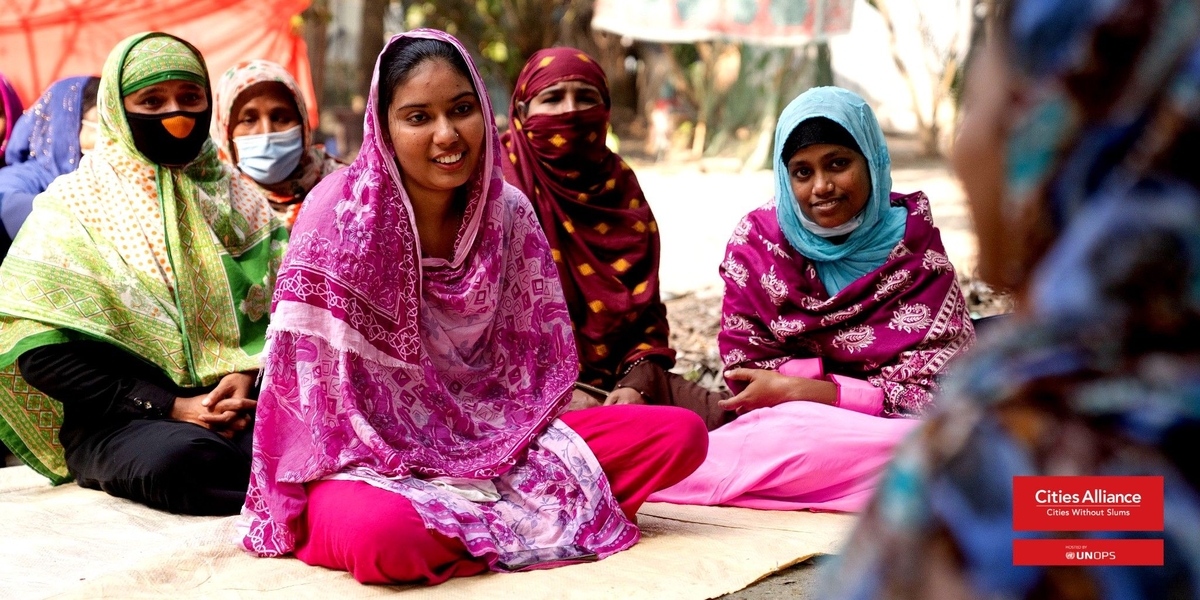 The initiative, presented by Shaila Akter and Mamun Rashid, is in the process of developing climate-integrated-resilience plans for two cities, with a focus on building the capacity for data collection and digital mapping of women, indigenous peoples, and youth.  The resulting geospatial maps and databases will be used to develop climate-integrated resilience plans for informal settlements. The initiative will ensure that 11,655 urban poor and climate-vulnerable communities will have access to integrated climate resilience plans; and a total of 26 local elected bodies, 18 officials, 30 youths, and 97,136 residents in two municipalities will be trained in data collection and management.  
Kenya: Amplifying community voices for sustainable climate adaptation, by Hope Raisers Initiative
The project will leverage digital storytelling to foster dialogue between communities and local government about the effects of climate change on urban communities. Both residents of Korogocho and representatives from Nairobi County will be trained in digital storytelling. A mobile matatu (minibus) exhibition will exhibit the stories in the streets of Korogocho so that residents can view them, join in discussions, and provide new ideas for climate adaptation. The project aims to build the capacity of the Korogocho community to manage climate change risks and strengthen the capacities of local institutions to implement climate adaptation friendly policies, laws, and development plans. 
Myanmar: Raising awareness for heat-related health risks through community process, by Women for the World
This initiative aims to raise awareness of the risks related to climate change and heat issues or urban communities in Myanmar, emphasising the need for community inclusion in city decision-making related to climate change. The project's methodological process of sharing heat realities and concrete ideas with authorities will support this. A toolkit has been designed and integrated into the urban-poor community-driven housing projects already underway in Yangon by Women for the World with the support of the Yangon Regional Government.
Somalia: Increasing community resilience to climate-induced shocks, by the Action for Women and Children Concern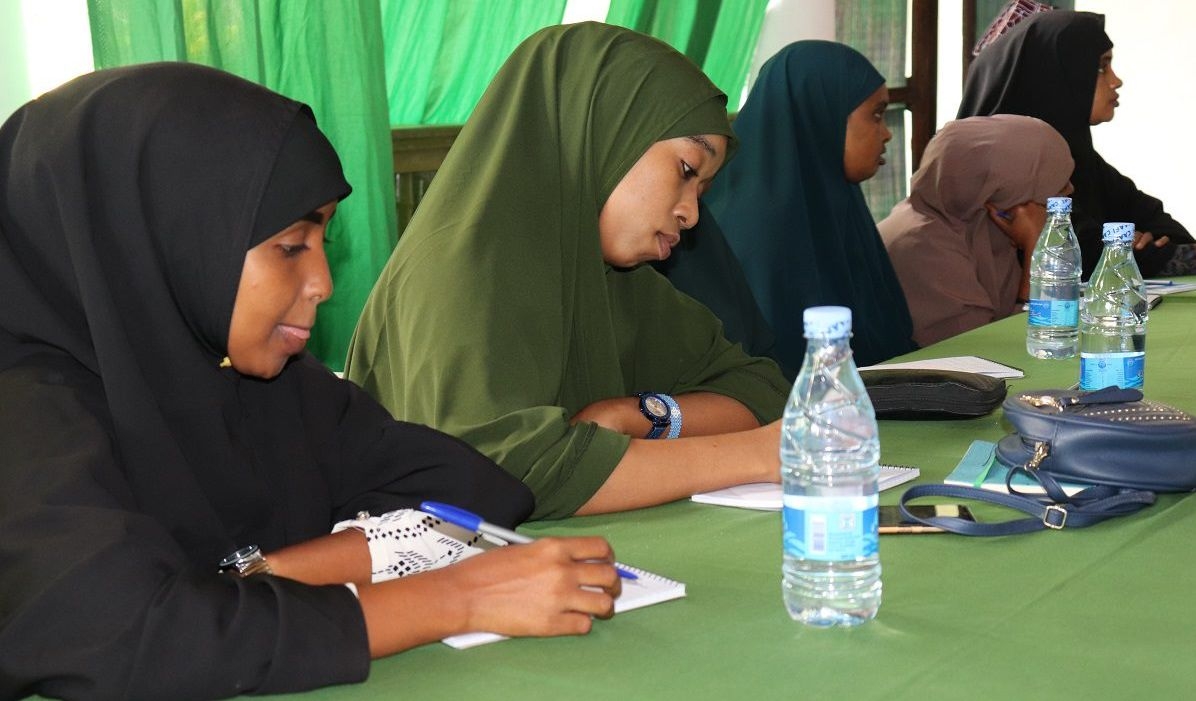 The project aims to increase community resilience to climate-induced shocks in the Merca District of the Lower Shabelle region. A unique SMS system will be developed to inform local communities and authorities of seasonal weather patterns to help communities prepare in advance for potential floods. Communities will be engaged in the process through workshops, meetings, and community discussion sessions.
Uganda: Creating a community that is intrinsically motivated to manage its waste appropriately for flood control, by Tree Adoption Uganda.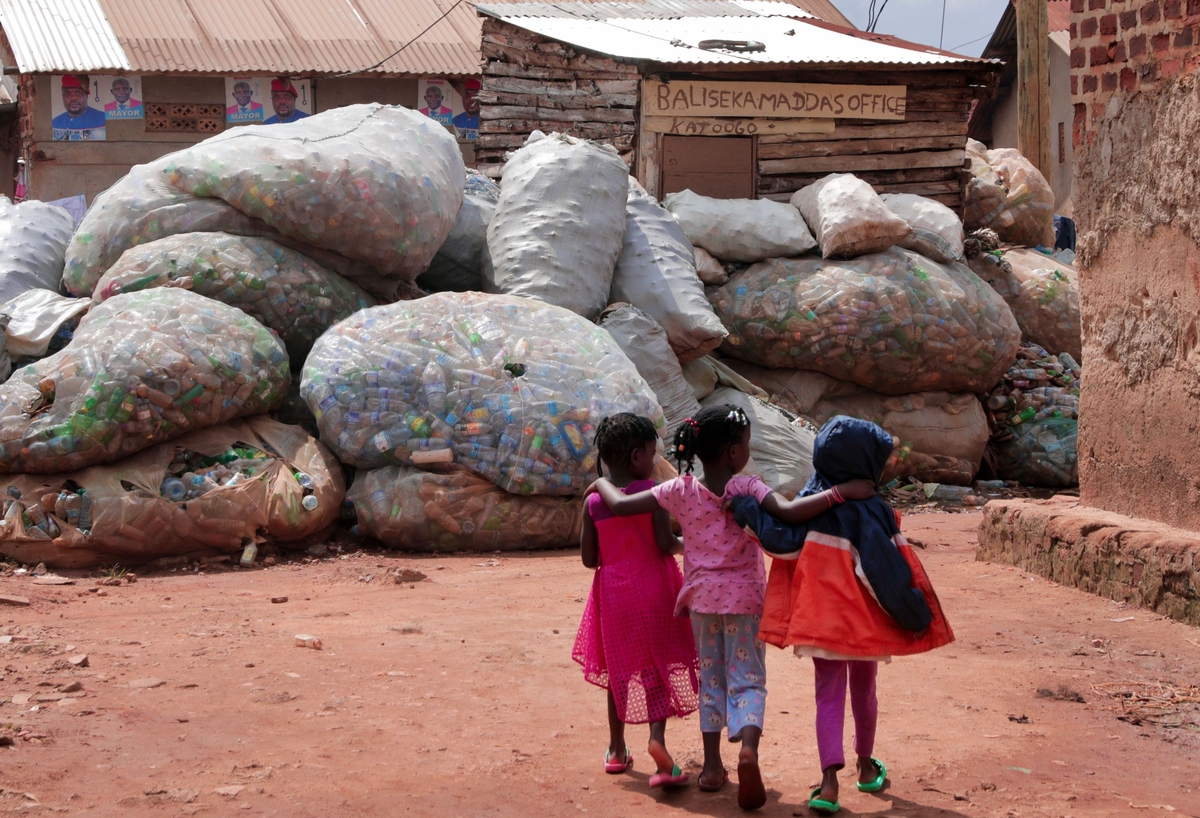 Poorly disposed of garbage, due to a lack of waste management facilities and systems, often ends up blocking drainage channels and causing floods. To resolve this, the project advocates for more efficient drainage and better waste management systems in Bwaise. So far, the project has mapped and organized 1000 households into groups of ten (Mayumba Kumi) for project implementation; trained them in waste sorting, as well as the making of carbon from organic waste. As a result of the initiative, two advocacy workshops will have been conducted, with 200 group representatives trained in waste sorting, carbonizing, and brick making; 1 carbonizer and tarpaulin given to each of the 100 groups; and 7 community clean ups conducted during the project timeline.
---
After the presentations, the participants of the webinar defined the topics they wanted to discuss in the upcoming sessions in order to enhance knowledge exchange and knowledge generation. Among the themes discussed were:
Ecosystem engagement
Human impact stories
Resilience planning
Tools and methodologies for improved decision making
Frameworks for best practices and lessons learned
Cities Alliance will be working closely with grantees to enhance the knowledge exchange and produce a series of knowledge and communication products to promote and highlight the achievements so they further inspire and be replicated.
The program
The Cities Alliance Innovation Programme provides seed funding for projects as well as access to networking and learning that helps grantees transform their cities and communities. Five innovative initiatives from Myanmar, Bangladesh, Somalia, Kenya, and Uganda are the recipients of Cities Alliance 2020 Innovation Call for Proposals on climate change adaptation.
The call, Stronger Partnerships: Local Innovations for New Climate Realities in Cities, funded by the Swedish International Development Cooperation Agency, Sida, awards small grants to advance affordable, accessible, and innovative climate adaptation projects at the community level.