October 15, 2020 Monrovia – Cities Alliance Liberia Country Programme hosted a high-level city-wide forum for the Greater Monrovia Metropolitan Area Development Strategy. The strategy highlights solid waste management challenges across the cities and townships and proposes the implementation of recycling and composting projects to reduce waste. To this end, Cities Alliance, through the European Union funded project "Delivering Climate Resilience Solid Waste Management Services in Monrovia, Liberia through Community Based Enterprises" is supporting SMEs, CBEs and local institutions in the waste sector through grant and loan facilities. Calls for proposals were launched on 28th August for potential bidders to submit both financial and technical proposals before the 10th November 2020. During the high level forum, the terms of reference and evaluation procedures for the loans and grants facilities were outlined. The loans and grants, when awarded, will support the achievement of objectives under the city development strategy of climate resilience.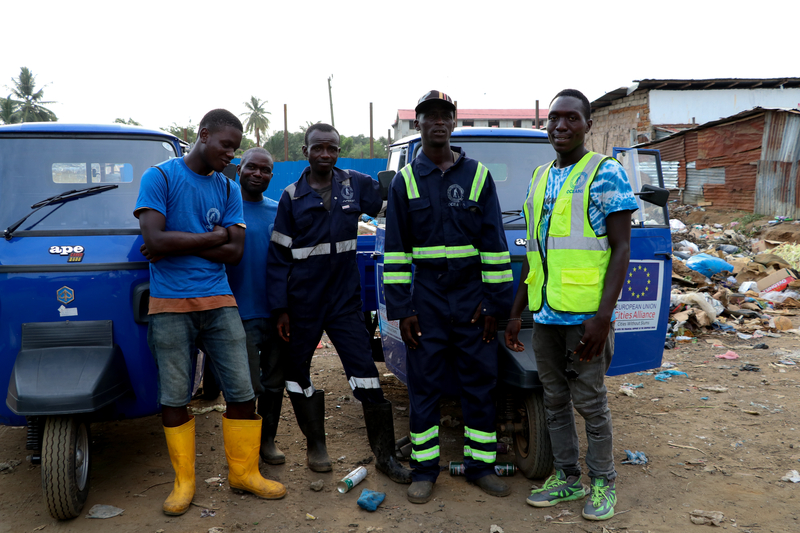 During the meeting, Deputy Minister for Urban Affairs Hon. Paulita CC Wie, Montserrado County Superintendent Hon. Florence Brandy, 14 township commissioners, and other local government leaders, discussed the progress of the strategy, best practices of good governance and the next steps for implementing the Metropolitan Area Development Strategy.
The strategy proposes a steering and advisory committee be established to lead the execution and implementation of the Greater Montserrado Metropolitan Area Development Strategy.
Montserrado County superintendent Hon. Florence Brandy reminded participants about the role of local government authorities (LGAs) and encouraged partners to work collaboratively with them.
Local government authorities are the custodians of all government assets including gifts such as infrastructure projects from donors and partners. Therefore, you cannot put community chairs above the local government authorities. They are the ones in charge and will easily support the implementation and sustainability of projects including the Development Strategy.
Ms. Brandy pledged to continue to collaborate with Cities Alliance and stressed that the local government act was an important tool for driving development and decentralizing power to ensure that citizens could  participate more in decision making processes at the local level.