A MetroTalk in partnership with Metropolis.
MetroTalk 
Inclusive Urban Planning: Making the Invisible Visible
The MetroTalks, an initiative launched by Metropolis, are a series of dialogues between international urban experts to foster innovative ideas on how to use the current crisis as an opportunity to rethink cities and metropolitan spaces.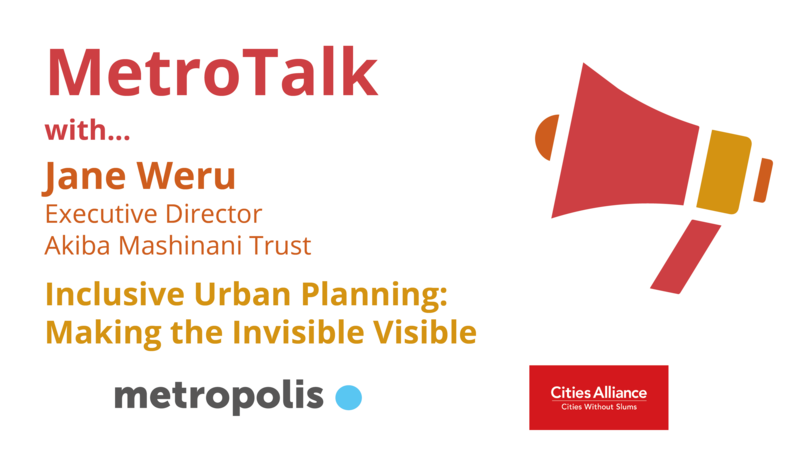 For their 3rd edition, on Inclusive Urban Planning, the MetroTalk reunited Jane Weru, Executive Director of Akiba Mashinani Trust/ Kenya Federation of Slum Dwellers, Octavi de la Varga, Secretary General of Metropolis and William (Billy) Cobbett, Director of Cities Alliance.
Here are the main outcomes of the discussion:
Watch the full video 
Learn more about MetroTalks