Greg Munro will succeed Billy Cobbett who has led the organization since 2006.
News Release 
Brussels, 5 February 2021 -  Greg Munro, Secretary-General of the Commonwealth Local Government Forum (CLGF), has been appointed as the new Director of Cities Alliance.
He will take over the reins on 30 April, replacing Billy Cobbett, who has led the organization since 2006 and steps down on 31 March 2021.
Greg brings a longstanding experience in international development, local governance, and urban sustainability.
A national of South Africa, he has an academic background in Public Health and Management. He is familiar with the Cities Alliance, representing CLGF on the Management Board.
"I am very pleased to be joining Cities Alliance, an organisation I admire and know well. I believe we should always be connected to a purpose greater than ourselves. Working to create a better life for those in urban poverty is a key driver", said Greg this morning, shortly after being introduced to Cities Alliance staff.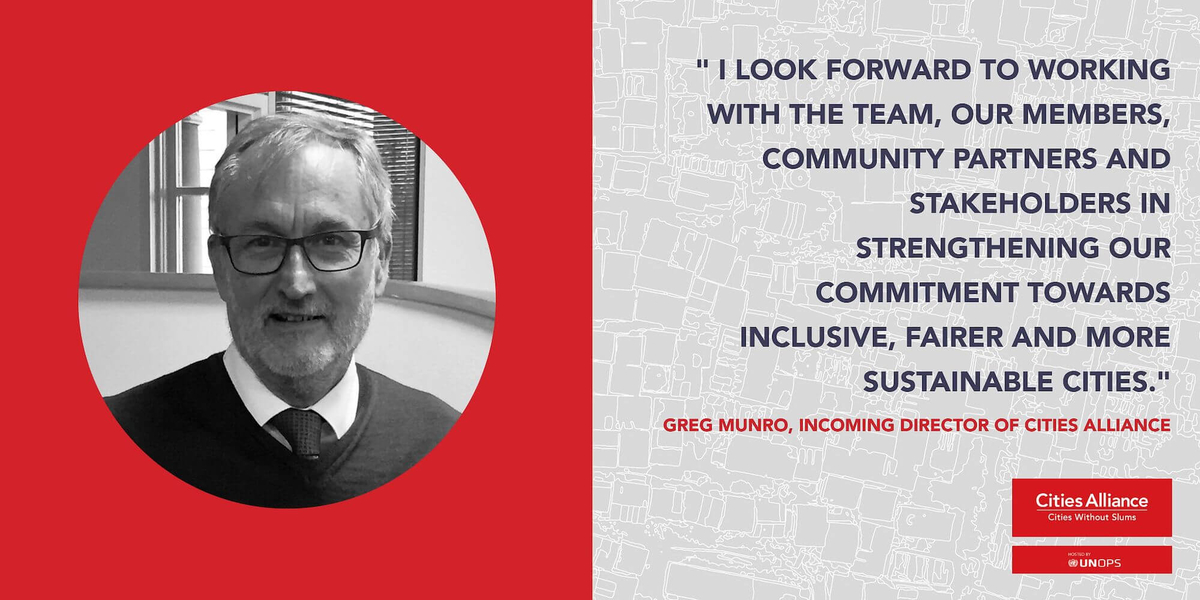 "I am delighted that Greg Munro will take over from Billy as Director. We had a very stringent recruiting process and Greg sailed to the top. He will be a great leader to build on the foundations laid by Billy', said Clare Short, Chair of the Management Board.