Country Programme Highlight Results

Through Country Programmes, Cities Alliance provides direct operational support to urban programmes aimed at reducing urban poverty and gender inequality. We typically focus on countries grappling with rapid urban growth, particularly in secondary cities where the needs are greatest and resources the least. By moving away from shorter-term, one-time initiatives and adopting a longer-term, programmatic approach, Country Programmes aim to support sustainable impact at scale. We tackle urban challenges and opportunities through convening horizontal and vertical partnerships, combining policy efforts with institutional capacity building, to build sustainable relationships and drive systemic change.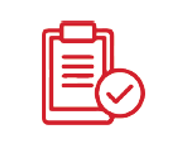 Result Area 1 - National Governance
Cities Alliance engages with national governments to improve governance and accountability through institutional reform and dialogue. To achieve this, Cities Alliance supports governments to develop and enhance national policy frameworks that address urban development needs and enables local governments to close the policy and investment gaps for basic services, particularly in slums. Cities Alliance programming on national governance includes advocacy and dialogue on urban policy; institutional strengthening of Ministries; analytical activities on urbanization and cities; and developing national urban policies and frameworks that move beyond a sectorial lens in favour of a more integrated approach to urban development.
Cities Alliance Results: Upgrading South Africa's housing policy to include informal settlements.  From 2008-11, Cities Alliance supported South Africa's National Department of Human Settlements (NDHS) in developing its National Upgrading Support Programme (NUSP).  The resulting NUSP provides a policy framework for pro-poor upgrading that involves the affected communities. For the first time in South Africa, in-situ upgrading received the necessary political support for its inclusion at the centre of the national housing policy and was backed by a financial allocation of approximately USD 3 billion. By 2014, the NUSP had exceeded the stated target of facilitating in-situ upgrading of over 400,000 informal settlement households, through the provision of basic infrastructure, services and land tenure.
Cities Alliance Results: Developing a National Housing Plan in Brazil.   The Cities Alliance supported the development of Brazil's first National Housing Plan. The National Housing Plan was the first step towards a new subsidies model implemented through the My House, My Life (Minha Casa, Minha Vida) programme, which aimed to build one million houses for lower income families. A benchmark for Brazil's housing policy, the programme significantly scaled up the level of individual subsidies and availability of funding for subsidies and finance. Integrated and participatory slum upgrading projects were implemented in Bahia, São Paulo Brasilia, Diadema and Salvador, and the successful programme was replicated in Mozambique. By 2018,  approximately 2.2 million housing units had been constructed in Brazil under the programme.
Cities Alliance Results: Creation of the National Urban Policy Programme.  With Cities Alliance assistance, National Urban Policies (NUP) have been prepared by the Governments of Ghana, Uganda and Vietnam. The Cities Alliance, UN-Habitat and OECD created the National Urban Policy Programme which continues to support the development and implementation of NUPs globally.
Cities Alliance Results: National slum upgrading programmes established.  Through support to policy development, the Cities Alliance has contributed to the formulation of national slum upgrading programmes in Brazil, Chile, India, South Africa, Sri Lanka, and Vietnam.
There is evidence that once a country has benefited from a Cities Alliance Country Programme, the local and international community tends to value its urban agenda, advocate for it, and invest in it.
Evaluation Finding, Accenture Evaluation, 2017
---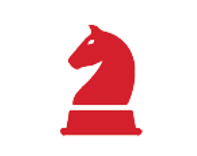 Results Area 2 - Local Strategies and Plans
The Cities Alliance aims to improve citywide service delivery through promoting the improved management of urbanisation, including long-term planning and inclusive policies. Through the City Development Strategy (CDS) process, Cities Alliance assists cities to become engines of economic growth. Cities are supported to become strategic about their investments, growth and environmental management; to engage citizens in planning and monitoring urban performance; and, to generate public and private sector investments in city development.
Cities Alliance Results: Nationwide City Development Strategies in the Philippines.  For more than a decade, the Cities Alliance supported a national City Development Strategy (CDS) programme in the Philippines. The programme focused on improving standards of living, economic competitiveness, sound financial management by local governments, and good governance.  Over 100 Philippine cities were enabled to design and implement their own strategic plans, including embedding the engagement of all city stakeholders in project planning, implementation and monitoring. The CDS implementation in the Philippines generated over 500 priority programmes and projects which targeted economic benefits and improved service delivery. On a policy level, the CDS has been incorporated into the national planning process and the CDS is widely recognized as one of the most effective tools for strategic urban planning in the Philippines.
Cities Alliance Results: Promoting resilient cities with Future Cities Africa.  Future Cities Africa (FCA) was a partnership initiative launched by Cities Alliance and the UK Department of International Development (DFID) that ran from 2014-16. One of the most ambitious programmes ever undertaken by Cities Alliance, it worked with 31 participating African cities/municipalities to develop tools for 'future proofing' themselves and assuring their resilience. FCA supported the cities to assess, anticipate and minimise future challenges across five dimensions: governance, economy, service, citizenship and environment. The FCA programme produced several influential knowledge products and toolkits and provided a foundation of valuable knowledge for Cities Alliance programming. 
Cities Alliance Results: An integrated approach to urban development that benefits the poor.  Between 2007 and 2017, funding from the Bill & Melinda Gates Foundation supported five Country Programmes focused on Land, Services and Citizenship in 53 cities and benefitted over a million slum dwellers.
Cities Alliance Results: City planning scaled.  Our Country Programmes have supported municipal development plans in 34 cities and the establishment of 43 Municipal Forums. Globally, the Cities Alliance has supported over 140 cities to implement City Development Strategies.
At the Cities Alliance, informal workers sit round the same table as large donors. Community activists, urban analysts and city associations come together to develop global agendas and local solutions. There's no other organisation quite like it, creating urban connections, urging a coherence of effort between critical constituencies in cities around the world. 
Participant, 2016 Cities Alliance Assembly.
Through Future Cities Africa, Cities Alliance is encouraging us to reflect on how we strengthen ownership at the local level and how we develop cities with inclusivity, especially gender and those most disadvantaged, in mind.
Metropolitan Chief Executive of Tema, Ghana
---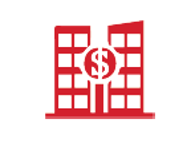 Result Area 3 - Infrastructure and Investment
The Cities Alliance works to directly improve access to basic services and living standards through small-scale infrastructure interventions, which are participatorily selected by communities and funded by Community Upgrading Funds. Results are scaled through pre-feasibility assessments and the mobilisation of follow up investment.
Cities Alliance Results: Leveraged funding for urban investments.  Since 2009, the provision of $31 million in technical assistance by the Cities Alliance leveraged further investments in urban development of $1.7 billion.
Cities Alliance Results: Empowering the urban poor with Community Upgrading Funds.  The Community Upgrading Fund (CUF) is one of the most successful components of the Cities Alliance Country Programme model. It provides financing for small infrastructure projects selected by the communities themselves, helping residents see tangible progress quickly while the longer-term objectives of the Country Programme unfold. The CUF model was first implemented in the Cities Alliance Uganda Country Programme, where communities implemented 123 upgrading infrastructure projects in 5 municipalities to the benefit of 523,185 inhabitants of urban poor neighbourhoods, at a cost of US $848,395.
Cities Alliance programmes in Burkina Faso, Ghana, Liberia, Uganda and Vietnam have together delivered over 190 community infrastructure projects and generated significant improvements for the participating communities in their access to services, roads and public spaces. To date, CUF projects have directly benefitted well over 1 million individuals. Indirect results, through the direct leveraging of infrastructure investments, have greatly scaled these results. As an illustration, $10.8M of Cities Alliance investments across 4 country programmes leveraged $600m in investment. These capital investments were identified and prioritised through the municipal and settlement level forums established by the Cities Alliance.
Cities Alliance Results: Pioneering integrated slum upgrading in Bahia, Brazil.  The Cities Alliance and the state government of Bahia supported an integrated upgrading programme in Alagados, one of Brazil's largest slums in the city of Salvador. The partnership comprised the State of Bahia, the World Bank, the Government of Italy, the international development NGO AVSI and more than 70 local community associations. The project used a participatory and integrated approach that made a real difference in the lives of slum dwellers and set the process of scaling up in motion. For instance, household access to solid waste collection, sanitary facilities, water and sewerage connection all increased by close to 30% in Novos Alagados. This successful approach was incorporated into state policy and reproduced statewide. It was also replicated in Mozambique through trilateral cooperation between the governments of Brazil, Italy and the city of Maputo, where it had a substantial leveraging effect; for every dollar invested in Chamanculo-C, USD 2.2 was raised as leverage.
Cities Alliance provides relatively small scale grants that can assist clients undertake activities that are catalytic and/or fill gaps to enable better development results – keys here are complementarity and leverage. 
Independent Evaluation, 2011
We, as school administrator, teachers, parents and community dwellers, consider the project very important to us. Our students will be in school learning under a safe and healthy environment.
School Principal, Monrovia. Liberia Country Programme Community Upgrading Fund. 2019.
---
Result Area 4 - Capacity Development
Building long term institutional capacity is a crucial pillar underpinning Cities Alliance Country Programmes and often cuts across all projects. Cities Alliance consistently applies a learning-by-doing approach with local counterparts and has driven the improvement of City Enabling Environment (CEE) ratings in numerous instances. Capacity development involves the organisational development of national and local authorities; urban institutions and city associations; strengthening the role and capacity of local authorities, communities, universities and SMEs; and the development of effective practitioner materials.
Cities Alliance Results: Capacity Strengthening for Inclusive Urban Development in Uganda.  Launched in 2010, the Uganda Country Programme began with the Transforming the Settlements of the Urban Poor (TSUPU) programme. Working closely with the Ministry of Land, Housing and Urban Development (MLHUD), the programme produced a national urban policy to guide more inclusive development and formed active urban forums that provide the space for participatory urban planning and policy making at the national and municipal levels. The programme fostered strong partnerships and a culture of dialogue that is underpinning urban development efforts and has already had a significant impact. The percentage of city residents living in slums decreased by 10%; average municipal expenditures increased by 168% per person; and the average percentage of low-income households with regular electricity connections increased by 43% between 2013-16.
Cities Alliance Results: Establishing and consolidating the Urban Development Unit in Ghana.  From 2011-16, the Cities Alliance Ghana programme supported national and local governments working directly with urban poor communities to: Empower the urban poor to participate in planning; improve residents' access to basic services; build capacity to better coordinate urban development efforts across the Greater Accra Metropolitan Area (GAMA); and support national policy making. The institutional capacity of the Ministry of Local Governance and Rural Development in Ghana was strengthened through support for the establishment of an Urban Development Unit (UDU) within the Ministry, and by organising capacity development for the Unit's personnel. The Institute of Local Government Studies – the main local governance training institution in Ghana – was provided with direct funding to support its core mission around training for local authorities and production of skill development materials on topics such as resilience, strategic planning and metropolitan governance. By 2016, the eight metropolitan assemblies in GAMA demonstrated improved capacity to coordinate for better service delivery, and 15% more households in slum or low-income neighbourhoods obtained regular access to potable water.
Cities Alliance Results: Local Capacity Development.  Cities Alliance supported local capacity for over 4,800 local government staff in Ghana, Uganda and Vietnam.
Cities Alliance Results: Building networks of cities in Ethiopia and South Africa.  Cities Alliance supported the launch of the South African Cities Network (SACN) in 2002 to assist cities undertaking reforms following decades of apartheid policies promoting racial segregation. The network has been on the cutting edge of urban research and policy dialogue in South Africa, supported cities' efforts to learn from each other, and helped build their capacity in strategy, planning and implementation. It has raised the profile of South Africa's cities, provided data to improve decision-making, and fostered partnerships among urban stakeholders. Following the positive experience with city networks in South Africa, a group of Ethiopian urban leaders approached the Cities Alliance about establishing a similar network there. The Ethiopian Cities Network (ECN) was launched in 2009 to provide a platform for knowledge sharing and help cities and local governments implement national poverty alleviation and urban development programmes.  Currently 31 Ethiopian cities are members of the ECN and are collectively working towards improving the living conditions of the urban Ethiopian population.
Cities Alliance Results: Expanding land tenure and reducing risk in Brazil's poorest communities.  Between 2004 and 2008, a partnership between the Cities Alliance and Brazil succeeded in getting land tenure regularisation and risk prevention in precarious settlements included in the municipal urban development agenda. The partnership built the capacity of local agents involved in land tenure regularisation and risk prevention – notably through a very successful distance learning course that served as a model for other such courses on urban topics – and facilitated dialogue between the national and local level on these issues. The activities prompted the government to allocate nearly USD 479 million to slum upgrading and land regularisation efforts from 2004 to 2006, while a new law allowed free land tenure registrations and an executive order sped up the process of securing land tenure on federal property. The programme assisted more than 2 million low-income families to gain property deeds.
Cities Alliance Results: Strengthening institutions that work with and for cities:  Cities Alliance provide strategic support to transformative organisations including United Cities and Local Governments of Africa (UCLGA), Slack/Slum Dwellers International (SDI), the Global City Indicators Facility (GCIF), the Institute of Local Government Studies (ILGS) in Ghana, and Citiscope, a non-profit news outlet focusing on cities.
A key characteristic of the work of CA is the bottom-up approach to development; mobilising stakeholders at all levels government and the community to co-identify development challenges and design appropriate responses (an approach that complements the more traditional national government focus of major donors such as the World Bank and the ABD). 
Independent Review 2019
We don't want money - we want help! So Cities Alliance's approach was very effective.
Vietnamese Ministry. Accenture Evaluation, 2017.
Through the programme we can articulate that we are slum dwellers, but not just poor. We should be involved in decision-making - if we are not, development will not take place and programmes will not work. The programme is effective regarding involvement, and this is very important.
Representative of slum dwellers in Uganda. COWI, Independent Evaluation of Cities Alliance, 2012.
---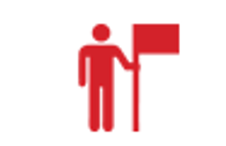 Result Area 5 - Citizen Engagement
Empowered, informed residents and the participation of the urban poor in urban development at the local and national levels are essential components of sustainable urban management. The Cities Alliance promotes active citizenship and dialogue through national, city and settlement level forums; establishes and strengthens urban poor organisations; mobilises civil society and fosters community engagement; and, cultivates community-led development infrastructure. Cities Alliance works directly with civil society to help the urban poor build their capacity to engage with the local government to develop lasting solutions.
Cities Alliance Results: Mobilising and empowering slum dwellers.  Cities Alliance and Slum Dwellers International (SDI) have strengthened slum dweller federations in more than 30 countries in Africa and Asia to partner with local governments, often replacing antagonism with trust. Cities Alliance Country Programmes mobilised over 609 community savings groups across Ghana, Uganda, Liberia and Vietnam.  
Cities Alliance Results: Generating grassroots data and empowering communities with the Know Your City! Campaign.  The Know Your City campaign (an initiative by Slum Dwellers International and United Cities and Local Governments and the Cities Alliance), focused on the power of community-driven data gathering initiatives to drive partnerships for collaborative planning and development. Know Your City demonstrated that the building of new alliances and partnerships contributed to bridging trust gaps and developing collective action to deal with complex social problems and resulted in improvements in service provision. The SafetiPin project (New Delhi, Bogota, Nairobi) is an example: Through crowdsourcing and other data collection tools, this platform increased awareness related to women's safety in cities. It also had an impact on local policies through alliances with municipalities, which contributed to improving public lighting in New Delhi. In Namibia, the dwellers' data collection generated reliable and accurate information on the city's informal settlement that was used to strengthen the partnership with local government and create several improvements, such as the issuance of property titles and instalment of infrastructure services.
The Cities Alliance has incorporated the principles of Know Your City into its Country Programmes, which include enumeration, data collection and community empowerment. In many cases, these components are undertaken in collaboration with SDI.
Cities Alliance Results: Institutionalising participatory planning in Uganda.  Municipal Development Forums, which were designed to bring all stakeholders into the urban development process, have been made statutory bodies.
Cities Alliance Results: Integrating formal, informal and customary land rights - the Social Tenure Domain Model (STDM).  Security of tenure is one of the most critical challenges for sustainable urban development. The process of STDM provides an opportunity for the authorities and slum communities to initiate dialogues for inclusive planning, access to basic services and infrastructure, and ultimately to improve land access and records.
The STDM model is an innovative land information management system which integrates formal, informal and customary land rights, initially piloted in Mbale, Uganda. Combining the technology brought by UN- Habitat and GLTN with community engagement and participation from decades of experience by SDI proved not only possible, but transformative, and the STDM project formalised relations between communities and the local government. As a result, the communities are now recognised as legitimate development actors and not merely the beneficiaries of upgrading initiatives. The Municipal Council awarded the community several contracts for sanitation units, and the community implemented eight water point projects.
The impact of organising slum dwellers and the urban working poor as a critical mass to negotiate and advocate for improved quality and access to basic services is yielding great results with the voice of the urban poor playing a critical role in shaping resilient and inclusive urbanisation.
Independent mid-term Evaluation of the Liberia Programme 2019
We realised we had to talk to the urban poor and include them in the planning. The urban poor had been neglected. We are now celebrating the urban poor.
Ghanaian Ministry Official. Accenture Evaluation, 2017
This is the first time I have seen a development project engaging people through discussions, resource maps and various other techniques. It has led people to have an ownership of their problems and also their solutions.
Ward Councillor, Agra Cities Alliance In Action Agra
Read more here about our Country Programmes.
Back to Cities Alliance Results