Cities Alliance Independent Evaluation 2011 - Update

11 April 2011
 Dear Members of the Executive Committee,
The Secretariat undertook intensive research and consultation with various units in the World Bank to identify appropriate mechanisms for including non-Bank Staff (i.e. EXCO members) in the selection of firms for the 2011 Independent Evaluation of the Cities Alliance. To make a long story short, the only World Bank staff are permitted to participate in the selection of service providers to the World Bank.
To integrate EXCO to the maximum extent possible in the selection process, I suggest the Oversight Committee appointed by EXCO, composed of Erik Berg (Norway), Chris Radford (UN-Habitat), and Belinda Yuen (World Bank), give guidance to the Secretariat regarding the selection criteria. The Oversight Committee has an important role in guiding the elaboration of the Independent Evaluation, by giving recommendation to the methodology and work plan of the selected firm and providing feedback to the inception report, etc.
The selection itself would be done by Belinda Yuen and the Secretariat staff, Kevin Milroy, Gunter Meinert and Federico Silva.
I regret the inconvenience and hope that - given the circumstances - the proposed procedure will appropriately address the legitimate interest of EXCO  to participate in the Evaluation of the partnership.
 
With my best wishes,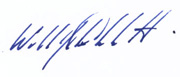 William Cobbett
Manager
Cities Alliance
1818H Street, NW
Washington DC
20433
USA