Cities Alliance Annual Meeting Documentation

08 January 2010
On behalf of the Secretariat, I wish all of our Members the very best for a wonderful New Year.
As promised, the Secretariat is circulating the rest of the background documentation for the forthcoming meetings in Mumbai, between the 18th and 22nd January. On the 22nd December, we circulated the update of the MTS, which is the really key document that will serve as the basis for our discussion on the 20th, and for decision on the 21st. If you have not already read this document, I am today circulating an updated, and slightly revised version, which is attached to this email (Document 4 below).
The bulk of the documents are accessible via the link to our Members Page. While the list of documents may look daunting, you will notice that we have included the full suite of background documents, to ensure that Members have access to all the necessary information.
We are expecting a very good turnout for the meeting, and most Members have taken the opportunity to be available for the whole week, commencing with the site visits on Monday 18th January.
The Secretariat remains at your disposal for any additional support or information that you may require in the interim. The first part of the Team will be departing from Washington this coming Thursday, so please ensure that any queries reach us sooner rather than later.
We look forward to seeing you in Mumbai, and to a full and fruitful week of learning, debate and decisions.
Attached to this email you will find the following documents:
Attachments:
1.) Public Policy Forum Programme, 18-19 January 2010
2.) Members Policy Forum and Debate Agenda, 20 January 2010
3.) Consultative Group Meeting Agenda, 21-22 January 2010
4.) Updating and Implementing the Medium Term Strategy, 8 January 2010
5.) Cities Alliance Executive Committee Meeting Report
6.) Working Group Report
7.) Taj Mahal Palace and Tower Hotel Reservation Form
For the remainder of the supporting documentation, please click the attached link:
CONSULTATIVE GROUP MEETING DOCUMENTS or copy and paste the following link to your browser:
http://www4.citiesalliance.org/citiesalliancehomepage.nsf/All+by+Category/690C22AD4F56F6398525765000755269?OpenDocument
Please be advised that for ease of access, all meeting documentation shall be posted on the members page of our website -- accessible through "Members Login" at www.citiesalliance.org. Kindly please create a personal login to access the new, updated Cities Alliance Members Home Page.
With my Best wishes,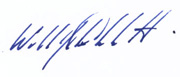 William Cobbett
Manager
Cities Alliance
1818H Street, NW
Washington DC
20433
USA

1 - Public Policy Forum Programme 18-19 January 2010.pdf
 (284 KB)

2 - Members Policy Forum and Debate Agenda 20 January 2010.pdf
 (160 KB)

3 - Consultative Group Meeting Agenda 21-22 January 2010.pdf 
 (172 KB)

4 - Updating and Implementing the MTS  8 January 2010.pdf
 (542 KB)

5 - Cities Alliance Executive Committee Meeting Report
(22 pages, 199 KB pdf)

6 - Working Group Report
(158 KB pdf)

7 - Cities Alliance Taj Mahal Palace and Tower Hotel Room Reservation Form.pdf
 (55 KB)

7- Cities Alliance Taj Mahal Palace and Tower Hotel Room Reservation Form.doc
 (Word 105 KB)