22 February 2010: Announcement on the new Catalytic Fund

22 February 2010
First and foremost, I would like to thank those members of the CG that were able to attend our meetings in Mumbai, which also incorporated the 10th Anniversary of the Cities Alliance. I believe that there was general agreement that this was one of the best organised CG meetings, with an excellent balance between site visits (including a memorable walk through Dharavi), presentations by the host country, state and city, a lively policy debate and a very successful, and decisive CG meeting.  Most members have indicated that they thought that the policy debate on Wednesday 20th was a particular highlight, and we are grateful to Minister Wekhire of Uganda, Messrs M'mangisa and Erasmus from Lilongwe and Johannesburg, Minister Poblete from Chile and to the Chair, Clare Short, for ensuring that the debate was alive and focused.
On your behalf, I have already conveyed our thanks to Sheela, Jockin and Urvinder and their teams for the fantastic organisational support we received from SPARC, NSDF and MTSU.
I would also like to thank the Executive Committee for consistent and excellent guidance, and for its active role in designing the week, as had been agreed at our previous meeting in Santiago. I am also grateful for the many members who have praised  the support provided by the Secretariat, and also the smooth logistical arrangements for the entire week.  A particular word of thanks and praise must go to Sid Henderson, who performed an outstanding job.
Implementation of the CG resolutions has been delayed by extreme weather conditions in Washington, but the Secretariat is now gearing up for a very active period.
The minutes of the CG meeting will be circulated shortly. In the meantime, the Secretariat has prepared the attached announcement of the major changes to the Cities Alliance business model in Mumbai. More details will follow in the coming weeks and months.
Many thanks,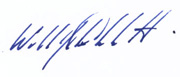 William Cobbett
Manager
Cities Alliance
1818H Street, NW
Washington DC
20433
USA
Announcement on the Catalytic Fund  

 22 KB