21 Sept. 2011: Cities Alliance Donor Coordination

21 September 2011
The Secretariat is pleased to provide an update on Cities Alliance proposals that have been processed since our last Update of 1 July 2011.
I am pleased to share with you, for the purposes of member donor co-ordination, two proposals, "Technical Assistance to the Ministry of Cities in formulating an Involuntary Resettlement Policy and Guidelines to improve social sustainability in urban development and infrastructure projects (Brazil)" and "Financing of African Cities – Phase II (Marketing & Dissemination)".  We would welcome any early feedback or suggestions you or your country-based colleagues might wish to bring to our attention and would ask that comments be sent by 5 October 2011.
Please be advised that for ease of access, all Proposal Updates are routinely posted on the members page of our website -- accessible through "Members Login" at
www.citiesalliance.org
. Kindly please create a personal login to access the Cities Alliance Members Home Page.

With my best wishes,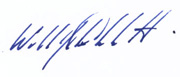 William Cobbett
Manager
Cities Alliance
1818H Street, NW
Washington DC
20433
USA
Cities Alliance Proposals Update, Donor Coordination - 21 September 2011
I. Proposal for Donor Coordination
II. Proposals Approved
I. Proposals for Donor Coordination
Comments, if any, are due back to the Secretariat in ten business days, 5 October 2011

1.  Technical Assistance to the Ministry of Cities in formulating an Involuntary Resettlement Policy and Guidelines to improve social sustainability in urban development and infrastructure projects (Brazil)
Proposal type: Brazil Joint Work Programme
Request to CA: USD150,000
Submitted by: Ministryof Cities
CA Member Sponsor: World Bank

2.  Financing of African Cities – Phase II (Marketing & Dissemination)
Proposal type: Communication
Request to CA: USD100,000
Submitted by: AFD
CA Member Sponsor: UCLG
 1. Uzbekistan - Historic Cities Sustainable Development Strategy for Bukhara and Samarkand (CATF Batch 1 - Sep 13) 
Proposal type: Catalytic Fund Batch 1
Request to CA: USD 220,000
Submitted by: Ministry of Economy
CA Member Sponsor: World Bank
2. Developing A Knowledge Management and Exchange System for City Managers (18 August 2011)
Proposal type: Philippines Joint Work Programme
Request to CA: USD250,000
 Submitted by: League of Cities of the Philippines
CA Member Sponsor: World Bank
3.  Institutionalizing Urban Reforms in India by Integrating the Indo-FIRE (D) Experience Into the Regional Training Network: Knowledge sharing and guidebook dissemination of "Developing Sustainable and Inclusive Urban Infrastructure Services" (5 August 2011)
Proposal type: Small Grant Facility
Request to CA: USD50,000
Submitted by: USAID/India
CA Member Sponsor: USAID