21 January 2011: EXCO Meeting Minutes from Paris and Mexico City; Washington, DC Meeting details

21 January 2011
Dear Executive Committee members,
Please find attached three meeting summary reports cleared by UCLG  for the Paris meeting and the two meetings held in Mexico City. As requested, the reports focus on the decisions, rather than trying to capture all of the nuances of the discussions.
The secretariat is beginning preparations for the next EXCO meeting, scheduled for the 10th and 11th March, at the World Bank offices in Washington DC.  To facilitate your participation, and allow you to make early arrangements, please also find attached a list of suggested hotels located near the World Bank HQ. 
With my best wishes,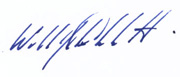 William Cobbett
Manager
Cities Alliance
1818H Street, NW
Washington DC
20433
USA
Attached Documentation: