2 February 2011: Cities Alliance 2011 Independent Evaluation: Update, and Call for Nominations/Volunteers

2 February 2011
Dear Members of the Consultative Group,
Below, please find an update on progress for the 2011 Independent Evaluation of the Cities Alliance. Please note the tight deadlines indicated in the email, as we try to keep this extremely important process on track.
1
. The Secretariat has received several comments to the draft "Terms of Reference for the 2011 Independent Evaluation of the Cities Alliance", which was sent to you on November 24. The Secretariat would like to thank for your engagement and support. Please find the Secretariat's response to the comments in the document below.
2
. UN-Habitat (Inga Björk Klevby as well as Daniel Biau) both provided comments per track changes in separate documents. The Secretariat's response to the comments from UN-Habitat can be found in these documents:
3
. The comments were incorporated in the revised version of the TOR.
4
. The Secretariat received 31 expressions of interest from consultancy firms to undertake this evaluation. We would like to propose the establishment of a selection committee to review the qualifications of the consultancies, and to select those possessing the best qualification for the proposed assignment. Subsequently, the selection committee would also need to review the full proposals of the selected consultancies. Erik Berg of Norway has already indicated his willingness to participate
–
we would appreciate additional nominations of representatives of CG members by February 11, 2011, at the latest. The selection committee would undertake its deliberations by virtual communication. A status report will be presented to EXCO at its forthcoming meeting on 10th and 11th March, in Washington DC. 
With my best wishes,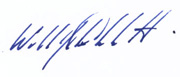 William Cobbett
Manager
Cities Alliance
1818H Street, NW
Washington DC
20433
USA