2 August: Cities Alliance Proposals Update, Donor Coordination

2 August 2010 
The Secretariat is pleased to provide an update on Cities Alliance proposals that have been processed since our last Update of 17 June 2010.
I would like to take this opportunity to highlight and share with you, for the purposes of donor co-ordination,two proposals, "India Support for Preparation of CDPs by 8 Satellite Towns of the Mega-Cities in India" and "India Knowledge Support on Slum Upgrading, Urban Poverty Reduction and Affordable Housing." We would welcome any early feedback or suggestions you or your country-based colleagues might wish to bring to our attention and would ask that comments be sent by 16 August 2010.
Please be advised that for ease of access, all Proposal Updates are routinely posted on the members page of our website -- accessible through "Members Login" at http://www.citiesalliance.org. Kindly please create a personal login to access the new, updated, Cities Alliance Members Home Page.
Best wishes,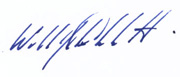 William Cobbett
Manager
Cities Alliance
1818H Street, NW
Washington DC
20433
USA
I. Proposal for Donor Coordination
II. Proposals Approved 
II. PROPOSAL FOR DONOR COORDINATION
Comments, if any, are due back to the Secretariat in ten business days, 16 August 2010.

1. Knowledge Support on Slum Upgrading, Urban Poverty Reduction and Affordable Housing (India)
Proposal type: Slum Upgrading
Request to CA: ; color: black">$269,980
Submitted by: All India Institute of Local Self Government
CA Member Sponsors: World Bank, World Bank Institute
2. Planning Support to 8 Satellite Towns of the Indian Megacities for Preparation of CDPs under the GoI Scheme, "Urban Infrastructure Development in Satellite Towns of Million Plus Cities"
Proposal type: Slum Upgrading
Request to CA: $440,450
Submitted by: Centre for Environmental Planning and Technology (CEPT)
CA Member Sponsors: World Bank
1. Grant for Lilongwe City Development Strategy (Phase 3) (23 July 2010)
Proposal type: City Development Strategy
Request to CA: $ 249,000
Submitted by: Lilongwe City Assembly
CA Member Sponsor: GTZ, UCLG
2. Establishment of Tanzania State of the Cities Report (15 July 2010)
Proposal type: City Development Strategy
Request to CA: $ 250,000
Submitted by: Tanzania Cities Network
CA Member Sponsor: UN-Habitat, World Bank, DED
3.Transforming Lagos: A Mega City Addresses Its Urbanisation Challenges (14 July 2010)
Proposal Type: Communication/Advocacy/Learning Knowledge Sharing
Request to CA: $40,000
Submitted by: Secretariat Activity
4. Urban Upgrading Strategy for Rief Damascus (Syria) (30 June)
Proposal type: Slum Upgrading
Request to CA: $ 310,000
Submitted by:
CA Member Sponsor: AFD, World Bank
5. The First Eco2 East Asia Program: Proposal of Knowledge Management and Capacity Building (Japan Non-Core Funding) (30 June)
Proposal type: City Development Strategy
Request to CA: $ 1.5 million (Japan Non-Core Funding)
Submitted by: World Bank
CA Member Sponsor: World Bank Joint Work Programme

6.Making Urban Investment Planning Work: Building on the Indonesian CDS Process (30 June)
Proposal type: City Development Strategy
Request to CA: $490,000
Submitted by: Ministry of Public Works, Directorate General for Human Settlements, UN-Habitat
CA Member Sponsors: UN-Habitat and World Bank
7.Brazil Consolidation of the Social Work Methodology for Slum Upgrading (29 June)
Proposal type: Slum Upgrading
Request to CA: $ 75,000
Submitted by: Ministry of Cities (Brazil), CAIXA
CA Member Sponsor: Brazil - Cities Alliance Joint Work Programme, World Bank
8. Interim Phase – India Knowledge Support on Slum Upgrading, Urban Poverty Reduction and Affordable Housing (23 June)
Proposal type: City Development Strategy and Slum Upgrading
Request to CA: $ 71,740
Submitted by: All India Institute of Local Self Government
CA Member Sponsor: World Bank, World Bank Institute