New Guide Offers Tools to Support Urban Planning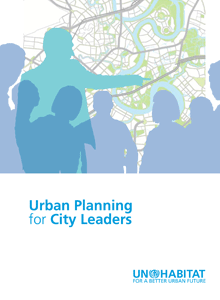 [9 October 2012] -- The Cities Alliance welcomes
Urban Planning for City Leaders
, a new guide launched by UN-Habitat that aims to provide local leaders and decision makers with the tools to support urban planning good practice.
The guide was prepared with financial support from Siemens AG and the
Swedish International Development Cooperation (Sida).
More than half of the world's population already lives in cities, and it is expected that in the next 20 years that figure will rise to two-thirds of the population. Although relevant to cities of all sizes, the guide targets intermediate cities—those with populations of between 20,000 and two million—in developing and emerging economies in particular, where the majority of urban growth is taking place.
One of the guide's key messages is that early urban planning should be at the centre of preparations for this urban growth.
"All too often planning has been disconnected from the day to day realities and needs of citizens", said Executive Director of UN-Habitat, Dr. Joan Clos. "This Guide has been designed to fill the gap between the technical and the policy dimensions of urban planning and to help local leaders to better communicate with their planning departments and ask the right questions."
09/10/2012