Cities Alliance Issues Second Call for Proposals for the Catalytic Fund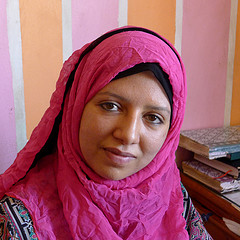 The Catalytic Fund is currently accepting proposals for projects related to youth in cities. Photo: Dana Smillie/World Bank  

[2 April 2012] - The Cities Alliance Secretariat is currently accepting proposals for funding under its Catalytic Fund, dedicated to the theme "Youth and the City: Challenges of and Visions for Demographic Change". Through this thematic call the CA underscores its commitment towards those that constitute the future of a city. See also Catalytic Fund Frequently Asked Questions (FAQs).

The thematic call has three main objectives in line with the 'catalytic' nature of the Fund: 
To raise awareness of the role of youth in urban development at a time when cities, grappling with an historic urbanisation process, appear ill-prepared to provide improved governance, meaningful representation, or economic and social roles for their youthful populations.

To select and support, both technically and financially, innovative youth-focused urban projects and to revisit traditional Cities Alliance areas such as city development strategies, slum upgrading and national policies on urban development with an emphasis on youth.

To provide a flexible platform for successful projects to develop peer-to-peer learning networks and to systematically extract and share knowledge that both informs and influences urban practices as well as policy dialogues at the local, national and global level.
 
Examples of possible projects for submission to the Cities Alliance Catalytic Fund include but are not limited to: 
 
The integration of a youth perspective into participatory urban planning methodologies and slum upgrading;

Projects streamlining the role of youth to address urban challenges such as local economic development, climate change adaptation, and basic services; and

Projects with an urban focus involving youth organisations and/or with a strong youth component.
 
Please note the following eligibility requirements: 
The proposed project must meet the objectives of the Call and the 

Catalytic Fund

, and fall within the scope of the 

Cities Alliance Charter

.
The proposed project must be implemented in countries that are on the 

OECD DAC List of Aid Recipients

.

Grant size requests must be limited to between US $50,000 – US $250,000.

At least one 

Cities Alliance Member 

must sponsor the proposed project. Multiple sponsors are strongly encouraged. The sponsor(s) should be contacted prior to submission of the proposed project. Proponent and sponsor(s) should also have discussed and endorsed the Concept Note of the proposed project including the role of the sponsor(s) prior to submission.

The national government must have no-objection to the proposed project.   
All applications must adhere to the following guidelines:
Deadline

. The deadline for submission is

30 April 2012

at midnight (Washington DC time).

Format

. All submissions must use the Cities Alliance

Concept Note template

. 

Language

. Concept Notes can be in English, French, Portuguese or Spanish.

Submission via e-mail

. Concept Notes should be submitted via e-mail only to the Cities Alliance Secretariat at

CATF@citiesalliance.org

by the

30 April 2012

deadline.
The next Call for Proposals will be issued next year. For additional information please contact

CATF@citiesalliance.org
02/04/2012