Gender Responsive Public Services: Pathways to Equitable Economic Growth in Cities
18/10/2017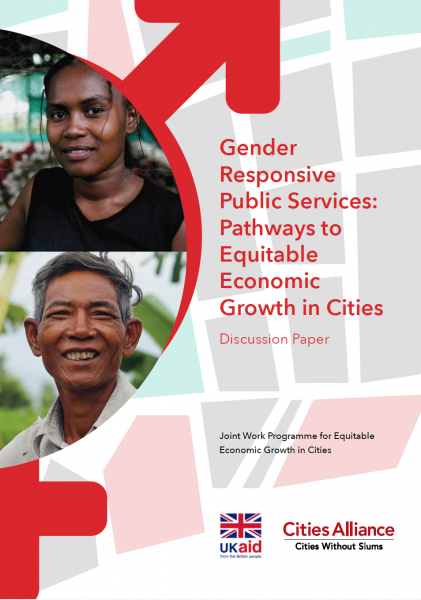 Download Gender Responsive Public Services: Pathways to Equitable Economic Growth in Cities Discussion Paper

By recognizing the way gender shapes realities in cities, gender-responsive services can address practical and strategic gender needs in order to empower people and transform societies.

Produced by the Cities Alliance Joint Work Programme for Equitable Economic Growth, this paper highlights how such approaches, embedded in diverse contexts, can support the differing needs of women, men, girls, boys and people with different gender identities, how improved access to basic services may affect their ability to benefit from economic growth as well as to contribute to and participate in the social and economic life of the city.
Capturing lessons, successes and limitations, the paper draws on existing experiences to stimulate discussion and inspire action in and by cities.